What better time to launch your new product then right now? Not sure how to launch your next product? Let's resolve to do product launches better. With tried, tested and true ideas we've seen during the product launch process, your next launch can kick off with a bang. Want to make your next product launch its' best? Here are five ways to improve your next product launch.
#1 Revisit your knowledge of your customers
If you've been at this for any length of time, you've no doubt spent significant time and money in researching and learning about exactly who your users are. But when was the last time you checked in on those users (or customers)? Sending an old-fashioned e-mail with an attached SurveyMonkey survey can provide more data points to understand your customers. Ten questions--ten ways to inquire into the motivations and pain points of your customers.
Your customers. Let's talk about them.
When you released Widget 1.0 eight years ago, you were marketing to twenty-something's just starting out in the workplace with x-amount of disposable income. Those people are now thirty-somethings with families and mortgages. Are they still looking for the same things in a widget? You can also embed surveys on your website, as well. Are they even interested in Widget 8.0, or are you now selling to their little brothers and sisters? Are these new users' wants and needs and values and lives interchangeable with that of their older siblings at the same age? Not likely.Target markets grow and change. If you don't keep up with them, you may find that yours has moved on without you and left no forwarding address.
#2 Become an entertainer
From P.T. Barnum to Steve Jobs, the most successful entrepreneurs know how to make their product launch an event.It may seem enough to distribute a press release and create glossy marketing materials detailing the many benefits of your latest tech wonder, but people want to be wowed. They want excitement. They want suspense. They want a show. Steve Jobs' keynotes kept people on the edge of their seats waiting for that, "one more thing," that was usually the most exciting feature of all. P.T. Barnum had to actually trick his audience into leaving with signs and arrows touting, "The Great Egress!" so the next paying audience could enter.You may not be a Jobs or a Barnum, but you can still do something to make your next launch an event. You could, like we did several times, make your important announcements at a leading industry event. (Shout out to Web Summit for being part of the magic fairy dust that inspired our Series A round--and also where we made the announcement.)
#3 Embolden your brand
If you want people to be excited about a new product, it can't be just another iteration of what they've already seen from countless others. Make your product a new vision of what that thing can be. starting with your logo. Look at what your competitors are doing and find a way to stand out in your own right. Let that uniqueness transition into your brand. At Builder, we let our uniqueness shine through and advocate for authenticity.If people come to see yours as the company that innovates instead of simply following the pack, they'll eagerly await your next release. You'll be giving them something shiny and new that they'll want to show off. You'll make them look forward to the next big release.
#4 Make the most of each character
Whatever you're doing in social media, it's most likely that you could and should be doing more, or doing it smarter, or both. There are countless ways to maximize your engagements with social media. The marketing potential of social media is massive, and for many it's vastly underutilized or used ineffectively. Whether you take the time to learn about it yourself or simply hire someone to do it for you, the time and money to improve your online brand will be well worth the investment.For example, planning your social media calendar in advance using a tool like Buffer or HootSuite helps you save time while also engaging with your prospective customers. Additionally, Facebook advertising can help you find new audiences. Accompanying paid and organic search results will increase your potential audience. Create a well-converting website (admittedly, a process in itself) and congratulations, you're moving towards success.Product marketing is a constantly evolving process that continues to need quarterly, monthly, weekly and sometimes daily review. Good marketing can make or break a product, so we hope to continue to offer pointers when we discover them.
Launch your next idea better. With Builder.
Are you considering launching? You should consider launching better powered by Builder. Get your Build Card right here. We'd also love to hear from you across our social media channels on Facebook, Twitter and LinkedIn.
Lakshmi Devan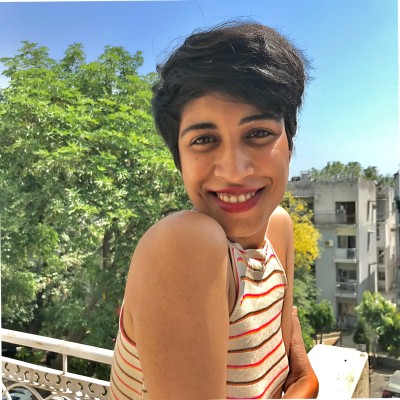 Senior Manager Content at Builder.ai
Lakshmi is a communications professional with over 6 years of experience across industries- from digital media and fashion to health and technology. She specialised in Integrated Marketing and Communications cum laude, and naturally, can work her magic best when handling public relations, marketing and editorial content and communication. Most people find her moderately introverted, conspicuously sassy, significantly energetic, and massively dog-loving.