Apps are always at our fingertips, providing businesses worldwide with an exciting channel to connect with their users, customers and audiences.

Google research found that 90%+ of all smartphone users use apps.

63% are more likely to make purchases through apps. 51% are more likely to make purchases through apps that provide some form of personalised incentives, marketing or rewards.
That means personalisation and branding are crucial to the success of your app.

Here are the 4 best ways to enhance in-app brand personalisation!
#1 Branding
Branding primarily revolves around your logo, colour scheme and graphical interface or UI.

Famous brand logos range from Google's ubiquitous multi-colour font to McDonald's golden arches and the memorable but inauspicious Amazon smile.

Designing a logo should be stop number 1 in your app creation journey. If you don't already have a logo then think carefully about how it can evoke your brand principles, USP and aesthetics.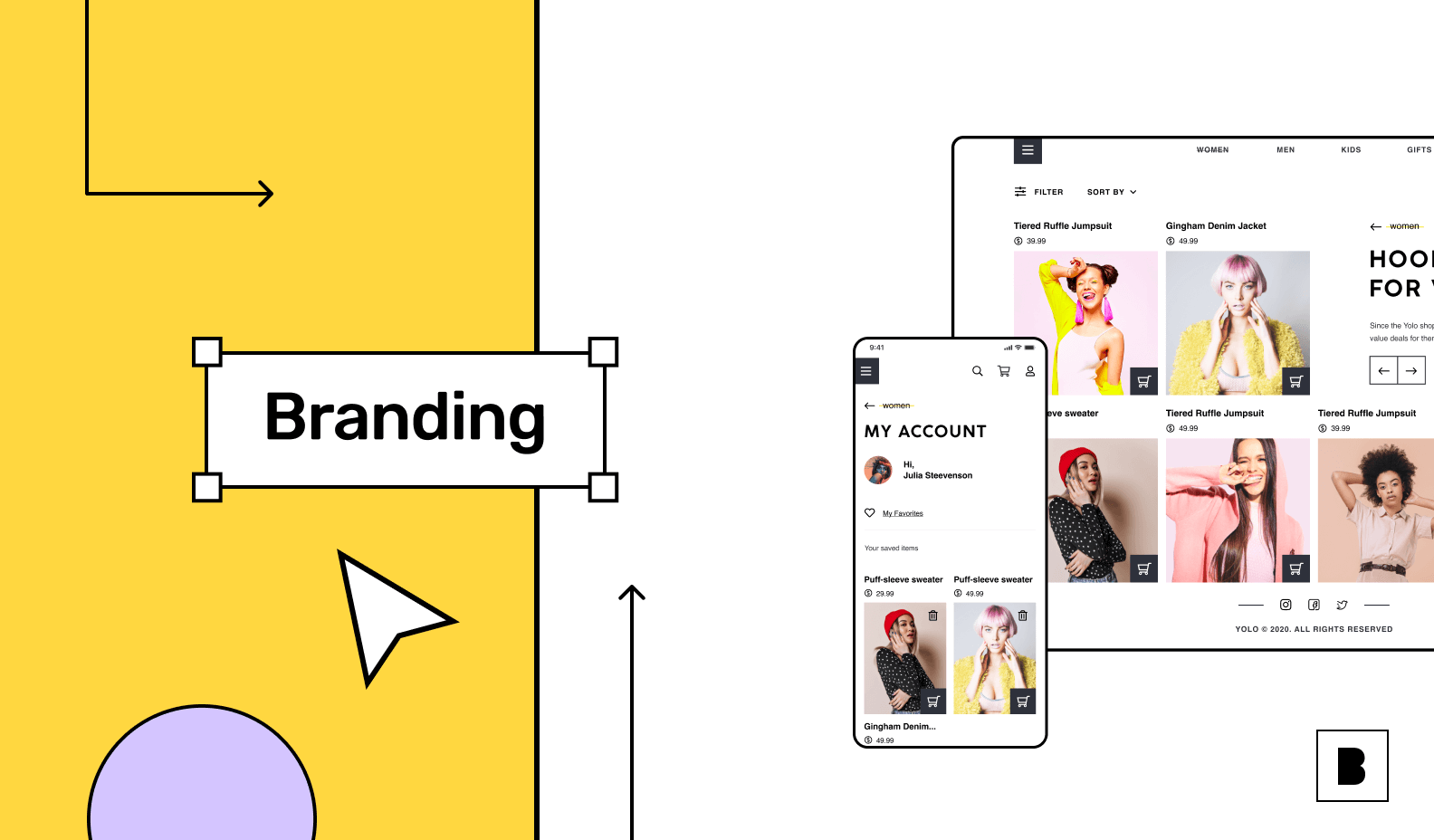 Your logo needs to speak to your audience and tie in with your brand colour schemes.
Colour theory is a longstanding key component of visual branding and it's well known that different colours evoke different emotions or design aesthetics.

Typical examples include blue for socially-oriented, calming branding, green for brands with a strong ethical and environmental focus or yellow for optimistic or future-oriented brands. Black, grey or white are excellent for technological brands whereas purple is often suited to action-oriented brands or luxury products.

There are many awesome colour-scheme generator apps online, such as Coolors.co and Adobe Colors.

These can help you build a standard 4 or 5 shade colour scheme for your app.
#2 Brand messaging
Even though apps typically contain small amounts of text, the text you do add to your app is extremely important.

The crucial thing here is that it needs to be crystal-clear, especially when you're providing instructions and guidance on how to use features.

Creating accurate, evocative and rich product descriptions is also crucial.

Think about your app content copy in advance.

What sort of tone can you need to adapt to communicate with your audience effectively?
#3 Loyalty and promotions
Loyalty and promotions are one of the key reasons why apps enjoy high ROI, customer retainment and conversions rates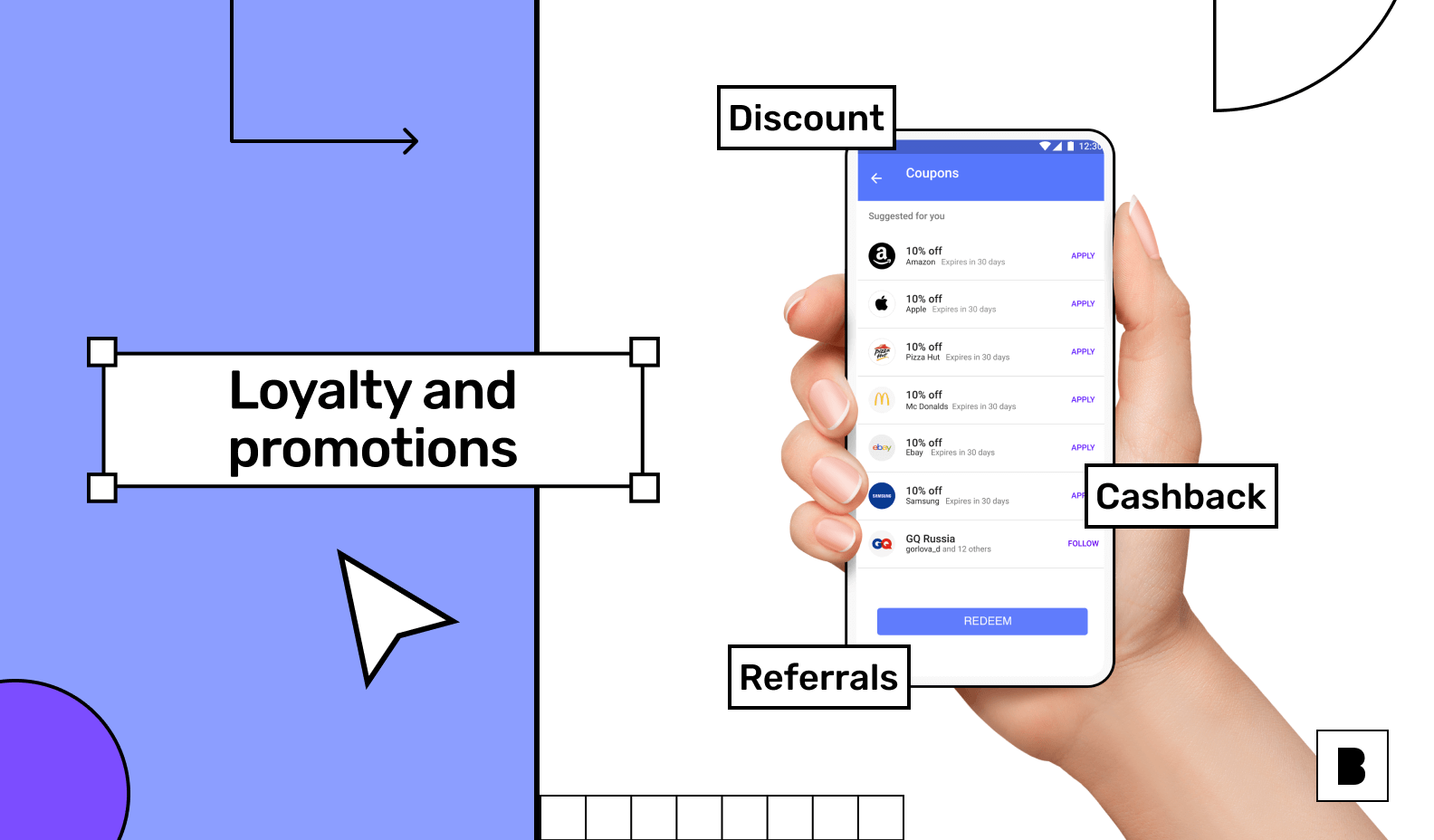 By providing a personalised in-app experience via a mixture of push notifications, loyalty points, referral and personal offers, you can build a rapport with your customers and help them feel more valued.

Personalised in-app experiences can also encourage users to leave positive reviews in return for incentives and promos.

#4 Use data to drive marketing
By collecting app usage data, you can optimise your marketing campaigns and adapt your products and service offerings.

App traffic data enables you to target marketing campaigns to peak usage hours when they're most effective.

By cross-analysing app data with social media stats, you can also discover your audience in greater detail, helping you tweak brand and product messaging.
Harness the power of builder.ai's pre-packaged apps
The Builder.ai Studio Store is a one-stop-shop for creating awesome, personalised apps for any business.

With beautiful, reliable interfaces and heaps of personalisation options ranging from visual branding to data-driven marketing, promos and loyalty schemes, Builder.ai's pre-packaged apps will accelerate your business into the 21st century and beyond!

Using the Builder.ai Studio Store is as easy as:

Browsing our selection of awesome pre-packaged apps


Building your app with your logo and visual branding


Enjoying our incredible aftersales support and super-fast cloud hosting!

Build an innovative pre-packaged app for your brand or business with Builder.ai today!

Liam Collins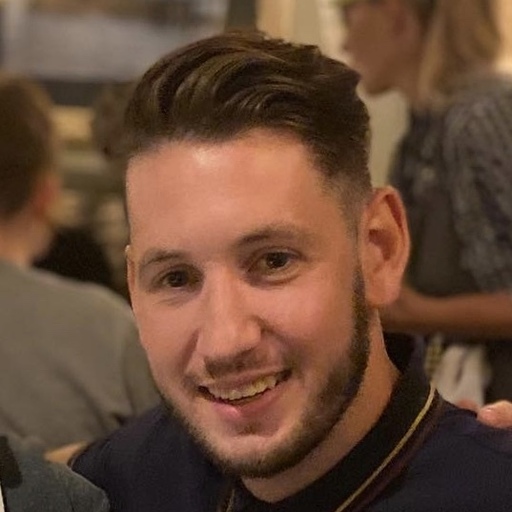 Head of Performance at Builder.ai
Liam is Builder.ai's Head of Performance, with 10+ years' experience of defining, activating and executing digital marketing campaigns. In his work at internationally recognised agencies like MediaCom and MG OMD, he was client lead for large accounts like DFS, Kenwood & De'Longhi and Boots as well as many SMBs, driving commercial growth through bespoke ecommerce and omni-channel strategies.