Employees within an organisation understand the company better than anyone else. Therefore, they have the power to share true experiences — the good and bad — with customers and candidates to influence brand image, business revenue, customer experience and more. In our experience, internal experiences always permeate into external brand perceptions and relations.
What's more, if there is anything 2020 has taught us, it is that internal branding is indeed the most authentic viewpoint of a company, especially in turbulent times. How a brand supports its employees during turbulent times will therefore have a lasting impact on its ability to stay competent, retain team members, recruit new talent and succeed. Uncertain times call for inspiring leaders.
And who better to talk about the subject than our very own Global Director of People, Lorraine O'Keeffe. We sat down with Lorraine to talk about COVID-19 pandemic, acing remote working, the art of prioritisation, leadership and tons more! But before we begin, here's a little background:
Lorraine brings to the table 15 years of rich experience in Human Resources. She has worked within different HR roles across varying sectors both in the UK and Ireland. Most recently, she served as the HR Lead at Global Web Index, where she helped the company scope-out and develop its people strategy in order to deliver an ambitious growth agenda. In the past, O'Keeffe has also worked with names like Greenlight Digital, Ogilvy & Mather, and Adam and Eve DDB.
1. What's the first thing you do when you get out of bed? Is it something that has changed post COVID?
I think mornings are an incredibly important part of the day and how you spend your morning sets the tone for the rest of the day. Rather than outlining what's the first thing I do in the mornings when I get out of bed, I would rather say that I'm an early riser starting my day at 5.35am most mornings. I always do some form of exercise whether it's an online gym class or a run. This hasn't really changed much since COVID as I think it's important to keep a routine when everything seems so out of place at the moment.
2. How do you prioritize when you have an overwhelming amount to do?
I'm a big fan of the saying 'you can only eat an elephant one bite at a time'. When my workload feels overwhelming, I tackle the most difficult tasks first and then delegate what I can to my team. Time management is also really important and setting the expectations of those around you is also key. In my role, it's important that you don't over promise and set clear expectations of what is achievable.
3. What are 3 things that make a successful meeting?
Oh, this is easy. Hack one is always having a clear objective. Two; keeping to time. And lastly, spending the last 5 minutes of the meeting recapping what was discussed along with any actionable outcomes.
4. How do you ensure that at Builder.ai, the company's mission starts from within the company?
Getting employees to connect and engage with our vision at Builder.ai is critical to ensuring that our mission starts from within. It's part of my remit to ensure that every employee has a clear understanding of the direction in which Builder.ai is going, understands how their role affects and contributes to the overall purpose, mission and objectives, and to ensure that we hire people who want the business to succeed whilst feeling part of that shared success.
5. What is one key piece of advice for someone newly entering a management role?
Get to really know your people. People are any business' best asset, so understanding your employees and what motivates them is so important to being successful in any new management role.
6. How can one be an inspiring leader in uncertain times such as these?
COVID-19 has been the ultimate test for many managers, myself included. For me personally, I stick to the main principle of maintaining a sense of purpose. What I mean by this is ensuring that I act with a level of consistency to make sense of the situation during these strange times. Maintaining purpose is to translate goals and objectives into something meaningful for my team, colleagues and key stakeholders.
Thanks for reading, Builders. Stay in touch with all things Builder including more interviews with our knowledgeable and passionate team right here. And don't forget to follow us on Instagram, Facebook, Twitter, YouTube and LinkedIn for our latest exciting developments to help empower software solutions across the globe.
Greig Robertson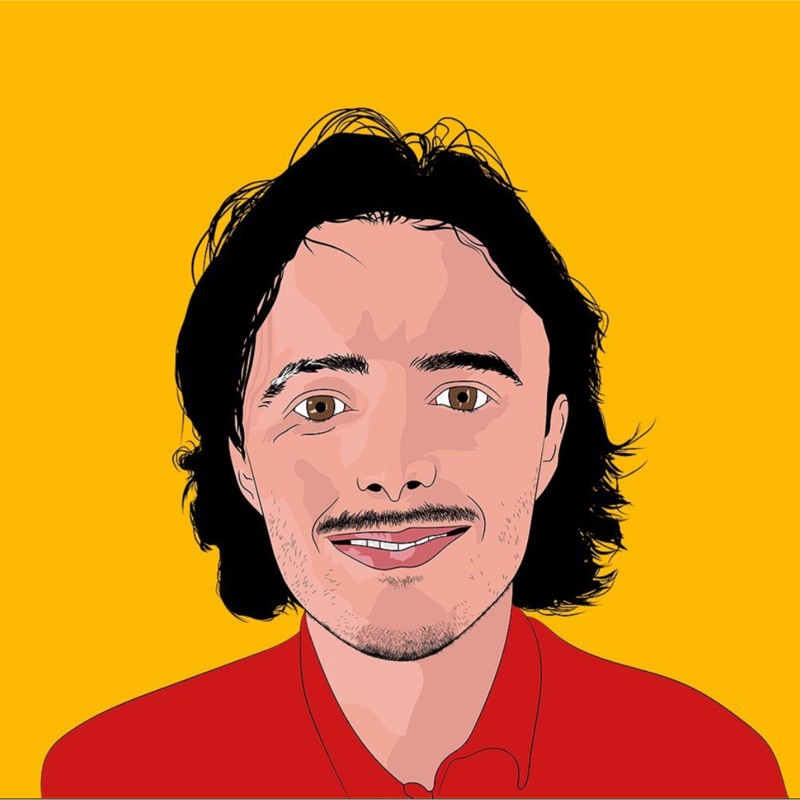 Greig is the Digital Content Lead at Builder.ai and a University of Bristol History grad. He has 5+ years' experience in B2B SaaS, creating data-driven, human-friendly content for high-growth tech startups. When Greig needs a dopamine hit, he checks Builder.ai's keyword rankings.