Whatever the situation in the world, from a recession to a global pandemic, there's one type of product that everybody needs and will keep buying: food. It used to be that you'd have to visit the shop with your trolley and tote bags and buy food in person every week. Nowadays, like anything, you can order food through various food marketplaces online.
And it's this reliable demand and guaranteed income that mean more online marketplaces for food are popping up – specifically for restaurants. Whether it's for collection, delivery or both, the online food ordering industry is growing rapidly and shows no signs of slowing down. Right now – is the perfect time to create your marketplace app for restaurants to take food orders. But how to do it?
First, why create a food marketplace online?
You'll need to research the market to find your niche in this massively lucrative – but crowded – market. Building an app is a big investment and you need to work out if it's viable. If you're teetering on the edge, unsure if you can compete with the likes of Uber Eats and Just Eat, here's a few key statistics.
Food delivery is now worth more than $150 billion globally – it's more than tripled since 2017
63% of people prefer the convenience of a takeaway over going out to eat
Just Eat: in 2011 earned £34 million – in 2018, they earned £779 million
In 2020, Just Eat alone took over 588 million orders
There's a clear market for the online food ordering industry, it's growing massively and set to expand. And there's always room for innovation. Larger conglomerates like Just Eat and Uber Eats don't always work In rural areas, meaning there's a viable gap in the market to build a marketplace app for restaurants – even if yours is localised.

Ways to create an app for restaurant food orders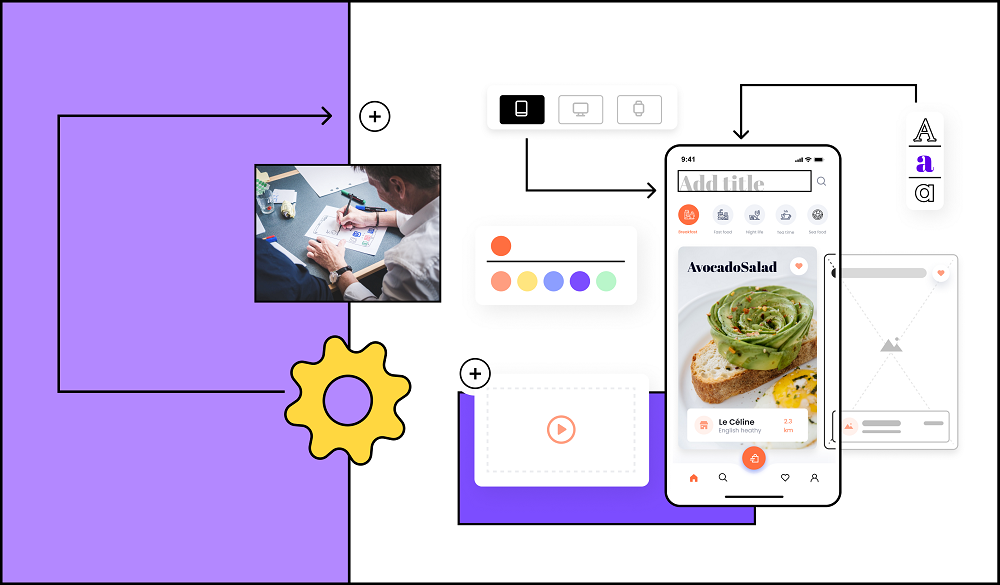 Building an app sounds like a complex and ambitious feat, but it's not as hard as you might think. You don't need to have any background in building apps to be able to create one of your own, no matter which method you use.
1. Online app builders
The first way you can create your restaurant food marketplace app is to use an online app builder. There are lots on the market, with almost all of them offering a no-code, drag and drop build service.
Pros: online app builder

There are multiple benefits to using an app builder as a way of creating an app, including:
Easy to use for simple apps (more tech skills may be needed to create your marketplace)
No coding experience required
Drag and drop interface
Pre-packaged app designs – tried and tested and free of bugs
Easily launch onto both Google Play and Apple App Store
Build and launch an app fast
Cheaper price point
Cons: online app builder

There are a few drawbacks to using app builders, including:
Limited customisation options
Setup can be complex – training or (paid) expert help may be needed to make your designs look good
Stock designs – others will be using the same template
No custom code – so features that would make you stand out, may not be possible
Locked into the platform (becomes more of an issue as you expand your empire!)

2. Developer
If you don't want to use an app builder or don't feel confident in doing it, you can go down the traditional route of hiring a developer to work on your project for you. Developers are the beating core of building apps and often work for app building platforms, but there are some developers who work for themselves.
Pros: developer
Should you choose to use a developer, you'll enjoy several benefits, such as:
Completely bespoke app design
Do none of the work yourself
The capability to add in more extensive functions e.g. click and collect, table ordering, QR code menus, and complete delivery management
Cons: developer

As with anything, app developers do have their drawbacks and they include:
Higher price point
Longer process from pitch to launch
Quality variable – you'll need to choose developers carefully
Likely for your price and timelines to stretch
Which is best?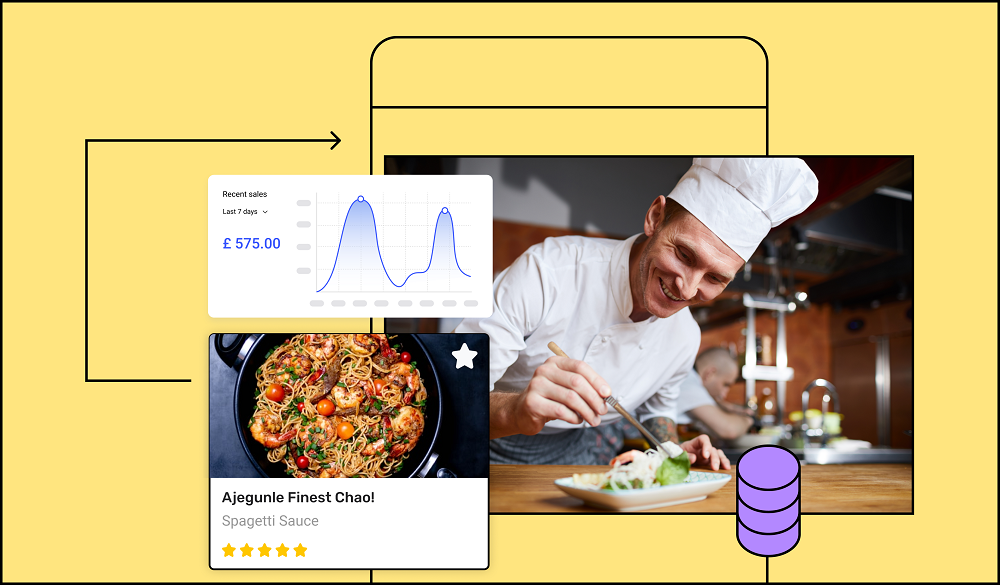 Now you know about the two main options available to you, you might be wondering which is best. How you build your online food marketplace app depends on your business plan, timelines and budget. We're going to make things less simple by throwing another choice into the mix.

Online app builders are great because unlike traditional developers you know your price upfront (although watch out for those ongoing subscription fees and sneaky development costs!), they're faster than developers too – key if you want to break into a fast growing market – like the online food delivery one you're looking at. But those parts that make them great are also their flaws. Even with a lot of training, they limit which features you can offer your customers.

The best of both worlds

How about building faster and more cost effectively than developers? But without any limits on the features you can offer – whatever you can dream up is back on the table. And maybe a fixed price, like online app builders but you don't even need to drag and drop anything – you just have a chat with an expert who manages it all for you? Actually, this already exists in Builder Studio.
Want to start your app project with us?
Book a demo
Speak with one of our product experts today.
By proceeding you agree to Builder.ai's privacy policy and terms and conditions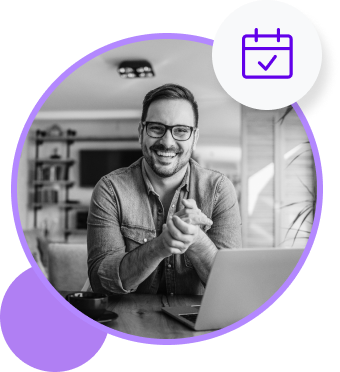 Pros: Builder Studio

No limits on what you can create
faster and more cost effective than developers
Guaranteed price and competitive timelines
No tech skills or training needed
No lock in or ongoing subscriptions – own your own code.
Do none of the work yourself
Project managed by a dedicated expert

Cons: Builder Studio

Creating a custom app isn't as fast as a templated app
Pay per feature – so it'll cost more if you're after something complex that's never been seen before
Start building today
Building an app is a big step and the process should be easy. That's why we offer Builder Studio – it combines the convenience of an app builder with the quality of a developer.

Take a look at how we can help you create a lucrative revenue stream through an online marketplace app for restaurants – and start building yours today.
Frequently asked questions
What is the best online food marketplace?
The best online food marketplace is entirely dependent on your point of view – prefer Swiggy's wallet features? Just Eat's coupons? Or Zomato's reviews? Builder.ai lets you combine any features to build the absolute best online food marketplace – and it's as easy as ordering pizza.
How to make an online marketplace for food?
All you need is an idea and you're good to go! If you're just looking to build an online delivery app for your restaurant your idea can become a reality in as little as two weeks, thanks to Studio Store. For a more complex marketplace app – chat to an expert and get all your features, pricing and timings sorted upfront.

What are some examples of online food marketplaces in the UK?
Some of the most popular online food marketplaces in the UK include Just Eat, Uber Eats, Deliveroo, and GrubHub (which was absorbed by Just Eat). However, the next big food marketplace could be just around the corner, will it be you? Builder Studio helps you get your idea off the ground 6x faster than developers and you don't even need to drag and drop anything!
Priyanka Kochhar
VP of Product at Builder.ai
Entrepreneurial senior management executive of fast growing technology businesses. Successful in taking ideas from concept to profitability, using a blend of lean, agile and rapid result methodologies. A background in building and managing cross-functional and hybrid teams, with a record for retaining talented individuals and delivering results. Skilled in developing and maintaining a clear product and project vision, strategy and roadmap. Willing and able to adapt to changing environments. Often named as a Crisis Manager with a vision to "Make Things Happen".