There's a lot of bluster about AI right now.
Whether that's to do with ChatGPT, low-code/no-code solutions or the general planning and management of the technology.
The antidote?
Listening to the musing of three leading industry experts. They are:
Varghese Cherian, Senior Vice President, Builder.ai
Deepak Visweswaraiah, VP of Platform Engineering & Site MD, Pegasystems India
Shashank Mohan Jain, Chief Development Architect, SAP Business Technology Platform
The trio caught up with Times of India's Akhil George in a Times Techies Facebook Live session, discussing what ChatGPT means for developers, how low-code/no-code solutions will help fill a huge supply and demand gap, and much more.
And, in the spirit of things, I worked alongside generative AI to produce the key takeaways in this blog.
You can check them out underneath the session recording…
Let's go 👇
Takeaway 1 - A revolution for development = A revolution for society
There are no two ways about it:
The convergence of generative AI and low-code/no-code platforms is about to change development forever.
A natural byproduct of this is the enablement of industry and society in a myriad of ways. Visweswaraiah says:
"Generative AI gives us the power to make more intelligent decisions because we now have large language models that are trained with transient data. We can also integrate it into our product offerings in the market."
He adds that, now, "there's more focus on deep learning framework," which means:
"Many programming languages have improved frameworks, making it easier for developers to train the deep learning models."
On this point, Jain dives in. Speaking about the proliferation of generative AI tools, he says:
"They can assist you in coding and code reviews. They can help you generate and review pull requests. They can generate test cases. They can generate documentation.
If you can't understand some open-source code, you can ask generative AI to explain what its purpose is. It's a phenomenal change - and the icing on the cake is [these tools] are all free.
But Jain doesn't think the development revolution will all be plain sailing. He continues:
"The only challenge I see is once you get the code, how do you validate whether it's right or wrong? You could put it in the compiler and see if it's compiling itself or not. You can run it against test cases and see if they're going green or not.
"This adds another dimension to the conversation, where you say if I can just validate via this mechanism – for example, if a test is failing – to feed those errors back as a feedback mechanism to the AI tools and run them in a self-feedback loop, so they're automatically, incrementally correcting themselves."
The scope of the AI revolution doesn't stop there though. Cherian adds design automation into the mix:
"One of the things that's resulting in a significant shift to how development is done is DALL-E where even design automation is possible.
"The reason for this impact is that coding takes a long time to build from scratch and design also takes a long time in terms of understanding human conversations and putting them into a design."
Giving an example, Cherian says:
"In Builder.ai's platform, we have a Design Library System (DLS), which listens to customer conversations. So let's say someone wants to build an ecommerce app. Our system generates images for ecommerce platforms, whether that's for mobile or web.
If you want to sell shoes, it'll pick up shoe images. If you're selling shoes for men, the images will change to common men's shoes. If you're selling young men's shoes, the colour options will diversify.
"And so on."
Need more ai insight? Join the Builder.ai community
Takeaway 2: ChatGPT and low-code/no-code will help bridge the developer supply and demand gap
Moving onto how (and why) the perception of the software industry is changing, Cherian says:
"When it looked at itself [a decade ago], there was no disruption happening and everyone took a typical time and material approach.
"Essentially [developers] said [to non-technical people], I'll help you code and you'll get software up to months or years after you originally engaged their team. This wasn't a good thing.
"But now, with the emergence of technologies like ChatGPT, the world is looking at the software industry very differently."
This isn't to say that innovation wasn't happening in this period, Cherian clarifies. But rather that it was:
"Accelerated by the pandemic, to a point where everyone is building software, whether that's a small business or an enterprise. This has resulted in a huge gap between supply and demand.
Automation, and technologies like ChatGPT are the only way to fill the gap, otherwise there'll be thousands of underserved businesses.
Takeaway 3: Developers will have more work thanks to the AI revolution, but they need to adapt
On worries about AI technology shrinking the developer job market, Jain reassures us that the future is bright:
"There are lots of opportunities for the developer and architect communities and the tech community in general."
This is reinforced by Visweswaraiah, who says:
"I think we'll start to see different kinds of applications being built and the skill sets required to build those applications will be more abstracted out."
In terms of how developers should future-proof themselves, Cherian also has some words of advice:
Experiment a lot to make sure you get the right jobs, and you retain your jobs, otherwise it's going to be a challenge.
Developers should also be familiar with "the quality of your code in terms of how you tag it to various topics and using variable names in the right way."
Ultimately, all panellists agreed that developers should have good foundational knowledge of computer science, as well as detailed knowledge of their tech stack. And, perhaps most importantly, that they should be creative in what they do.
Takeaway 4: Low-code platforms and AI can help developers create more complex applications with ease
Traditional software took ages to build and cost sacks of cash. But because low-code/no-code platforms have solved the UI problem, this is no longer the case.
Visweswaraiah ponders:
"Let's take an example of just a table that has all of the ability to sort on columns, ability to group by things and all of that can easily be generated by a system like this."
This means "not everyone has to be deeply technical to know and do everything from scratch, but they actually bring a different set of values."
Jain expands on this, saying:
"Automation takes away a lot of the manual work that would otherwise be required, as well as creating a more secure environment by reducing the chances of human errors."
Wrapping up with rapid-fire insight
Before I leave you, here are some quick pointers from the session that'll keep your brain whirring:
AI and low-code/no-code platforms are great enablers of ease, efficiency and speed
AI will be essential in creating high-quality, scalable and performant systems
AI needs guardrails to ensure its models are unbiased and it doesn't show prohibited content
AI models have been "compressed phenomenally" and can now be deployed on iPhone
AI can create new music through singing voice synthesis
For more bits on ChatGPT and low-code/no-code, join the Builder community 👈
Greig Robertson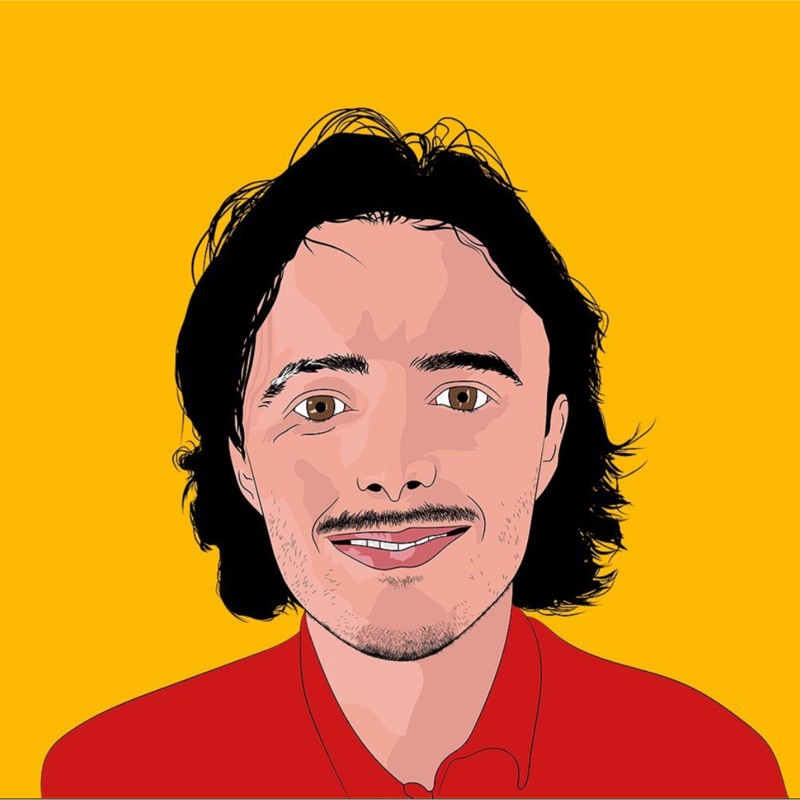 Greig is the Digital Content Lead at Builder.ai and a University of Bristol History grad. He has 5+ years' experience in B2B SaaS, creating data-driven, human-friendly content for high-growth tech startups. When Greig needs a dopamine hit, he checks Builder.ai's keyword rankings.