July has officially kicked off with a bang. We, at Builder.ai, have always said that everyone should be empowered to unlock their true potential in being a Builder, irrespective of what they know, what they have, and what they are afraid of. And so, we not only build but also help run and scale ideas for entrepreneurs and enterprises alike. We are able to do this with the help of our very own triumvirate that comprises Builder Studio, Builder Cloud and Studio One.
It's been a while since we gave you an update on Builder Cloud. So, without further ado, let's get right to it.
Builder.ai is now officially a Tier 1 CSP partner with Microsoft!
This is big news for many reasons. Firstly, we are now authorized to resell all of Microsoft's cloud offerings. This includes both Microsoft Azure and SaaS offerings like O365, D365, and M365. Additionally, we also plan to integrate Microsoft services into our overall offerings to you, our loyal customers, to help you Cloud better.
What's more, we are actively looking for reselling partners to help us extend our Microsoft solutions further in the market and seek to work with our capacity partners and current cloud partners to have an extended market reach, globally.
I spoke to Abhishek Srivastava, Head of Marketplace Partnerships and Customer Support- who was pleased to have overseen this promising alliance.
He says, "For Builder, it's imperative to be on the cutting edge of technology and thereby provide the best possible services available on multi-cloud platforms to our customers. The Microsoft partnership opens up new routes into the market for us to address the ever-growing demand for digital transformation. This partnership is more relevant than ever in the post-COVID-19 world. All in all, we are pleased and humbled by the confidence Microsoft has shown in our vision of the global technology market by granting us the Tier 1 Partner Status."
This partnership gives us precisely the opportunity to offer the best of the public cloud infrastructure at optimal costs to businesses that need it.
Need more marketing insight? Join the Builder.ai community
On that note, here are 5 key things we'd like you to know about Builder Cloud and its offerings now:
1. We leverage our capacity network present across 11 time zones for technical expertise on complex migrations to provide smooth transition for our customers.
2. We offer managed services including migration and cost optimisation for multi-cloud environments that customers manage.
3. Most software uses at least 3-5 different vendors (some more than 20) over its life-cycle. Builder Cloud manages all these relationships and lets you swap between them so you get the benefits of multiple suppliers but none of the stress.
4. We use Artificial Intelligence (AI) and Machine Learning (ML) to save you money, time and effort. Working in the background, our AI buys excess capacity from the leading cloud suppliers to make sure you always get the best price. We also use them to analyse your usage so you don't pay for capacity you don't need.
5. Lastly, we offer significant cost benefits to clients on Microsoft's list pricing for Azure public cloud.
Are you ready to make the most of the cloud? Then, click here and make sure you sign up with Builder Cloud today. Not ready to make the jump yet? Follow along on social media and stay in touch with the enthusiastic and knowledgeable Builder team. You can also sign up to our newsletter below for regular content updates on succeeding with Cloud.
Lakshmi Devan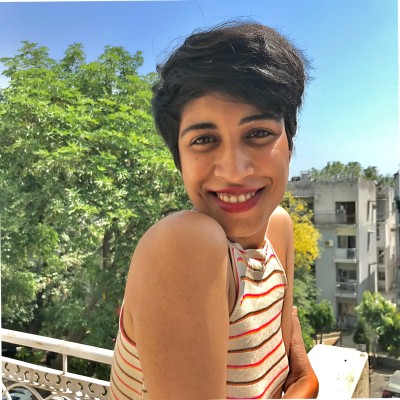 Senior Manager Content at Builder.ai
Lakshmi is a communications professional with over 6 years of experience across industries- from digital media and fashion to health and technology. She specialised in Integrated Marketing and Communications cum laude, and naturally, can work her magic best when handling public relations, marketing and editorial content and communication. Most people find her moderately introverted, conspicuously sassy, significantly energetic, and massively dog-loving.