Statistics can be boring. There we said it. But sometimes, most of the time, they're essential for gaining honest insights into your customers' behaviours and preferences. 
We've compiled a list of the most important statistics you need to know to make 2023 your year of app success!
1. There are over 6 billion smartphone users around the world. 
In 2022, there were 6.64 billion smartphone users around the globe - that's 83.32% of the entire population. So it goes without saying your audience most likely has a smartphone and is a regular user. Most shoppers in 2023 will be smartphone natives and have had various apps ingrained into their lives for quite some time.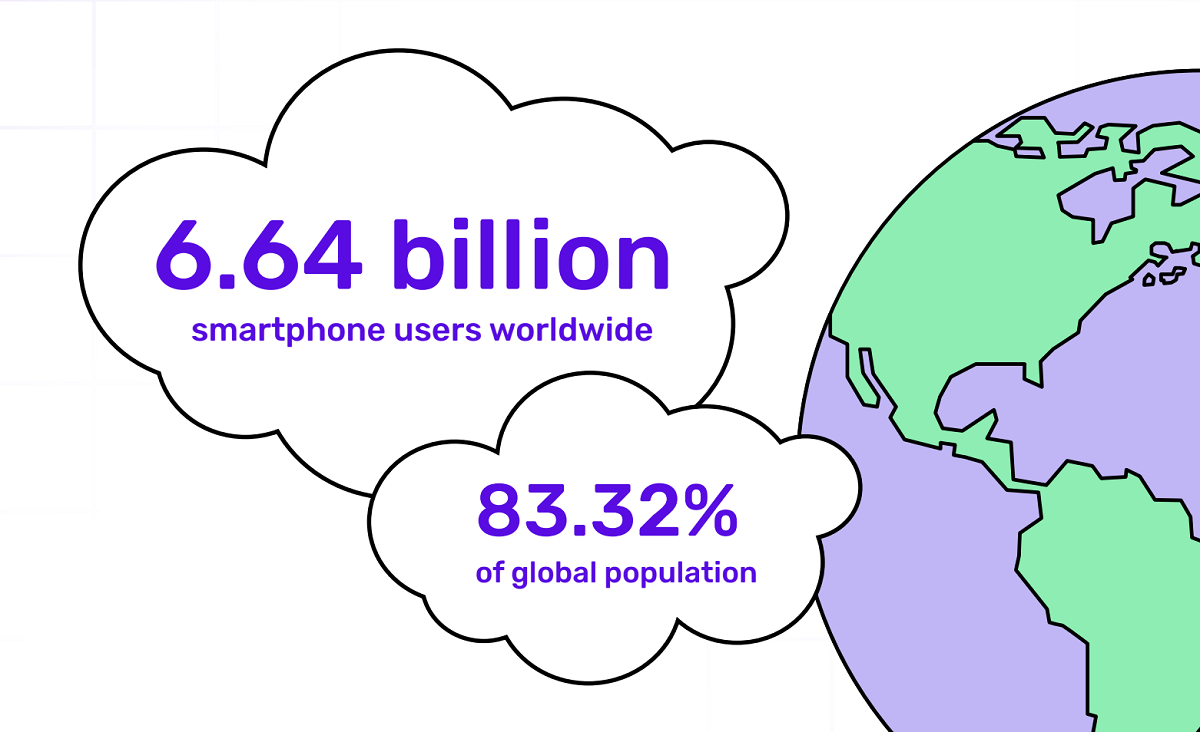 2. 70% of apps will be built by no-code development by 2025.
Simplified coding solutions like Builder.ai are on the rise. The need to speak tech and know code to create your own app is gone. Instead, they're being replaced by alternative, time-efficient, automated solutions and templated libraries. It's easier than ever to access new digital-first markets and bring your business into the new app-facing world. 
3. Androids dominate globally. 
Although Apple seems to be the most well-known, 70.96% of smartphone users have an Android device. Something to keep in mind when deciding which app store to place your business in and which platform to build for.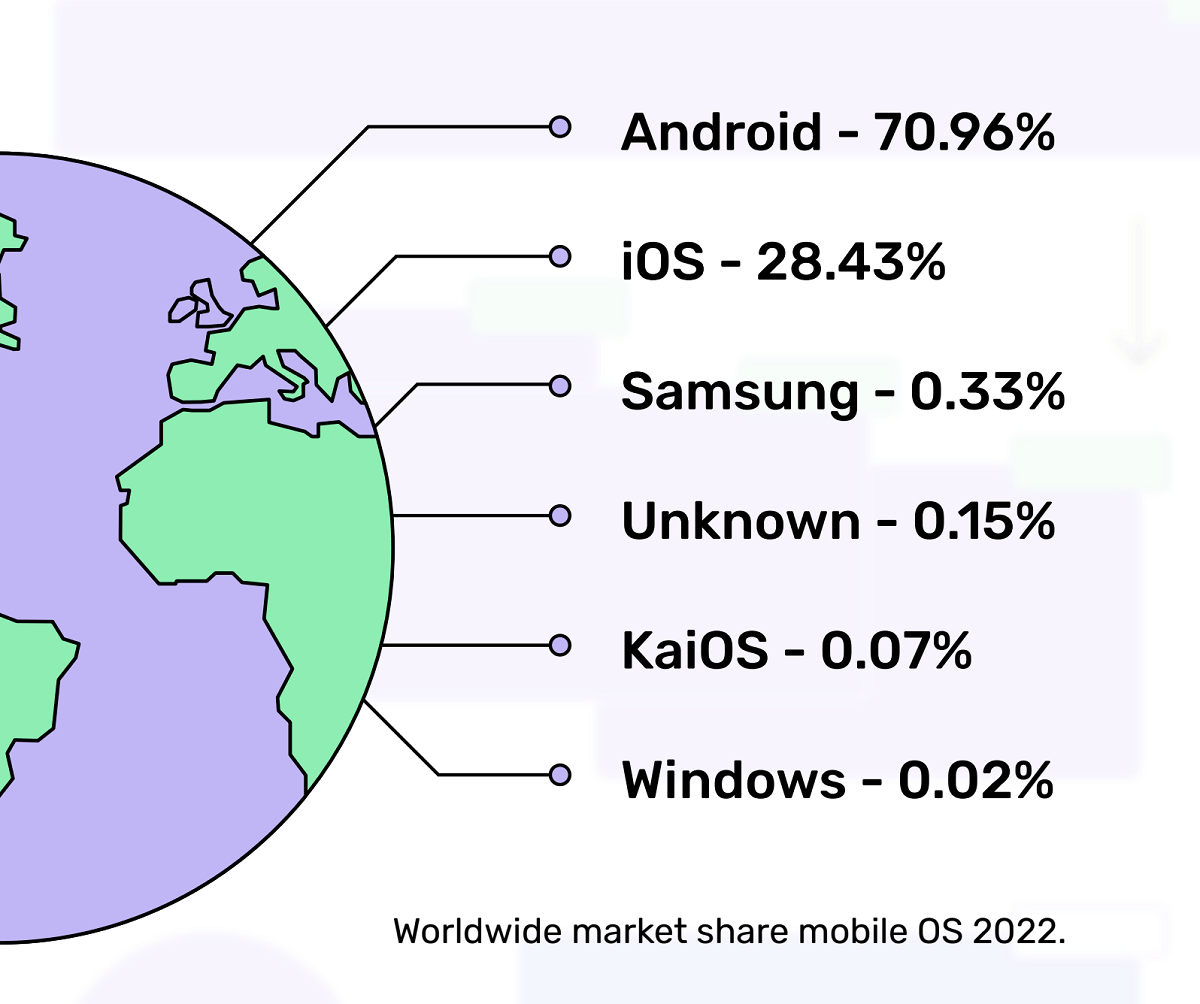 4. App stores are growing dramatically.
In 2022 there were 3.55 million apps in the Google Play store and the Apple App store has 1.96 million apps available for download. Increasing to nearly a hundred thousand more new apps per year! The market might be busy, but with a unique idea firmly at the core of your business, you can still stand out and grab your customers' attention. We even have a hand guide to help you do so.
Need more app insight? Join the Builder.ai community
Final Thoughts
Apps are not just here to stay, they're an integral part of our lives. 2023 and beyond will undoubtedly continue to see an upward trajectory for the mobile app industry.
The average smartphone owner uses 10 apps per day and Android users spent roughly  2 trillion hours on apps in 2022. This ever-growing time users spend on apps is particularly encouraging for businesses considering building a mobile app.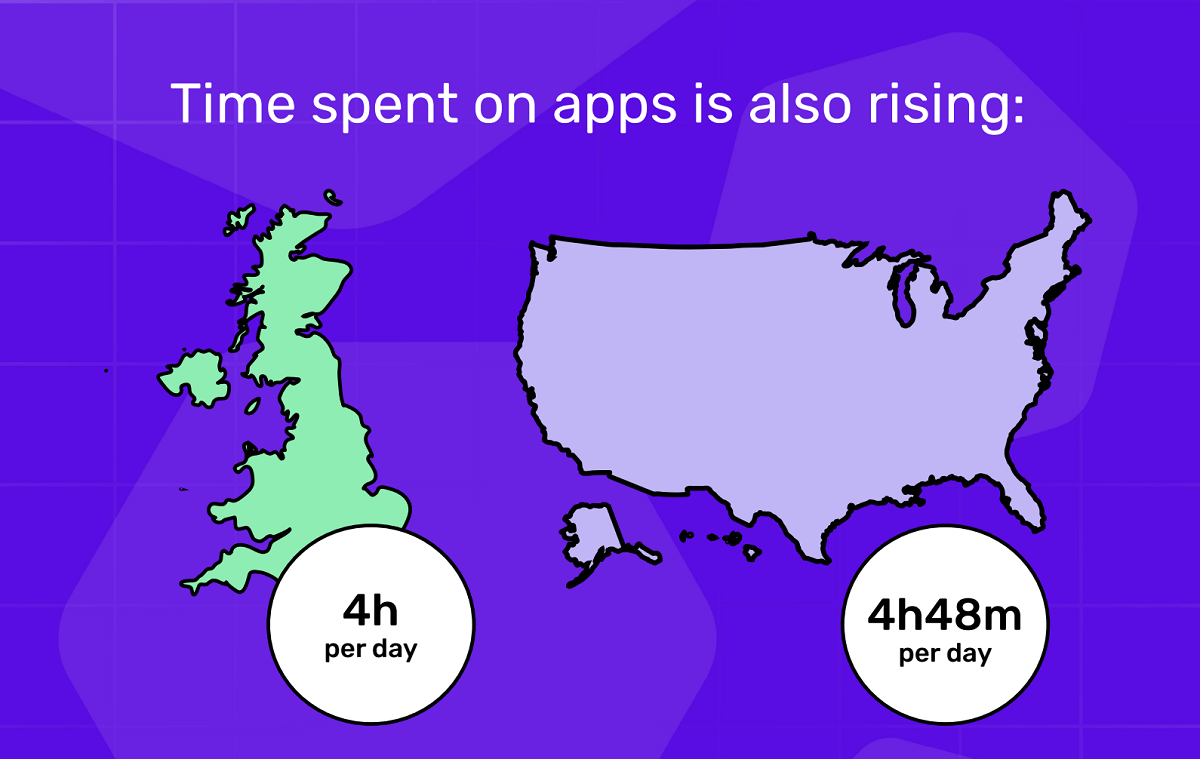 If you're ready to take the leap and build your own app in 2023, Builder.ai can help you get started. Our clever AI project manager, Natasha, fits will help you select features from a reusable library (of more than 500 features) that all fit together like Lego blocks. We then use talented humans to apply customisation and make the app uniquely yours.  You'll even be provided with a guaranteed cost and an accurate timeline to suit your budget. 
Constandina Patsalou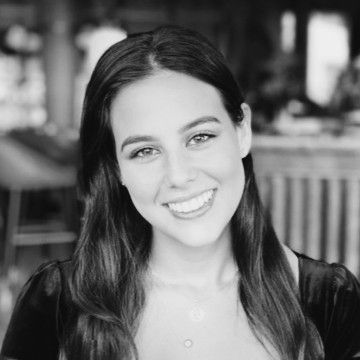 Senior Content Executive at Builder.ai
Constandina is the Senior Content Executive at Builder.ai. With 4+ years of experience in marketing, copywriting and with a special interest in creative writing, she squeezes an audacious personality into any complex topic. Constandina has an MSc from the University of Edinburgh.