The big question for all kinds of businesses right now is when, if at all, the world of commerce would revert to normal. The short answer is never. The very definition of normal has changed irrevocably. As sudden and devastating as COVID-19 has been, all it did was accelerate the digital transformation of businesses that was already underway.So, if you're a business that has been procrastinating taking your business online, you're missing significant opportunities to generate leads uninterruptedly through this time. But before you start with a mobile app development strategy, let's dive into details of how mobile app development could help your business. Having an app for your business-
Allows you to meet customers where they already are— online and on their devices.
Help you provide an experience superior to offline by capturing key data and then using it to offer your customers customized recommendations, reminders and offers.
Is the quickest and easiest way to address customer complaints, collect feedback and engage with your customers on a regular basis.

At Builder.ai, we make building an app as easy as ordering pizza. But while digital transformation is available at the click of a button, we always recommend that our customers start out with an app development strategy in place. This is because without being certain of how your app aligns with your vision and goals, chances are that you would end up with a product that does not meet customer expectations. We can help you too! Click here and read our guide to mobile app development strategy and execution. Now with the basics out of the way, let's talk about specific strategies to generate fresh business leads in 2021:

Boost your startup's online presence
As per data from Statista, social media engagement has skyrocketed post-COVID as people flock online to engage with their favorite brands. With no outings or parties to go to, we're all guilty of spending free time scrolling mindlessly. As a business, you can use this to your advantage, realising it to be one of the easiest ways to generate leads and taking steps to optimise the performance of the content you share including the voice of the customer (VoC) capture, backlinks, online sharing and conversions.

Begin to test virtual events
Although most offline conferences remain cancelled, networking remains one of the best ways to generate fresh business leads. Don't let pandemics stop you from gaining traction. Now, it is true that virtual events don't necessarily work for every type of business, but there is evidence supporting its success in B2B models.
Personally speaking, when we set up monthly virtual events called Builder Now with our audience- we saw a decent amount of success. It helped us ramp up prospecting, since these events are delivered at low cost using one of the numerous webinar hosting platforms. Builder Now helped us overcome the limits of social distancing while maintaining direct contact with potential and current customers. So, we definitely recommend virtual events as one of the top ways to generate leads, even during a global crisis. It's true that virtual events take a great deal of time and energy to launch successfully, but they work wonders for generating hot leads and a pipeline of content to leverage, for example you could record each session to post on your Youtube channel, use in sales pitching or share with users who signed up for the event but couldn't make the live session.

Invest in smart content
If the term 'smart content' doesn't ring a bell, then perhaps you've heard of static and dynamic websites? Static websites are hard-coded and display exactly the same information to all viewers at all times. But, dynamic websites pull their content from a database and construct webpages on the fly, making it a powerful way of generating leads. All this is possible thanks to the dynamic content that powers these pages with compelling messaging.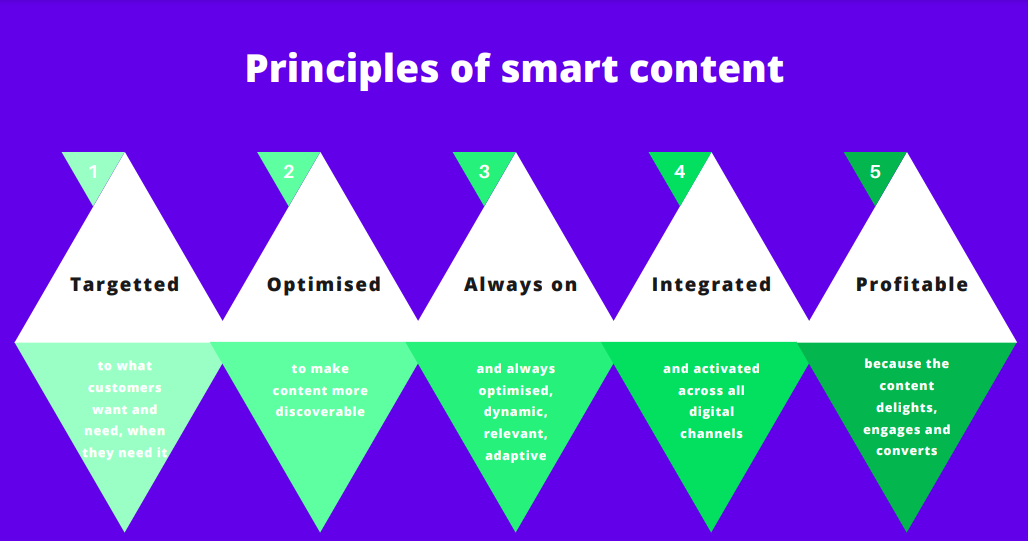 Smart content references your CRM or marketing automation platform and lets you alter the content displayed to a visitor based upon characteristics that you define. This may include users' names, location, age, history of interaction with your website or social media channels, In this way, you create a more personalised and persuasive experience. In theory, there's no limit to the customisations you can make with smart content. Here are a few ideas: You could change your CTAs or headings to appeal to different user groups. Alternatively, you could display completely different content to new users than you do to returning users.
The current pandemic is an opportunity for brands to support their customers and communities. Remember to keep care, empathy and compassion at the core of your messaging if you want to forge real connections that will outlive the pandemic itself. This is 2021, folks, and despite the setback of COVID-19, the possibilities are endless if you remain creative, open and agile. And we are always here to help in any way possible.
Lakshmi Devan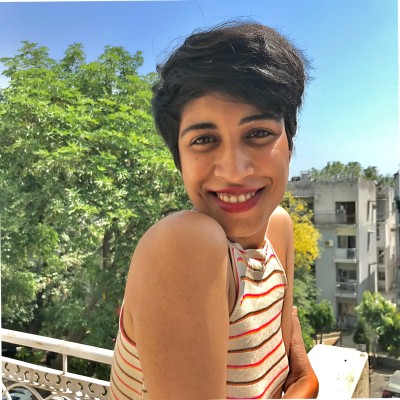 Senior Manager Content at Builder.ai
Lakshmi is a communications professional with over 6 years of experience across industries- from digital media and fashion to health and technology. She specialised in Integrated Marketing and Communications cum laude, and naturally, can work her magic best when handling public relations, marketing and editorial content and communication. Most people find her moderately introverted, conspicuously sassy, significantly energetic, and massively dog-loving.