Build a school app
Looking to build a school and classroom management app to keep teachers, parents and students connected? Schools that have mobile apps are considered to be more professional than those who don't. And lockdown has shown us just how valuable they can be. Right now is the time to build your school app.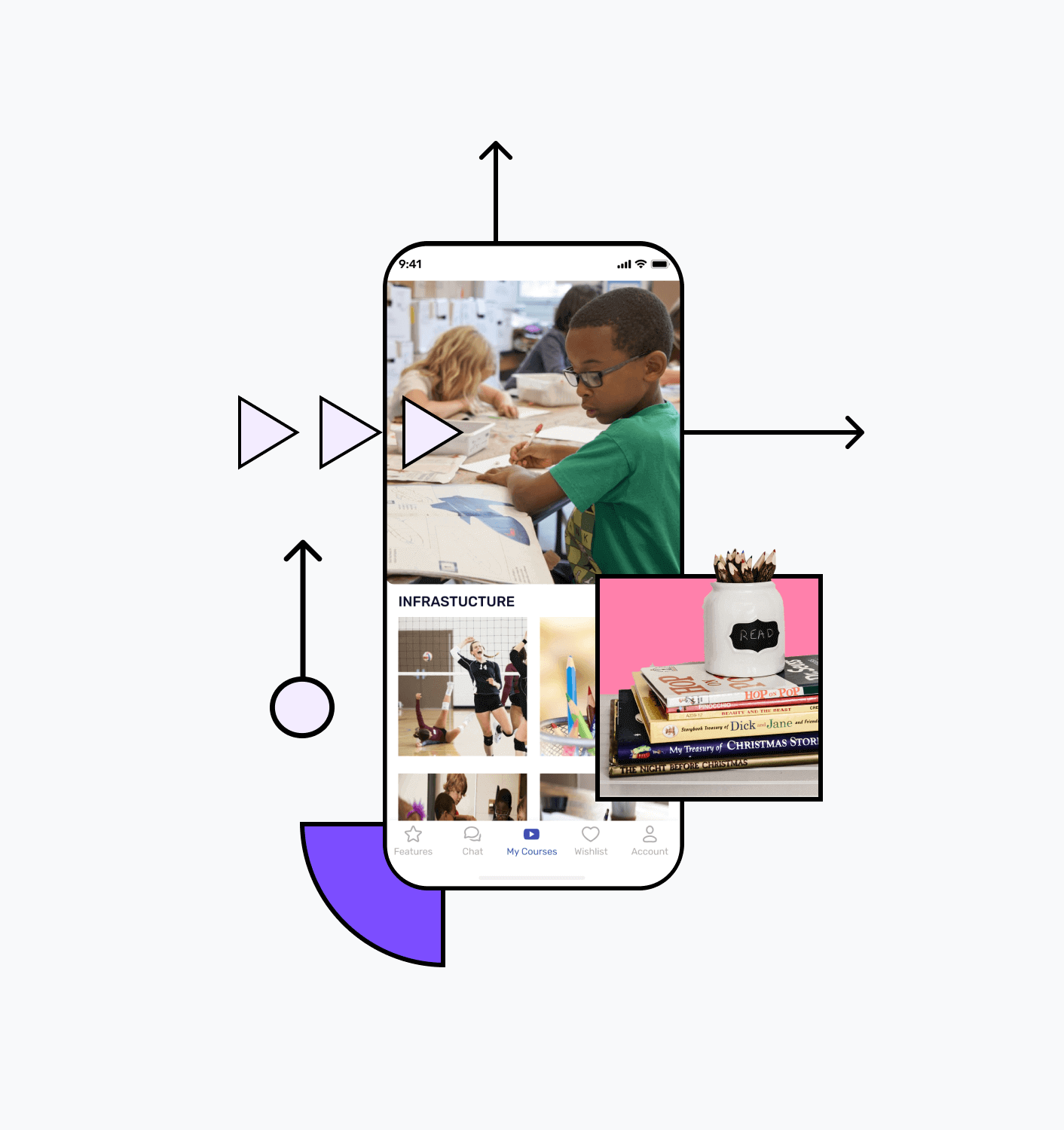 Getting information to those who need it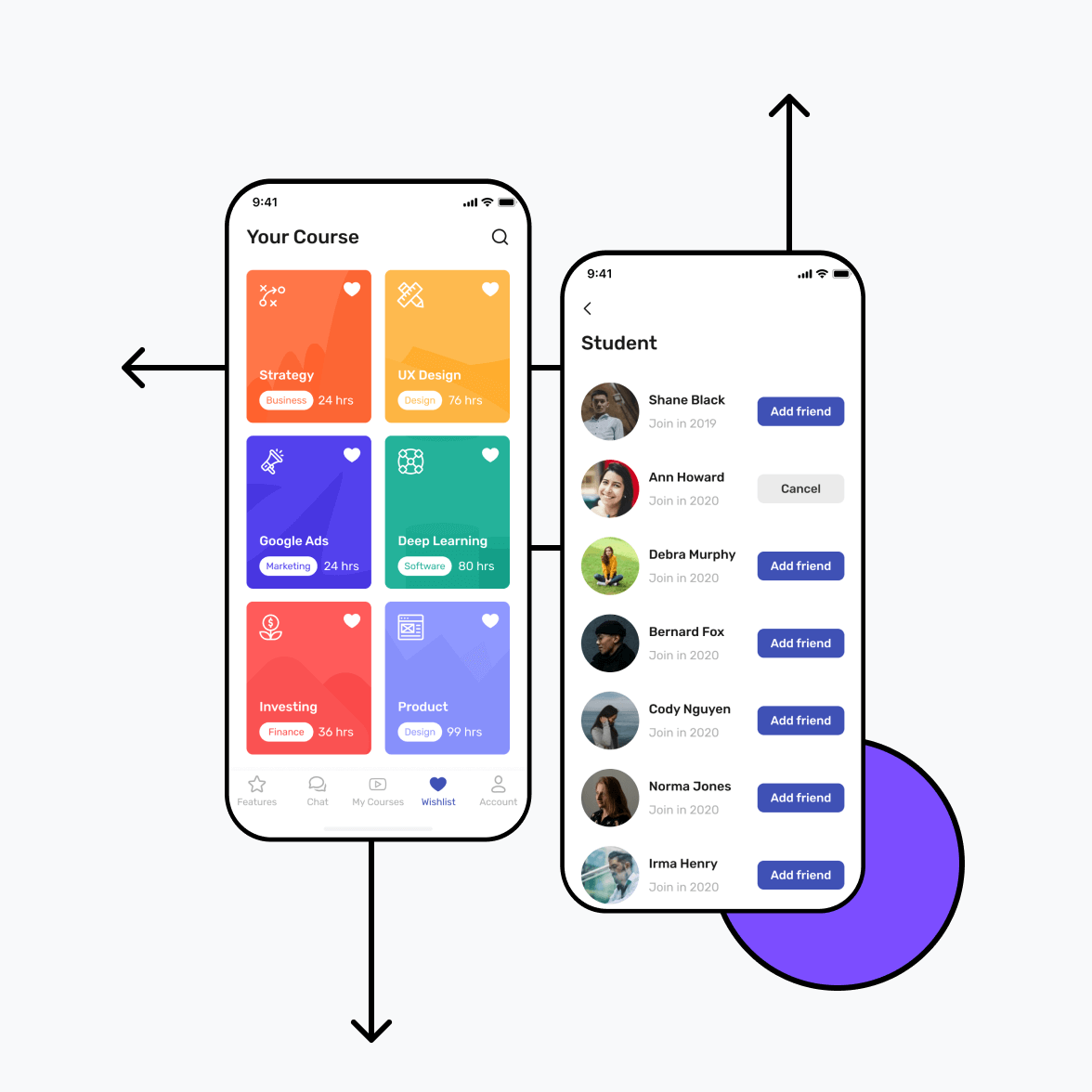 Hunting for crumpled letters at the bottom of a bag is not an efficient way to get information to parents. An app means they have all the details they need, whether that's about school trips, an emergency situation or homework.
What we can build for you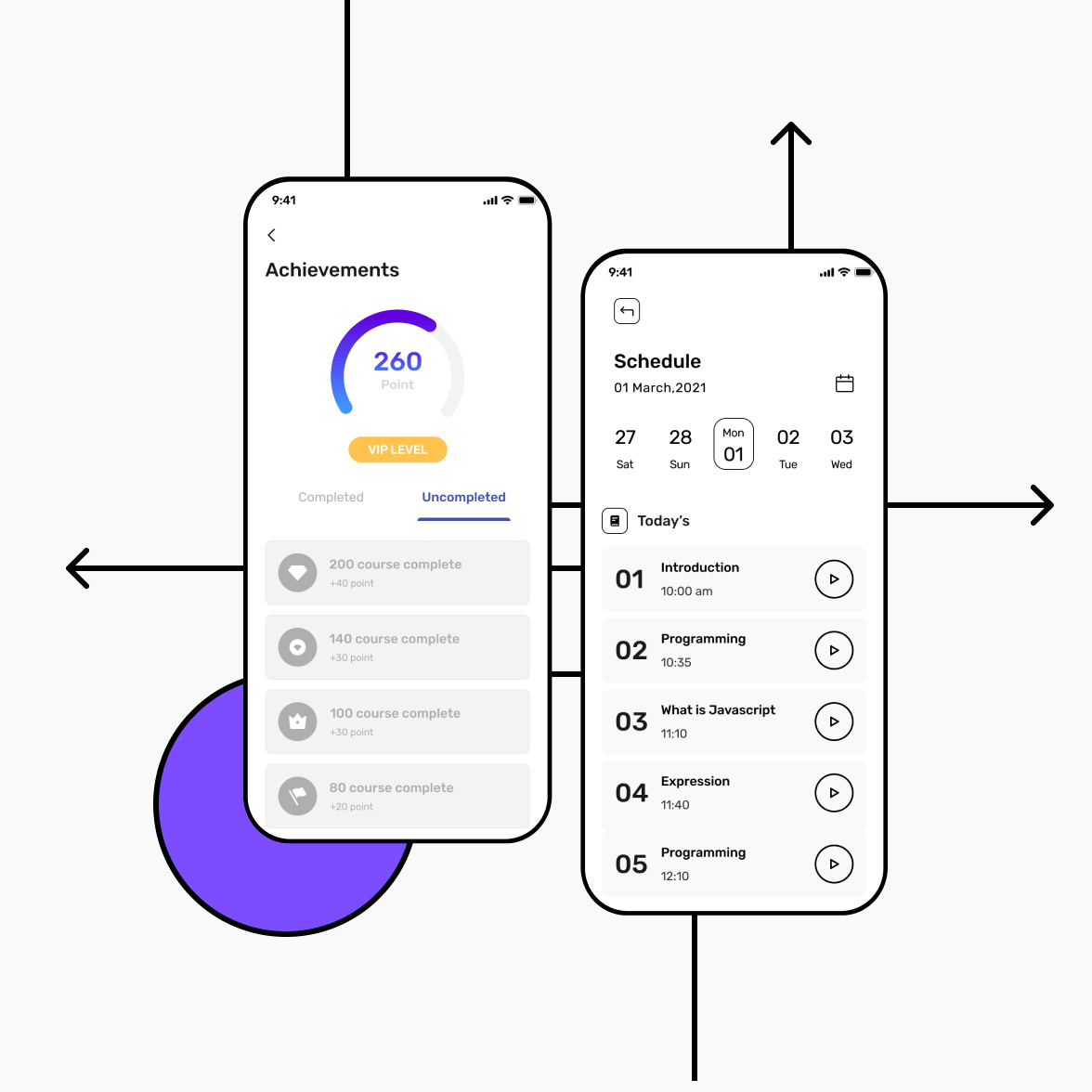 We can help you build any kind of schooling app fast and cost-effectively, without any coding skills. Here's what you can create with Builder.ai.

School Management System
Parent's app
Student's app
Teacher's app
7 must-have feature for your schools app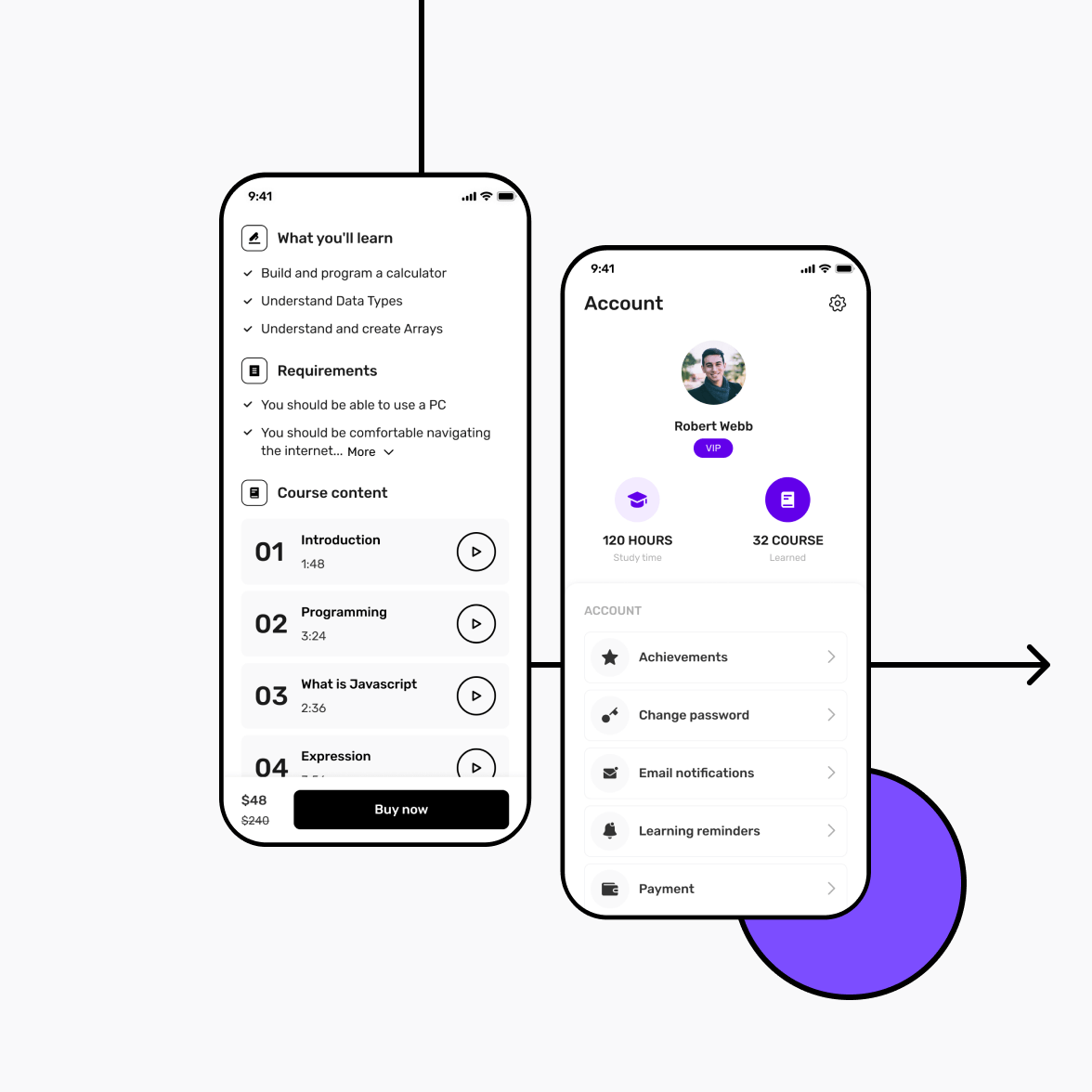 It's simple to add any feature you like in Builder Studio so if you've an innovative education idea, we can help. Here are our top 7 features, that most educators find helpful when creating customised school and university apps:

School attendance, homework & assignment
These important daily tasks consume a lot of teachers' time. By automating this or making it simple for parents and teachers to connect, less time is spent chasing up students (so teachers can spend more time educating them).
Online fee collection
Not only does this feature save your school or university time but it makes it much easier for parents to pay you! Queuing to hand in envelopes is messy and time-consuming. And hoping small children will not lose cash – is definitely optimistic.
Teacher-parent communication
Parents want to keep a close eye on what their kids are learning. Digital communication tools help parents to get in touch with teachers. And this is key for spotting and dealing with any issues early on.
School bus tracking
Great for giving parents peace of mind. This feature may not apply to your school but allowing parents to keep track of their child's movements between home and school is reassuring and makes your institution stand out.
School calendar
Keep parents up-to-date – and make it easy to access to student activities. This helps you publicise your events properly in advance and puts them front of mind to encourage more people to attend.
Notifications
This is one of our most requested features for a school or university app and it's a real must-have. Making it easy for you to send notifications to parents at any time – in case of emergency or sudden changes in your schedule.
Online teaching
This pandemic (COVID-19) taught us the importance of online learning. All educational institutes are planning or providing online classes. And once people see the value, it's something that can supplement your lessons and help improve grades.
What platform should you go for?
Building a native school app for iOS and Android would be the best way to start. As you need all parents or students to be able to access your information, whichever device they own.

If you want to test your idea with a Minimum Viable Product (MVP or a bare bones version of your app) then choose wisely. You can go with iOS, Android, or PWA. We suggest just choosing one of these for your MVP, we'll build versions across all the platforms you like for your finished product.

iOS: Apple is the most preferred brand in the USA, Europe, and PRC. So go with an iOS native app for your MVP, if you come from this here.
Android: Android holds 86% of the total market share and is popular in Asian countries. Android app development is also cheaper than iOS.
Web Apps: If you're not able to decide on the native platforms, we recommend you to go with a web app which works similarly to native apps, on any device.
FAQs
Can I create an app for my school?
Yes! We make it easy. You don't need a foundation in programming to use our app maker! In fact you don't need any coding skills to create an awesome user experience for your students. Just chat to our experts and we'll build exactly what you want fast and with a fixed price that's guaranteed before you start.
How much does it cost to make a school app?
Completely depends on what you want it to do. We've a really cost effective Studio Store e-learning app, all the features you need are prepackaged to make it much faster and more cost effective for you.
If you've an innovative idea for new classroom tools, or want your athletic teams to sync their Apple Watch data, for example, it'll cost more. But we use AI to give you all your costs instantly – and they're guaranteed.
How do I start an educational app?
First, work out what you want it to do. Do you want to manage extracurricular activities? You'll need ecommerce features to manage payments and maybe an option to sync with calendars on parents' phones. Do you need to manage the application process? Or offer your academic curriculum as e-learning courses? Once you know, chat to our experts and we'll create it for you.
Do schools have their own apps?
More and more of them, yes. A content-rich school app is a real selling point for prospective students. Building apps in app maker platforms like Builder.ai is cost effective and fast. So you'll realise all the benefits quicker.
How do educational apps make money?
Charge for educational services – extra classes for advanced students or those needing more help.
Better targeted communication – you've a community of interested parents and students, fundraising is much easier with better data and strong communication.
Sell your school – showcase your academic departments, classroom projects, resources, add a mission statement – and watch the caliber of applicants rise.
Case studies
Solving complex business challenges for global brands like NBC Universal, Fujitsu, the BBC and Pepsi.