Why build a shopping app?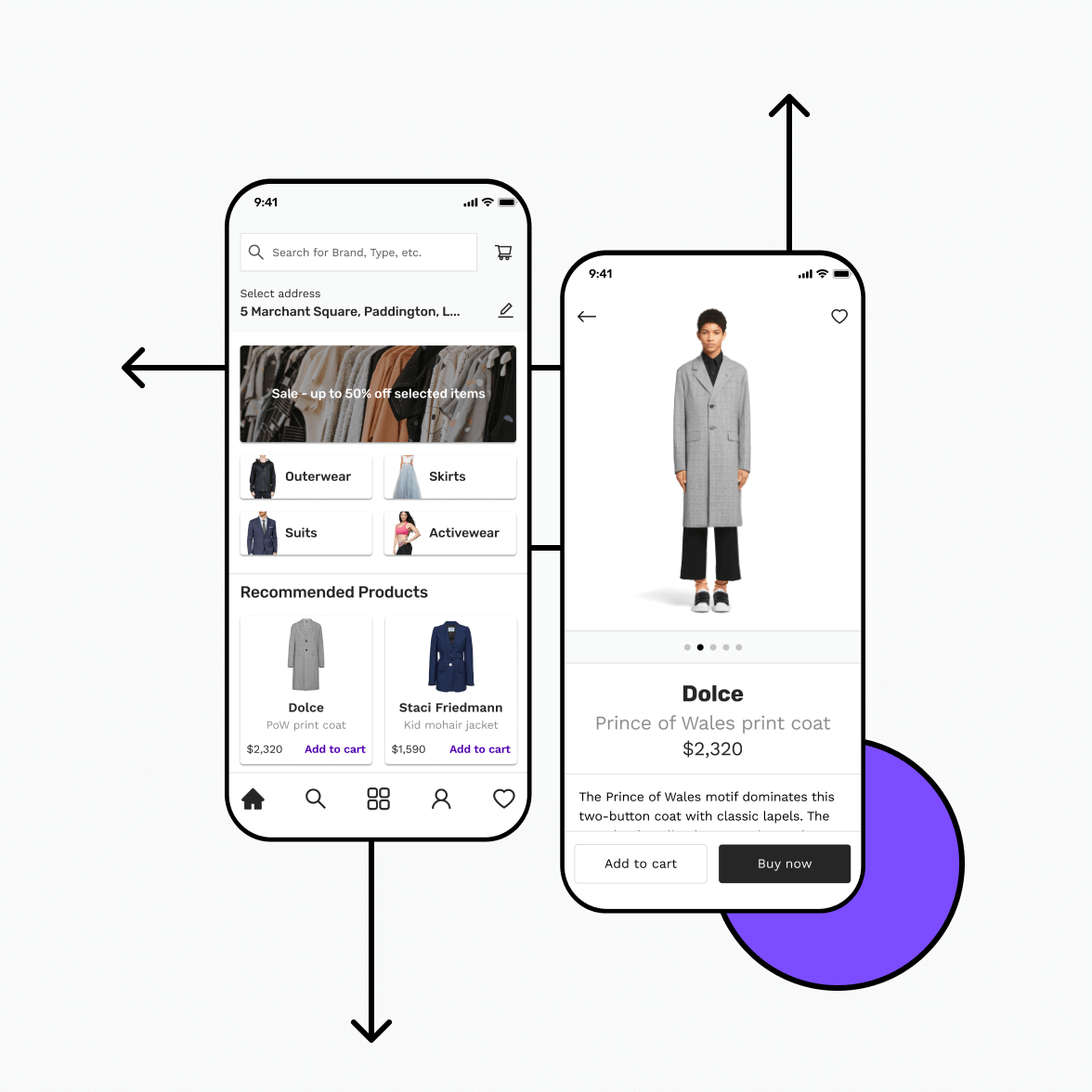 It's not just that people are shopping on their mobiles more. Ecommerce apps have a conversion rate that's three times higher than mobile web. And in-app sales are growing 46% year-on-year.
Start building
How to build your fashion app with our fashion store app builder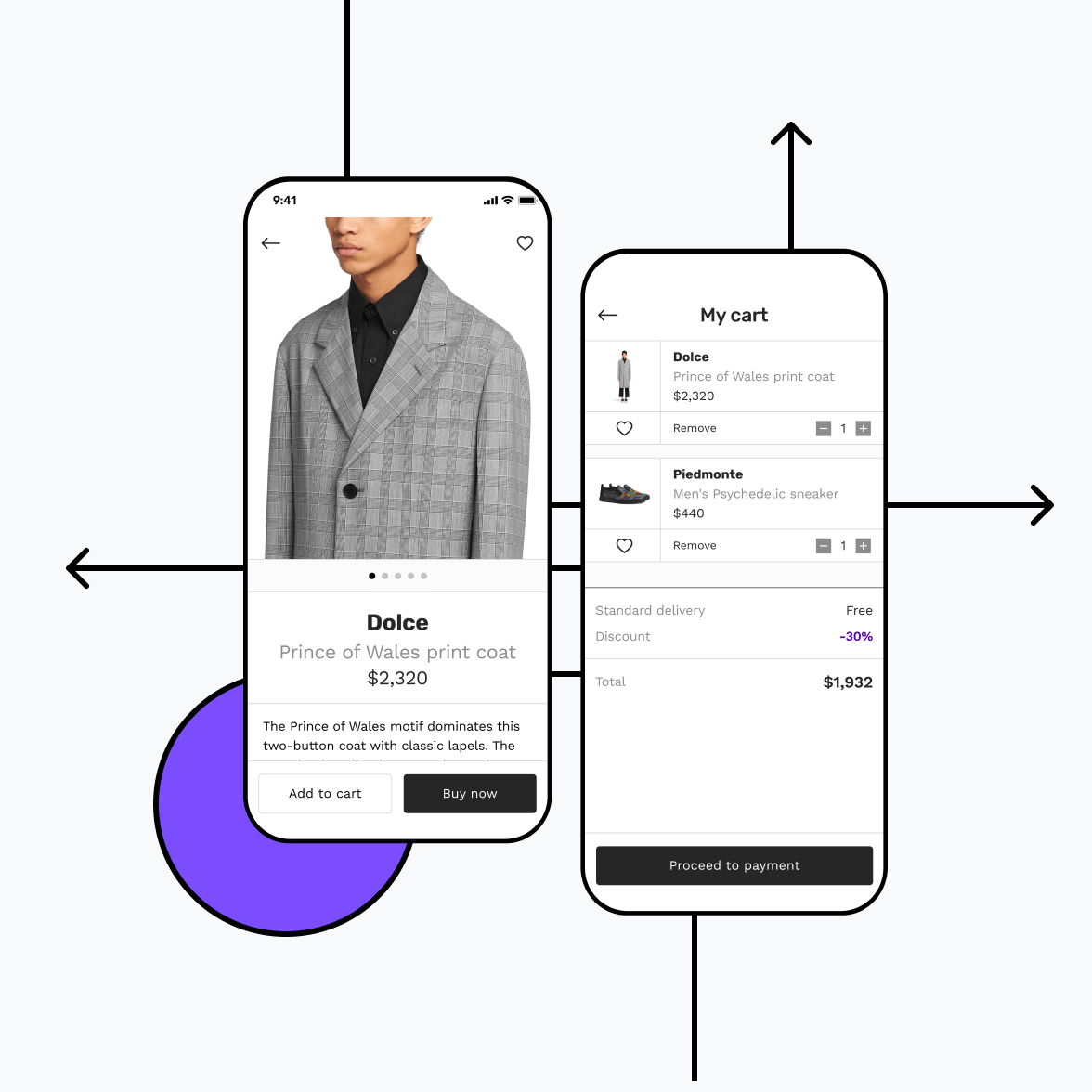 Drag and drop app builders are easy to use but with Builder.ai you can just give us a call and we can do all the dragging and dropping too!

Click 'ecommerce app' on Builder Studio.
Add any extra features your mobile application idea needs, remove ones you don't need.
Chat with our expert mobile app builder who'll suggest things that have worked well for other clients.
Let our network of specialists customise your app so it perfectly fits your idea.
Publish your app on the Apple App Store or Google Play Store.
Start building
Why create your fashion app with us?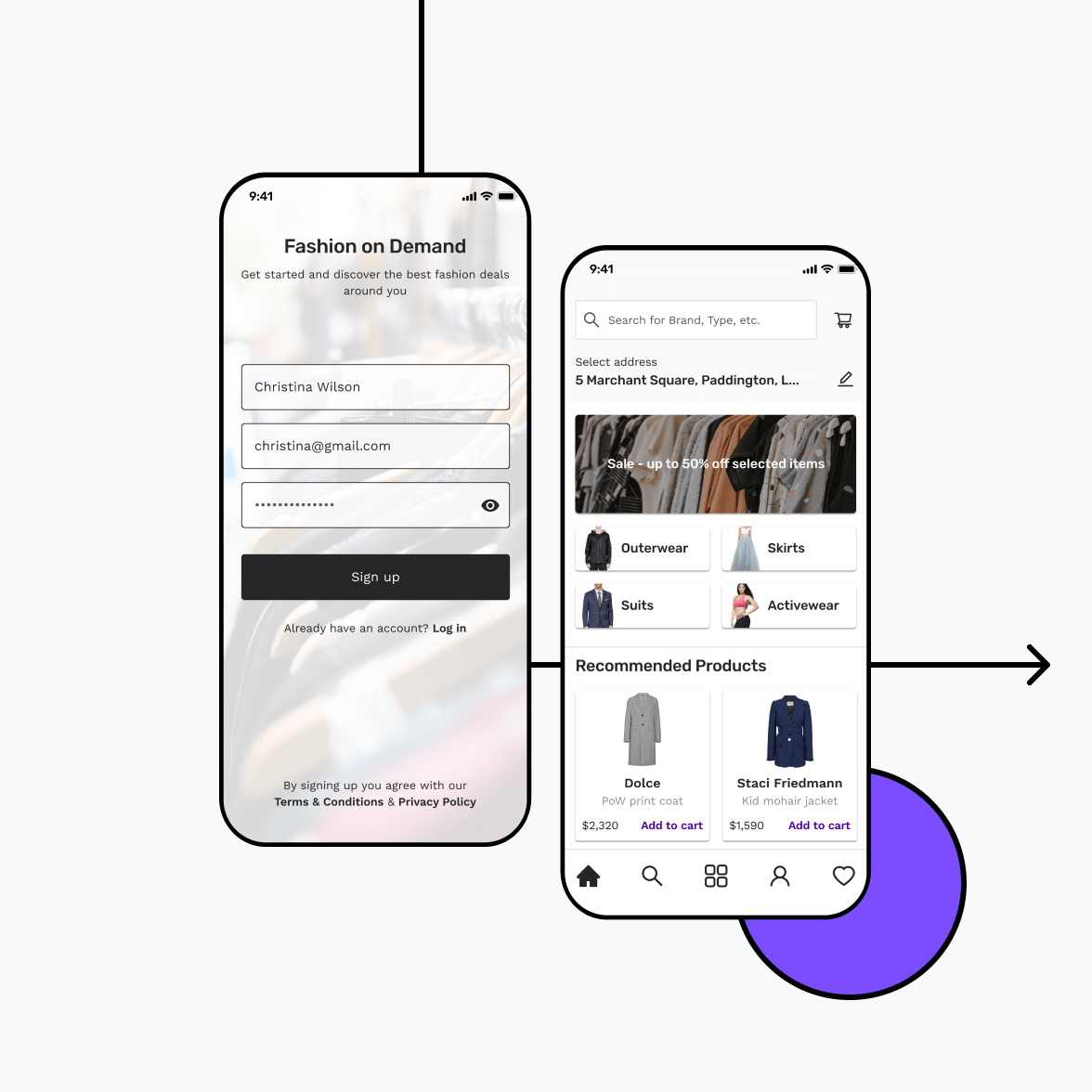 Sell your way:
Is your idea more like eBay, Groupon or Amazon? Or choose another shopping app as your base. Then add any features you like to your online shop to give your customers an amazing seamless shopping experience.
Whether this is your main focus (like Groupon), necessary for sales, or a way to increase repeat business – we've got advanced features such as couponing, discounts and promo code add-ons – to make it simple.

Offer secure payments:
Offer your customers complete security in up to 82 supported currencies, with a huge number of payment options including credit cards, Apple Pay, BHIM UPI, Amazon Pay and Paytm wallets.

Keep all your sales:
You just pay for building the app. We won't change you any monthly or transaction fees. You've earned your sales. You keep them all.

Reward loyalty:
Create automatic gift cards for loyal customers, make it easy (and rewarding) for them to invite friends and make social sharing simple too. Build your brand, through easy, smart tech.

Add smart features:
Remove the paperwork (and the guesswork). Verify shipping addresses and use geolocation to work out realistic delivery times and estimate delivery charges too.

Browse now. Buy later:
Let your customers favourite items and create wishlists (which you can remind them about). And done right, abandoned basket push notifications can massively increase your sales.
Start building
Case studies
Solving complex business challenges for global brands like NBC Universal, Fujitsu, the BBC and Pepsi.