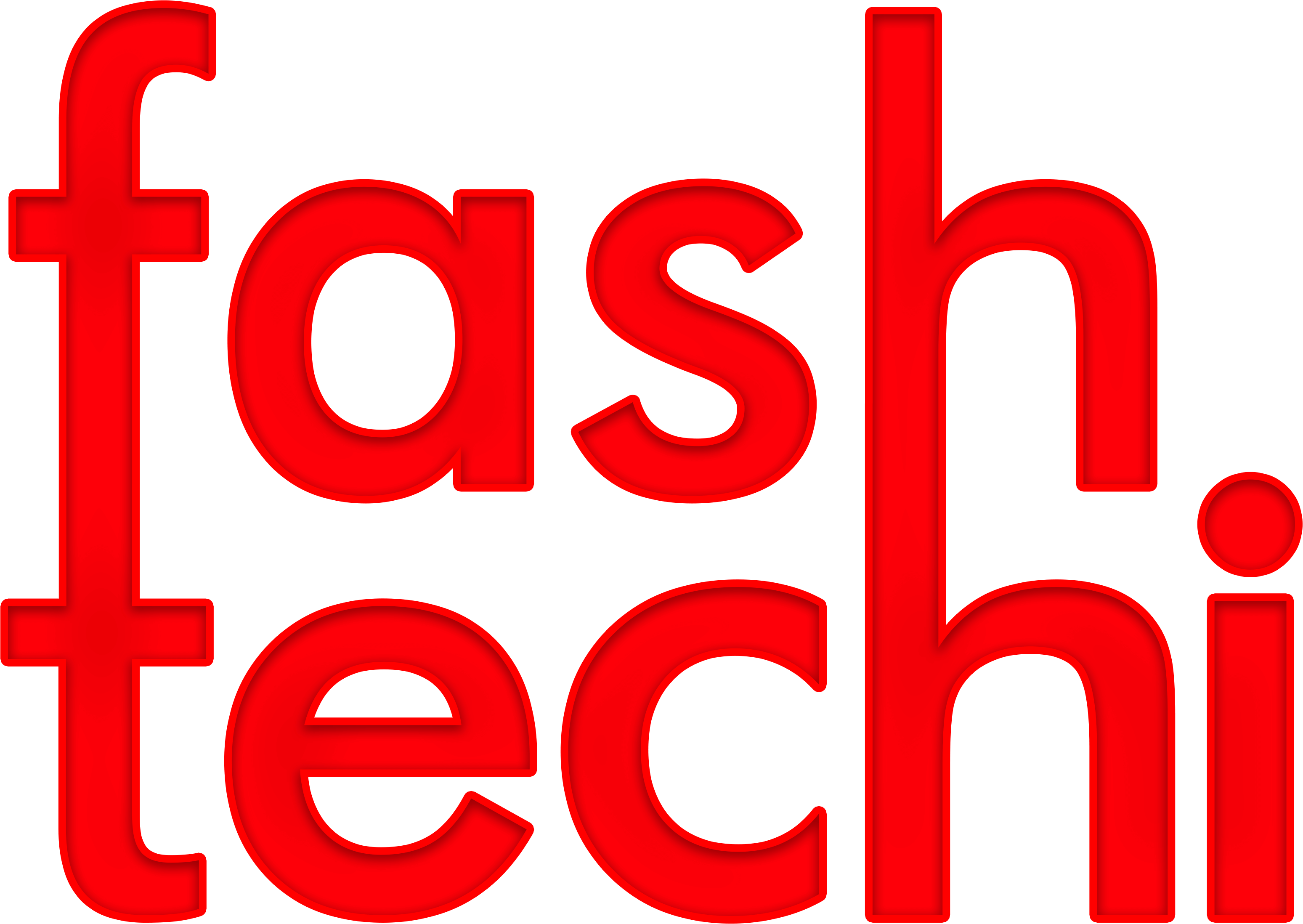 Fashtechi
This social-first fashion app that connects brands, influencers and customers, transforming the entire buyer journey and enhancing the sales experience for vendors.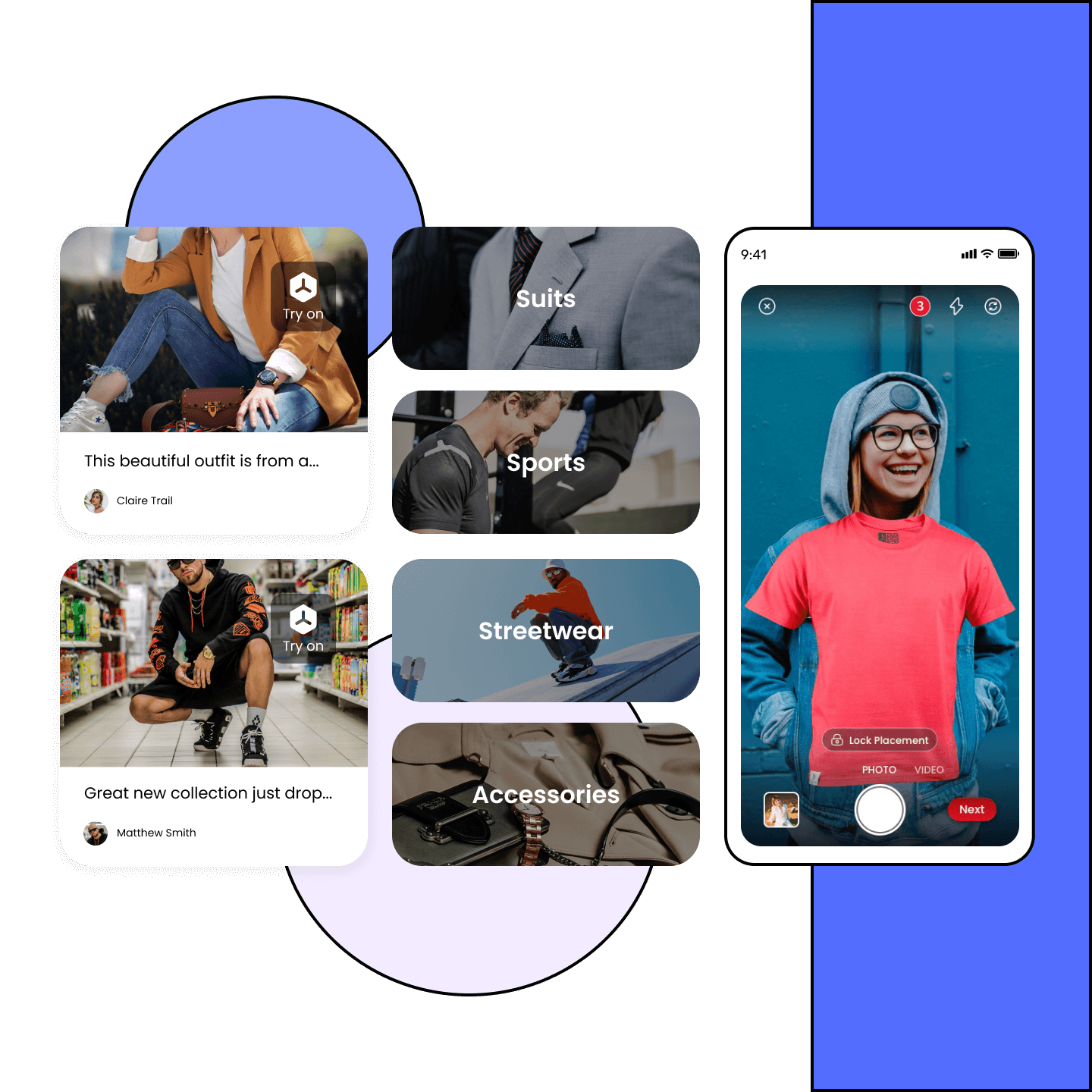 Revolutionise the fashion industry through tech.
Challenge
It can be challenging for fashion brands to establish the same efficient online stores, large influencer networks and exclusive tech partnerships that established brands have access to.
Solution
FashTechi is a social-first fashion e-commerce platform (bringing fashion and technology together) that levels the playing field by connecting brands, influencers and customers to support the entire buyer journey from end to end.
Book your free demo today
I really like their Whiteboard and the Builder Home ticketing system is very effective. Their platform speaks for itself. Everything is done in a very agile manner and we can communicate very easily using these tools.
Levelling the playing field for fashion brands
FashTechi gives fashion brands and boutique stores the tools to manage their catalouge listings as well as sell and ship their products all from a single platform. It also empowers sellers to grow faster by giving them access to a pool of influencers which they can use to promote their products to a larger audience. At the same time, customers from all around the world get access to a wide variety of unique brands. Buyers can use FashTechi's virtual wardrobe feature to preview how a product looks on them to make a more informed buying decision. It offers shoppers peace of mind at every step in the journey.
Disrupting the fashion industry
Mohit Arora, Founder at FashTechi, is an experienced Business Analyst with a long background in tech. He also has over 13 years of experience in the fashion industry, working with large brands like Zara and Mango.
It was while working with these bigger brands that he spotted the opportunity to give smaller, boutique brands the same digital advantage as established companies. "Smaller fashion companies spend years struggling to find their audience and figure out influencer marketing. I wanted to change and disrupt the industry."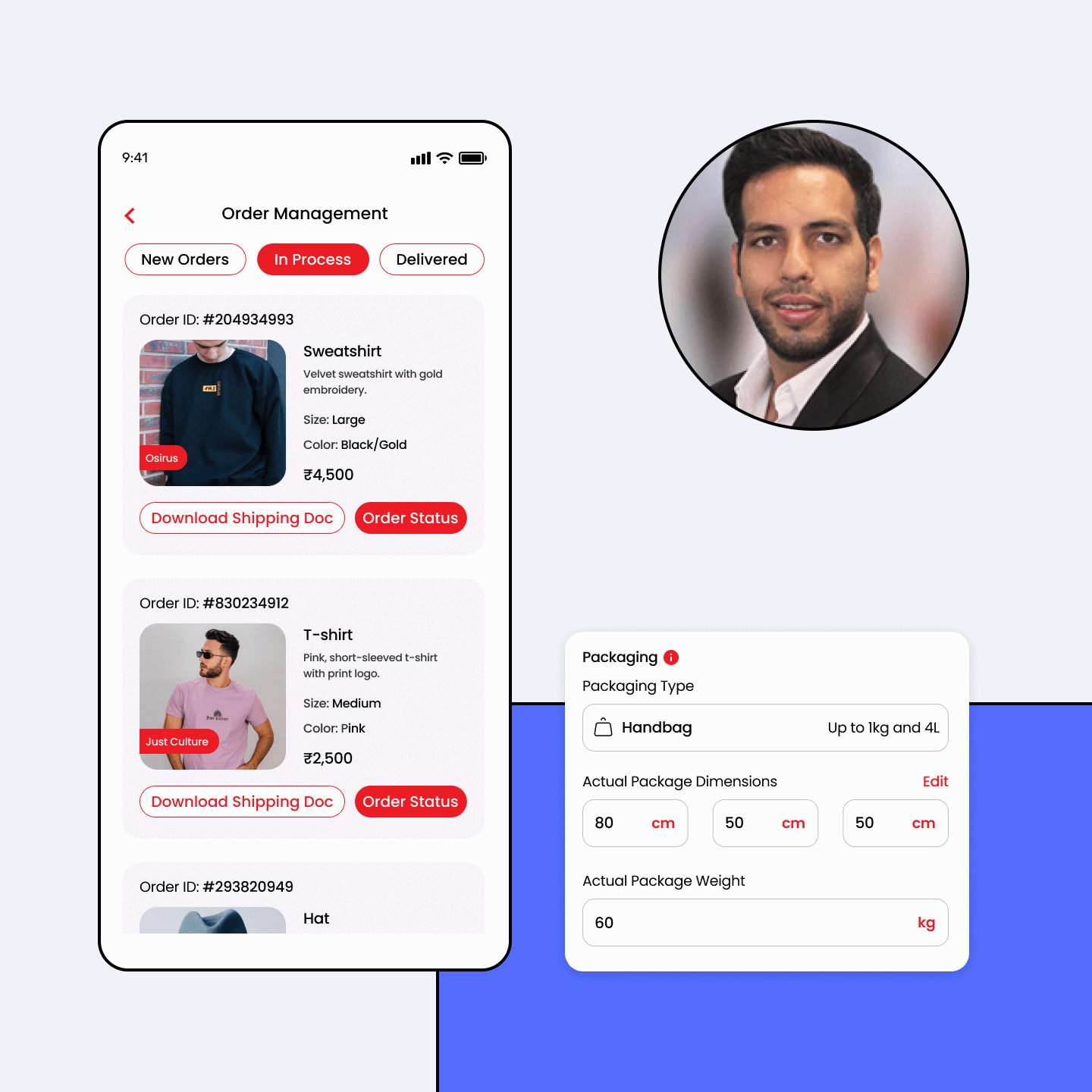 Choosing the right tech partner
To bring his idea to life, Mohit knew he needed a partner who understood the vision, not just the brief. After exploring options like hiring freelance developers and small agencies, Mohit chose Builder.ai because he knew that bringing a product to market is a team effort. "It's very important to have a company alongside me who can understand this huge idea."

Despite being well-versed in project management, Mohit knew he needed a tech partner he could trust to be direct and transparent at all times. "l don't feel I need any technical knowledge when I'm talking to Builder.ai. They have a good upfront way of working. They talk to me in a jargon-free manner."
Improving the way brands sell and shoppers buy
Early feedback for FashTechi among boutique brands has been positive. "People are really excited about this. Right now, only the established luxury brands can afford the augmented and immersive fashion experiences offered by apps like Snapchat."
FashTechi is set to change the way the next generation of fashion brands connect with their customers as well as the way shoppers find their new favorite outfits.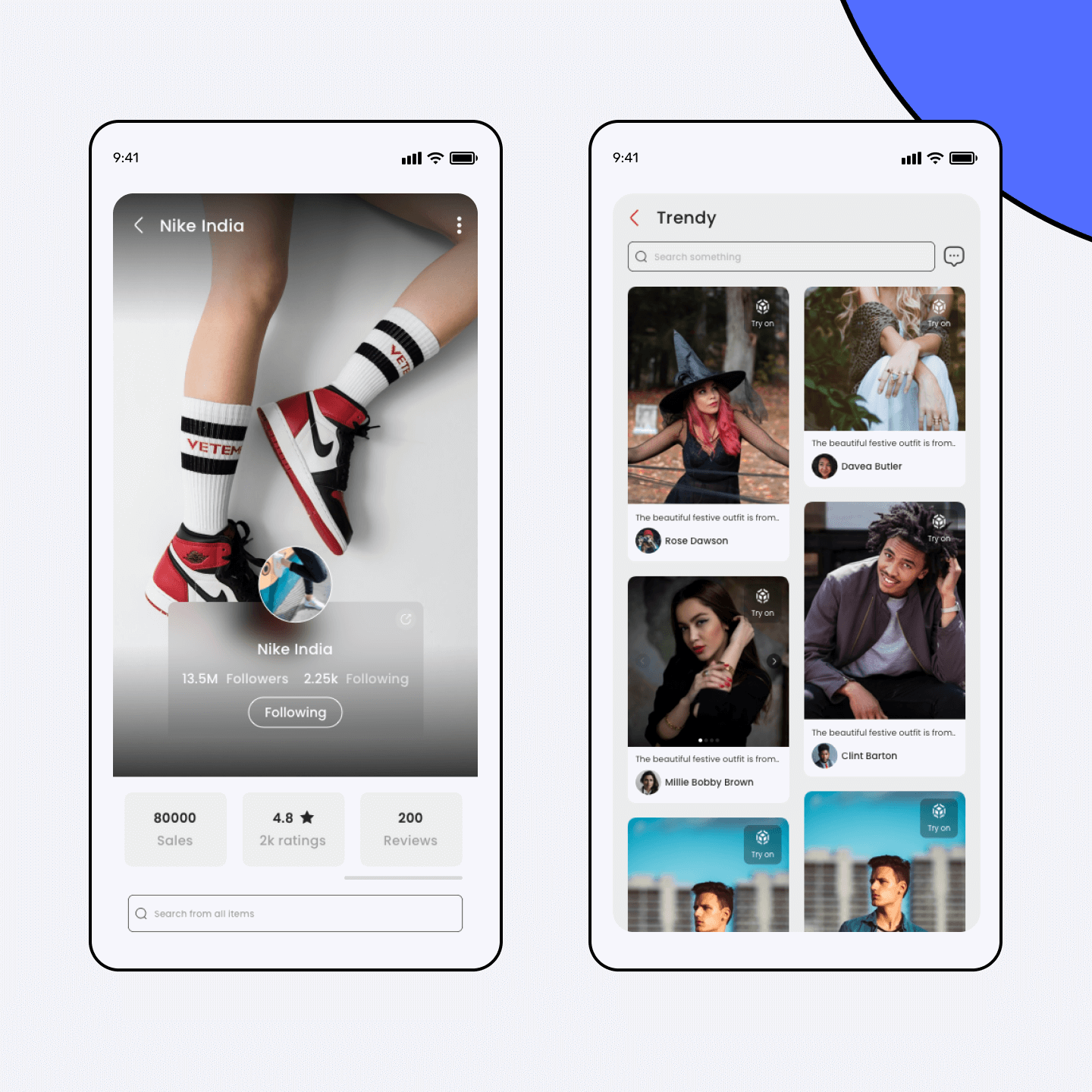 Some of the features used
Catalogue
Create and manage a list of products or services users can view and navigate through. This may include descriptions, pricing, images and other details about each item. Helpful when users are browsing by making comparison easier.

Post creation
Users can create and publish content. They can customise the format and style of their posts and attach media. An essential tool for users to share their thoughts, ideas and stories with others.
Order creation
This feature allows users to select items and create a final list before placing the order. This includes price/tax calculation, product selection etc.

Recommendation Engine
Recommends visually similar items to a user browsing. Acts as a guide towards other items in the catalogue/inventory that may be similar colour, size or style.

Order Detail View
Displays a summary of order details. Choose elements such as customer ID, order status, shipment status, product name, size, price.

Reviews
Users can write reviews and add star ratings for items listed in the product. Other users can read the reviews and see average ratings for each item, helping them make more informed decisions.
Product description
Give more ways to inform potential customers about the product's qualities, uses and advantages over similar products in the market using this feature.
Pepsi Case Study - Builder.ai®
We created a B2B ecommerce app for Pepsi at a fraction of the cost. Automating the order process and enabling their resellers to order online. Read the full case study here.
Software as easy as ordering pizza