Our workplaces are becoming increasingly digital. As such, being digitally skilled is no longer a "nice-to-have", but rather a sought-after necessity. Vacancies in tech jobs in the UK have skyrocketed in the past few years and will continue on this trend if the digital skills gap continues to widen.
What is the digital skills gap?
The digital skills gap refers to the gap between the digital skills that employers are seeking, versus the skills that candidates currently have. In the UK, the digital skills gap is a top-of-mind issue, given that nearly 82% of all jobs list digital skills as a requirement.
Why you need to close your digital skills gap
Closing the digital skills gap in your own firm is crucial for empowering your employees, attracting top talent, and staying ahead of the competition. While 92% of businesses think that basic digital skills are important for their employees to have, almost 88% of UK businesses were deficient in at least one area. Not to mention, employers facing skills shortages experience more problems such as difficulties meeting customer service objectives, increased workload for other staff, increased operational costs, and lost business to competitors. While bridging the gap within your own organisation can seem like a daunting task, it's important to remember that it doesn't have to be a complete exercise. Taking small steps to undertake even a partial digital transformation (for example, implementing a digital business strategy) can be your first step towards closing the gap.
How to start closing the digital skills gap in your business
1. Keep up to date with the latest digital trends
The first step to closing the skills gap in your own business is to look to the latest digital trends. This will clue you in on which digital skills will be necessary for your business to thrive, which will inform any hiring decisions that need to be made and what skills you'll need to prioritise. According to a survey conducted by Remote, some of the key in-demand digital skills include social media, digital marketing, software development, and programming, web, and app development.
2. Measure your business' current digital skillset
Next, take stock of the current digital skills your organisation possesses. Identify any digital strengths or weaknesses and decide where it's necessary to hire new team members or train existing employees.
3. Address your skills gap as an ongoing issue
Technology is constantly changing, therefore the digital skills that will become necessary 6 months from now will differ from the ones today. Previously, being skilled in Microsoft Office was enough to get hired - but nowadays it's not uncommon for job listings to ask that candidates are skilled in more complex digital tools like WordPress or Adobe Suite. This is why it's important to stay informed of emerging digital trends so that your organisation can take a proactive approach and adapt to any changes.
4. Upskill your workforce
Both participation in IT subjects at GCSE and the implementation of digital skills training within companies has declined in the UK for the past couple of years, potentially contributing to the digital skills gap and leaving the problem in the hands of individual companies. Rather than replacing talent, you should invest in your existing workforce by providing training for digital skills. If you have some employees who are particularly skilled in a certain digital area, take that as an opportunity for them to train other team members who may not be as well-versed. This is a better alternative to re-hiring for these skills, as you can build upon existing skills for employees who already have insight into your business's pain points and operations. Investing in digital upskilling for your organisation will also make you more attractive to new talent, as 70% of young people say they want an employer who invests in their digital skills.
5. Hire new digital talent
After identifying the gaps in your current workforce and upskilling where possible, there's still the chance that you'll need to hire new talent. Try to be as forward-thinking as possible when hiring new talent, and consider which skills could be utilised by your organisation in the future.
6. Partner with a vCIO
The ongoing digital skills shortage means that sourcing in-house talent is extremely difficult and costly. With so many companies seeking out talent equipped with digital skills, the market is very competitive. Consider partnering with external contractors or businesses (sometimes referred to as vCIOs) that can advise or guide a portion of your digital strategy.
7. Migrate to new digital tools
Part of closing the digital skills gap is considering which new digital tools to adapt that will add value to your business. If you're stuck using legacy platforms or outdated tools, your company will suffer. Consider which tools will help you maximise time and improve efficiency, of which there are thousands available. From project management tools to cloud storage and content management systems - it's all about finding the right one for your business. If you need a complex tool or something that will combine elements of platforms you've previously used, you might consider creating your own app that is completely tailored to your organisation. This can be done through the use of SaaS platforms, which allow you to access your tool at any time, provided you have WiFi.
8. Partner with external developer support
If your custom tool needs a little more oversight or expert advice, it's possible to partner with external developers in order to get your solution built. Although external developers can be pricey and time consuming, you'll be able to take a backseat and let the experts do their work.
Close your digital skills gap easily with Builder.ai
Technology is advancing faster than ever, and the amount of people equipped with the right digital skills is sparse. In order to address this issue, companies need to stay on top of the digital trends that will impact their industry, invest in training opportunities for their employees, and migrate to new digital platforms.
When adopting new technologies, you may realise that you need something highly customised and built with speed. With Builder.ai, you have the chance to create on-demand, tailor-made software solutions at a greater speed and with more flexibility than going through SaaS platforms or external developers. Accelerate the digital transformation of your business and close the digital skills gap at your organisation by booking a demo with Builder.ai today.
Need more careers insight? Join the Builder.ai community
Alexandra Harper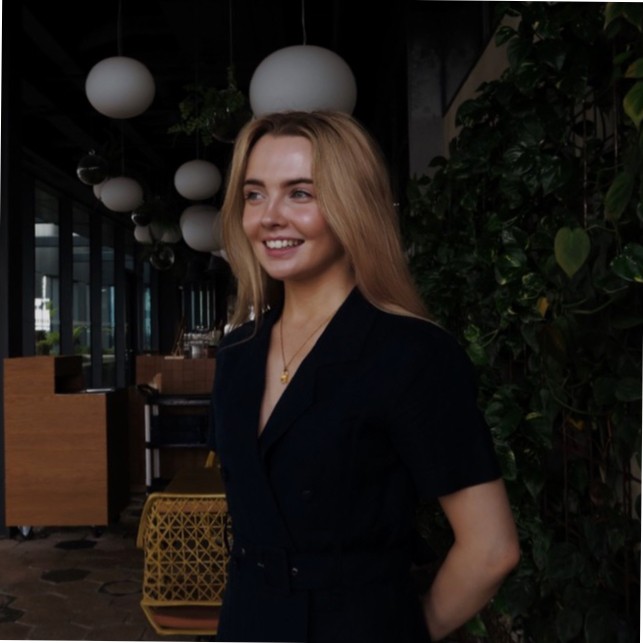 Content Lead at Builder.ai
Alexandra is the Content Lead at Builder.ai. With 4+ years of experience across B2B tech marketing and SaaS solutions, Alexandra specialises in creating accessible AI and Machine Learning content for enterprise. She has a BA in English Literature and Creative Writing from Royal Holloway, University of London.