Have you ever had an extraordinary idea that you wish to bring to life? A levitating desk lamp or perhaps a jacket with a built-in heater? But, let's guess – you are reluctant to build it because you fear that you don't have the money, time, or technical knowledge necessary to make it happen? And so, you're just going to sit there while someone else builds the same idea 10 years later and makes a fortune from it.Then, of course, no one will believe you when you say that you were the first to have had that awesome idea almost a decade ago. Because an idea is only as good as its execution, and you are letting that idea sit there like it's a phantom ache that'll pass and cease to bother you one day.
Big mistake! Here's what you should be doing instead – take that leap of faith, but in a calculated, time-and-money efficient manner.So, if you've wanted to build an app or create software that is path-breaking, but feel anxious and uncertain, then now is the time to take up a challenge. Naturally you're wondering – how? Try Builder.ai! With Builder.ai, it's easy to build software that's not expensive or complicated. Use Builder Studio to design your idea (no matter how small), and our human-assisted AI manages the process. Now, let that thought sit for two minutes and then follow us as we dive into the 5 reasons you should spec out your app using Builder.ai.
#1 With Builder.ai, you don't need profound technical know how to bring your dreams to life.
When you get a spec call with our Customer Product Experts (CPEs), we understand your vision and end goals, and help you convert your ideas into a viable product. As a non-tech person, you might think of 1 main feature for your app, for example – messaging. But only a Customer Product Expert (or CPE for short) might be able to tell you about the 5 inter-dependent features that will help your product achieve the main goal in an optimum way.
#2 Our CPEs give you a clear estimation of cost and time.
Our CPEs are essentially the project manager to your ever evolving software development to-do list. With Builder, we give you an added technical perspective to your idea and map out how you can build, run and scale your dream. Build an app with Builder Studio. Run it with Builder Cloud that brings you the best in class cloud management without any of the risks of overages at the best possible price. Lastly, scale and protect your idea long-term with Studio One. Software goes out of date faster than most things in your business. Now you have a solution to make sure it's always alive and kicking.
#3 We won't let anything stop you, not even a limited budget.
If you want to create an app, but have a restricted budget, then Builder helps you divide your product into phases keeping in mind the dependency of each feature and lets you get the MVP ready well within your budget and timeline. What's more - we start with code that already exists, rather than building it from scratch. So we only charge for the code that needs to be created. Once you start your build, our human-assisted AI manages a team of over 2,000 expert software developers across the globe who are working on your project. There is little downtime, reducing costs further for you.
#4 As you will learn during a spec call with our CPEs, Builder.ai makes software development an extremely transparent journey.
As soon as your project begins with Builder.ai, you get a dashboard access that allows you to see live updates and progress. You can make adjustments at any time. You'll have a whole team to yourself to ensure that what gets delivered is exactly what you wanted.
#5 You will never have to struggle to put down a hefty advance payment.
The focus is on your dream only. Imagine writing a $5000 cheque to a company even before the project has started. What if they do a disastrous job of it? Surely, they're not going to give you your money back. Here's how we do it at Builder:We don't ask for down-payment. We let you pay weekly, based on the progress you see. Therefore, if your project is finished sooner than promised, you'll end up paying less.
If it takes longer, you won't pay a penny more. That's the Builder.ai Promise. If you're unavailable to track your project and attend weekly catch-ups with our CPEs for some reason, we won't continue without you. Instead, with Builder.ai, you can simply pause the project and resume whenever you like.The power always rests in your hands. As the Founder and CEO, Sachin Dev Duggal rightly says, "We believe that everyone should be empowered to unlock their true potential in being a Builder, irrespective of what they know, what they have and what they are afraid of."
Greig Robertson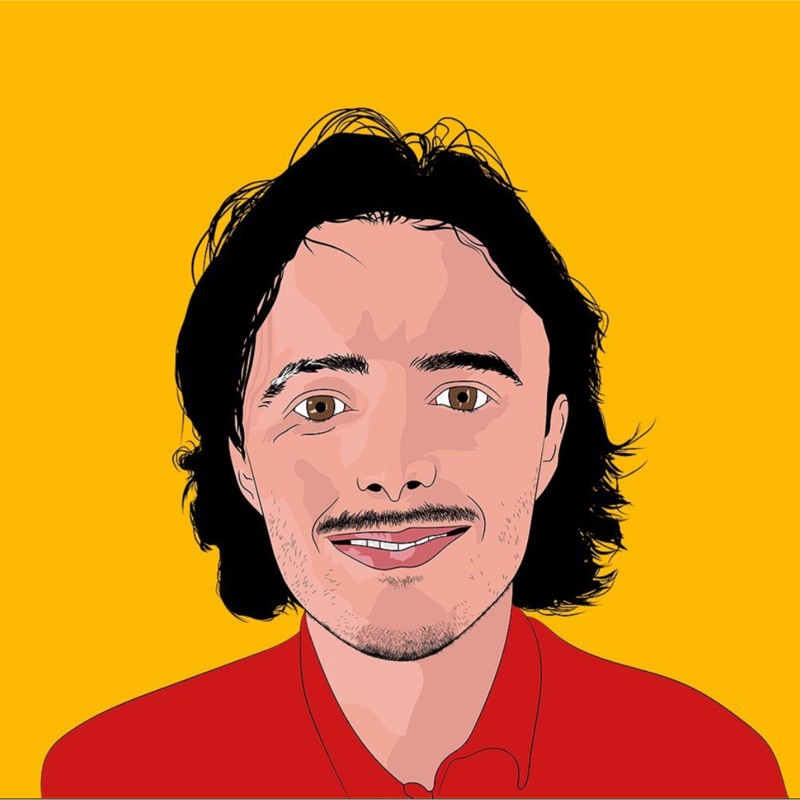 Greig is the Digital Content Lead at Builder.ai and a University of Bristol History grad. He has 5+ years' experience in B2B SaaS, creating data-driven, human-friendly content for high-growth tech startups. When Greig needs a dopamine hit, he checks Builder.ai's keyword rankings.