The days of needing to be a tech wiz or data-scientist for creating an app are over. What you do need is knowledge of what you are solving for and an understanding of how technology can bridge the gap to help making lives better (even if you can't write the actual code to make it happen). We won't trivialize the mobile app design process by saying that it will be easy to form an idea from thin air, but you can definitely think hard and come up with something creative or helpful that should strike a chord. Generally speaking, any company or project's success depends on the idea itself. Bringing an app to life is no different.
The app development process begins with brainstorming. Successful app creation either requires imagination to come up with something new or a keen eye to find solutions where others can only see the problem. As you set out to create that next big thing that gets millions of downloads on the app store, keep a notebook handy for writing down snippets - not only for remembering but also to track them. For hitting upon the one idea that will strike the right nerve, here are a few tips:
Solve real problems
Think about where there are gaps in the tools available to you. Make use of the little inconveniences in your daily routine and develop an app to solve the problem. The best app creation ideas are those that make life easy by solving the problems of actual users in a real life scenario and make things simple.
Make it fun
We all have personal goals that are easy to put on the back burner - for example, losing weight. Seems like every second person is tracking their calories or their step count to lose weight. But what happens to that data and what do people do with it? A fun user experience will get people hooked by keeping them engaged with a funny yet peppy app to keep mundane aspects like these interesting.
Appeal to the kid in us
Games are not just for kids anymore. Helping people find some relief in their busy days - especially while waiting for a train or at the airport - is a great way to build an audience. If you're making a game for mobile devices, it better be fun, snazzy, appealing and have engaging user interfaces.
Save people time
What do they say about time and money? The prospect of saving time is like music to our ears. Just think about the apps you've downloaded from the app store. Many of them help you do things more efficiently. Free up time and simplify people's lives and you will be on your way to app stardom.
Trick your friends into brainstorming
Dinner with friends is fun, but getting a bunch of them together and pitching app ideas is even more so! Think of your friends as potential app users. Chances are your friends are as smart as you are and together you'll have ideas to pick, choose and develop- it is a fun dinner party approach that might give you the initial push.
Social media is for more than just cat photos
Wondering what type of app to build? Social media is a wonderful platform for tracking trends. In fact, tracking tools like Mention and Hootsuite will let you hear certain phrases that people use often. You would get to know about a need for problem solving leading to an app idea.
App creation ideas should appeal to real users and that is the last word. Focus on the original, innovative and down to earth rather than something like trying to invent a new Facebook (Zuck didn't know what he was building at first anyway). There is something very strange about ideas – they simply can't be forced, like any art form. Amazing app creation ideas can just crop up when least expected and will surely be elusive when you need them the most. The app making process begins with the practice of picking up fresh ideas and developing them to fruition. Brainstorming ideas before you make an app is what will get you one step closer to launching your mobile app in the app store.
Need more trends insight? Join the Builder.ai community
Greig Robertson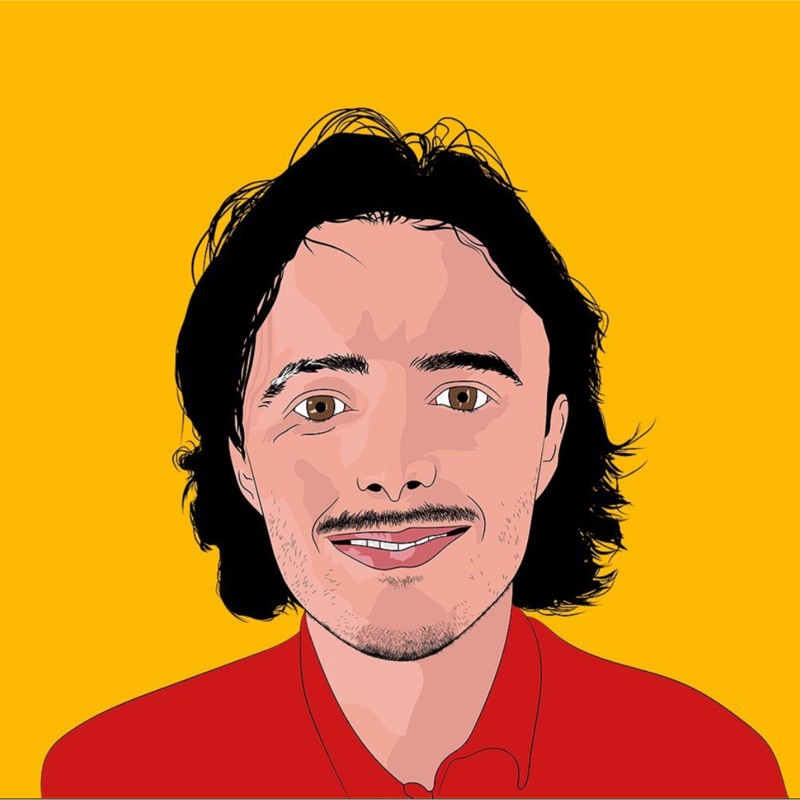 Greig is the Digital Content Lead at Builder.ai and a University of Bristol History grad. He has 5+ years' experience in B2B SaaS, creating data-driven, human-friendly content for high-growth tech startups. When Greig needs a dopamine hit, he checks Builder.ai's keyword rankings.