How can Builder.ai enable the industry that is literally powering the planet? As the development towards clean energy and renewables doubles down, we wanted to bring an opportunity for digital transformation to an industry that's both shifting towards change while also facing the everyday challenges of any large enterprise.
Here are key insights into the technical challenges the O&G industry faces today
The oil & gas market lives largely in the antiquated world of "spreadsheets" with no centralized view of the enterprise.
There's a lack of real-time business intelligence across the enterprise to effectively manage performance against business objectives.
There may not be real-time predictive intelligence to anticipate risk and improve future performance.
Internal processes are likely manual and fragmented.
The current scenario certainly begs the question: Can Builder help O&G enterprises through technical help to transform their current status quo? Can custom software for oil and gas industry transform their future? We believe so.
Here are the 6 ways in which digitalization can change the landscape of the industry
Through better data. O&G companies are drowning in data and need a way to organize data, control and authenticate information. Custom software development alongside effective data (read: cloud) management has an enormous potential to reduce the risk of fraud, error and invalid transactions in energy trading.
Increasing efficiency. Digital transformation enables enterprises to make financial transactions more efficient, facilitate regulatory reporting requirements and enables interoperability.
Ultimately, achieving significant changes. Custom software for oil and gas companies wouldn't require enterprises to uproot their current operations completely. Instead, organizations get to improve their functional capabilities and move to a new software environment--step by step.
The opportunity to automate. A digital transformation will unlock significant cost savings and efficiency for the wider process automation industry.
Better planning and forecasting. Planning will no longer be fragmented. Entire projects from exploration and development to production and marketing would be in one unified data repository--to which all stakeholders have access to and can update in real-time. Centralized systems enable unified design of the entire project down to the level of gauging temperatures, fluid levels, dimensions of pipes which would translate to fewer delays and cost over-runs.
Enhanced procurement. Procurement will no longer entail ordering supplies based on "guesswork". Post transformation, supplies are ordered based on real-time project requirements.
Let's get a bit more specific. Here's how Builder can help you
We have a unique application development approach which is based on our comprehensive library of core application IP templates of digital transformation for O&G.
Our strategic relationships with over 2,000 technical resources can add customized functionality and scale you require at a strictly not-to-exceed fixed price.
Our clients have real-time visibility into every aspect of their application development.
The end result? Applications that are delivered at a fraction of the time and cost.
Let Builder demonstrate how you can digitally transform your enterprise with the help of custom software development--from planning, design and engineering to procurement, operations and marketing. Schedule a demo with us today and watch the magic unfold.
Katherine Fotinos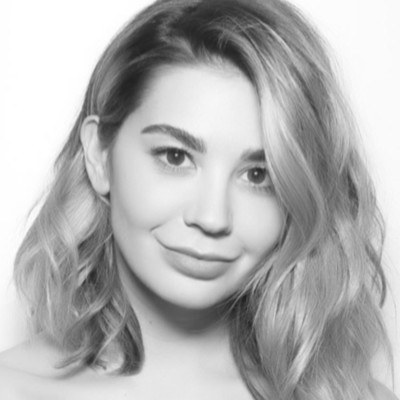 Technical Content Writer at Builder.ai
Katherine loves to write about technology and business operations.