At Builder Cloud, we aim for a helpful, informative experiences every time you manage your cloud using our platform. Beyond this, we aim to keep our audience up to date on ways to best manage their cloud. As in technology, there are so many considerations when best managing your cloud. But what should you do first? What's most important? Do you want to best manage your data? Read on.Builders, today let's continue our conversation around data management best practices using AWS & Google Cloud. What are ways to best shift data to the cloud? We've collected somereal-life ideas from cloud managers to start off the next part of this conversation.
Consideration #1: Ensuring you manage costs with tools and analytics
As you shift data to the cloud, you may lose sight of one mission-critical item—cost. Where your spend is going and how it's scaling doesn't have to be left to guesswork. Analytics tools can give you access to the report templates and KPIs you need to understand your infrastructure usage in real-time.
You can work, too, with vendors who purchase forward capacity from partners such as AWS or Google Cloud (like Builder Cloud), so that you can ensure you get the right capacity at the right time. You can also look for feature sets that allow you to create budgets and spending limits (by department if possible), so that you can keep track of every last penny.
Consideration #2: Consistently managing your hybrid cloud in detail
This would seem to be self-evident, but you would be surprised by how many do not dial into the who and what of workloads when managing a hybrid cloud. Have you prioritized workloads based on their relevance to your company's business plan?
Who is responsible for a workload in-house? In other words, who do you contact if things get dicey? You also need to consider workflow, considering whether applications run daily, weekly, rarely, etc. Remember, too, you never need to stick with the status quo. If a legacy decision has a workload running on the public cloud and you think private is more viable, suggest the change. Effective management means effective adjustment to IRL factors.
Consideration #3: Ensure you've expanded your team virtually
Cloud data management is often limited by how many of the employees at your company have the experience necessary to help out correctly and effectively (luckily with Builder Cloud, you get access to our extensive Capacity Partner network of over 2,000 technical resources).
At all but the largest enterprises, you may find your bench a bit, well, shallow. This shouldn't limit your endeavors, however. Working with the right cloud service provider can allow you to access the skill-set and knowledge you need without building out your in-house team.

Have you taken these considerations into account? Ready to jump onto the cloud or maybe you'd like to swtich to Builder Cloud from another provider? We'd love to talk, Builders. Click here to find more information about Builder Cloud.
Not following us on social media yet? Do it today! Find us at Facebook, Twitter, LinkedIn, YouTube and Instagram. Join the #BuilderGeneration there.
Katherine Fotinos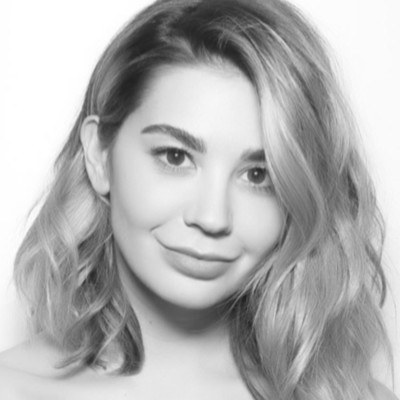 Technical Content Writer at Builder.ai
Katherine loves to write about technology and business operations.