Low-code is a development approach that relies on automation and abstraction to simplify the software creation process. Sounds like a dream, right? While it certainly can be in some situations, certain low-code platforms fail to deliver on their promises and end up causing issues rather than resolving them.
From needing additional, out-of-platform developer support, to a limit on customisation that makes it harder to meet user expectations, and raising cybersecurity concerns, there are a lot of ways a low-code platform can let you down.
But that doesn't mean you should avoid using low-code platforms altogether. There are limitations to insufficient and traditional low-code platforms as they come with the cost of the customization available with traditional programming.
However, there is also a new generation of low-code platforms that are making it possible to overcome these challenges. In this article, we will explore the common limitations of traditional low-code platforms and how modern low-code platforms can avoid these issues.
Is your low-code platform overpromising and under delivering?
Gartner reports that the worldwide market for low-code development technologies will grow to a total of $26.9 billion in 2023, an increase of 19.6% from 2022. There has been a rapid increase in the number of businesses using low-code platforms to support their development teams.
Despite the rapid rise in low-code platform usage, physical IT teams still have to step in too often. By understanding where the common issues are with low-code platforms, business and IT leaders can build a clearer picture of what they need to search for in a platform provider to help them avoid these pitfalls.
So, let's look at some of the reasons these solutions aren't always hitting the target.
Low-code projects don't meet user expectations
One of the major disappointments that businesses experience on low-code projects is when the platform causes you to miss expectations.
You have started developing your project with a dream in mind. Your users and stakeholders have been painted a picture of a three-bedroom house with a garage and an infinity pool. But then your low-code platform delivers a shack without a bathroom.
This is hugely disappointing and highlights the importance of checking that a platform can truly meet your deliverables before you begin your project.
Another contributor to this problem is that some low-code platforms require training to use them effectively. If you are expecting a simple drag and drop solution but then need training to get full use of the platform it becomes easy to underdeliver on your project as you can't make full use of the tool.
Your developers spend too much time coding
Another common issue with low-code solutions is that they end up requiring developers to leave the platform and revert to full-code development environments to make enhancements.
Any low code platform that requires you to do this is one that will consistently underdeliver. This entirely defeats the purpose of low-code, as many low-code platforms promise that a full app can be developed within the platform. If you are then having to leave the platform to make additional customizations, this not only costs time and resources but can also bring with it additional security concerns.
One reviewer of a low-code app development platform Filemaker wrote, "Filemaker generally requires the help of a consultant or developer if you want it to reach its potential."
Before committing to a low code platform you need to understand what the process is for adding additional customizations and whether everything you want to create can be done in-platform.
Do low-code platforms have security limitations?
We have briefly touched on how leaving the platform to add additional customisations can create security problems. But there are some other ways that certain low code platforms can give your cybersecurity team a headache.
Any low-code platform that needs access to multiple integrations will raise your security risks.
Any low-code platform that requires opening too many ports and full-access integrations will raise your security risks.
Any integrations requiring a high level of access to a large set of critical enterprise systems can undermine your traditional security.
Secure implementations and integrations of low-code platforms require your business to have visibility, threat detection, contextual mitigations, security policies, and enforcement guardrails.
A low code platform should come with built-in governance and security and that restricts the ability of your business users to create code that is unsafe and thereby limit the security concerns in your code.
In addition, your IT team should be able to have oversight and knowledge of what is being created.
Builder.ai is an AI-powered solution that can complete everything in-platform and can deliver customisations as it has a network of developers that add customisation to apps.
Overcome the limitation of low code platforms with Builder.ai
Ready to kick that low code platform to the curb? Compare the benefits of using Builder.ai vs. a low-code platform and discover how Builder.ai gives you the ability to own the code, access to developer support, a library of reusable features, and guaranteed security through AWS cloud so that you can rest easy knowing your app is safe.
Want to start your app project with us?
Book a demo
Speak with one of our product experts today.
By proceeding you agree to Builder.ai's privacy policy and terms and conditions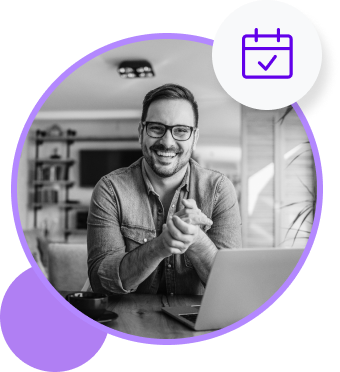 Alexandra Harper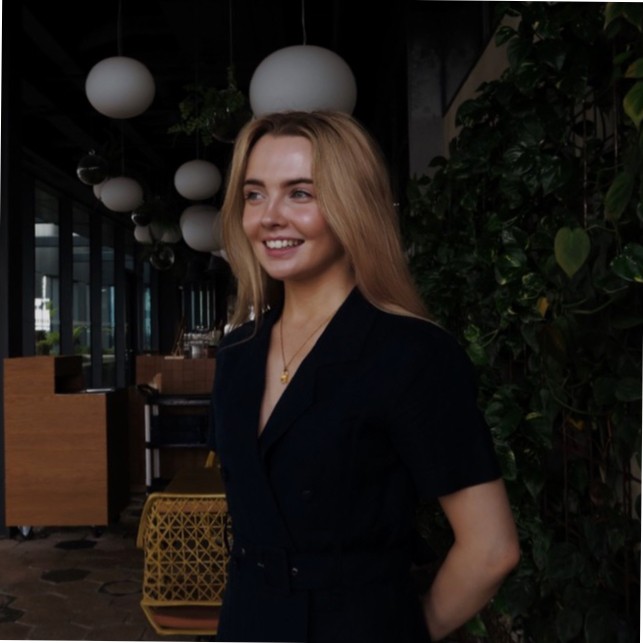 Content Lead at Builder.ai
Alexandra is the Content Lead at Builder.ai. With 4+ years of experience across B2B tech marketing and SaaS solutions, Alexandra specialises in creating accessible AI and Machine Learning content for enterprise. She has a BA in English Literature and Creative Writing from Royal Holloway, University of London.