The energy sector faces two critical challenges:
Meeting rising energy demand and reducing carbon emissions.
And renewable energy's intermittency, market volatility and evolving regulations create complexity for energy stakeholders.
Integrated software solutions provide essential answers to these challenges.
They optimise renewable energy production, enable smart grid management and support data-driven decisions. Plus, they also ensure regulatory compliance and enhance transparency while facilitating real-time trading and risk management.
These solutions are key players in shaping a sustainable energy future amidst growing investments in clean energy.
In this blog post, we'll delve deeper into how integrated software solutions play a role to drive the energy markets. Let's begin!👇
The energy transition and market dynamics
The energy sector is at a crossroads. The need to reduce greenhouse gas emissions, mitigate climate change and transition towards renewable energy sources has never been more critical.
In fact, according to the 2023 World Energy Investment report by the IEA, the global energy sector is set to witness significant investments, with an estimated total of approximately USD 2.8 trillion in 2023. Over USD 1.7 trillion will be allocated to clean energy initiatives.
Governments, corporations and individuals worldwide are increasingly committed to embracing sustainable energy alternatives. This transition brings both challenges and opportunities to energy markets.
One of the key challenges is integrating renewable energy sources into the existing energy infrastructure.
Renewable energy, such as wind and solar power, is inherently variable, making it more complex to predict and manage than traditional fossil fuel-based sources.
This variability has profound implications for energy markets, where supply and demand must be carefully balanced in real-time.
The role of integrated software solutions
Integrated software solutions have emerged as a crucial enabler of a smooth energy transition and technological revolution in the oil and energy markets.
These solutions offer a range of functionalities that address the unique challenges posed by renewable energy integration. Let's explore some of the key aspects of their role:
1 - Real-time data analytics
Integrated software solutions enable real-time data collection and analysis. This capability is vital for grid operators and energy traders who must make split-second decisions to ensure grid stability.
With accurate data at their fingertips, operators can better forecast energy supply and demand, anticipate fluctuations in renewable generation and optimise energy trading strategies.
2 - Market communication
Efficient communication is essential in energy markets.
Integrated software solutions facilitate seamless communication among market participants, including power generators, grid operators and market regulators.
This communication is vital for coordinating the delivery of electricity, managing congestion on the grid and ensuring that renewable energy sources are effectively integrated into the market.
3 - Forecasting and predictive analytics
Predicting renewable energy generation is challenging due to its variability.
Integrated software solutions use advanced forecasting models and predictive analytics to provide accurate predictions of renewable energy output.
These forecasts allow grid operators to plan for periods of high renewable generation and make adjustments to balance supply and demand effectively.
4 - Optimisation and automation
Automation is a key driver of efficiency in energy markets.
Integrated software solutions can automate various tasks, such as energy trading, asset optimization and grid management.
This automation reduces the risk of human error and allows energy market participants to operate more efficiently.
5 - Decentralisation and distributed energy resources
The rise of distributed energy resources, including solar panels and battery storage, is decentralising energy production.
This shift is made possible through digital control systems that manage and balance energy generation and consumption at a local level.
6 - Energy trading platforms
Technology driven energy trading platforms are emerging to facilitate efficient trading of energy commodities.
These platforms enable real-time trading, automate settlements and provide transparency in pricing.
Want to start your app project with us?
Book a demo
Speak with one of our product experts today.
By proceeding you agree to Builder.ai's privacy policy and terms and conditions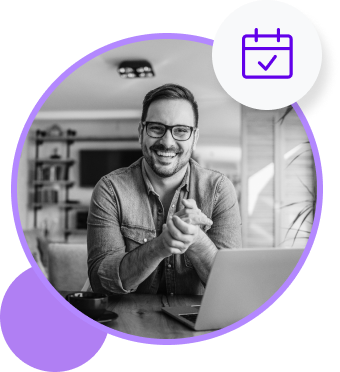 Case studies of integrated software solutions in the energy sector
Let's take a closer look at some real-world examples of how integrated software solutions are driving success in energy markets, while the technology revolutionises the oil and energy sectors:
1 - Hitachi Energy: Renewable energy integration in RTO/ISO markets
Hitachi Energy, a global leader in energy technology, has recognised the importance of energy trading and market communication software solutions in renewable energy integration.
In their recent blog post, they highlight the significance of these solutions in ensuring the reliable and efficient operation of energy markets.
2 - GE Digital: The future of energy
GE Digital, a pioneer in industrial digital transformation, has been at the forefront of developing integrated software solutions for the energy sector.
In their vision of the Future of Energy, they emphasise the role of digital technologies in reshaping the energy landscape and enabling the transition to cleaner, more sustainable energy sources.
3. International Energy Agency (IEA): Digitalisation and energy
The International Energy Agency (IEA) recognizes the transformative potential of digitalisation in the energy sector.
In their report on digitalisation and energy, they explore how digital technologies, including integrated software solutions, can enhance energy efficiency, reduce emissions and accelerate the adoption of renewable energy.
The only way is up!
The integration of renewable energy sources in RTO/ISO markets is not just a technological challenge but also a market and communication challenge.
Integrated software solutions are the linchpin that enables seamless coordination, real-time decision-making and efficient energy trading, ultimately driving the success of the energy transition.
Simultaneously, the technology revolution in the oil and energy markets is reshaping how traditional energy sources are produced, managed and optimised.
As we move forward into the future of energy, it's clear that those who embrace integrated software solutions and leverage technology advancements will be better positioned to thrive in the evolving energy market, contribute to a cleaner environment and drive the success of the energy transition and the technology revolution.
Navigating the technology revolution with Builder.ai
As the energy transition gathers momentum and the technology revolution in oil and energy markets accelerates, energy market participants face critical choices.
They must embrace digitalisation, invest in integrated software solutions and adapt to the evolving landscape to remain competitive and effectively manage the challenges of integrating renewable energy sources.
In a report by McKinsey & Company, the big choices for the oil and gas industry in navigating the energy transition are outlined. This report underscores the importance of adopting digital technologies and integrated software solutions as part of a broader strategy to decarbonise and adapt to changing market dynamics.
At Builder.ai, we can help you excel in the following areas:
Energy trading and scheduling software
Energy Trading and Risk Management (ETRM) software
Geographical Information System (GIS) for energy
Digitise & transform workflows
Personalise engagement to drive value
👉If these excite you, check out enterprise software development by Builder.ai and get a custom RCM software today!👈
Want to start your app project with us?
Book a demo
Speak with one of our product experts today.
By proceeding you agree to Builder.ai's privacy policy and terms and conditions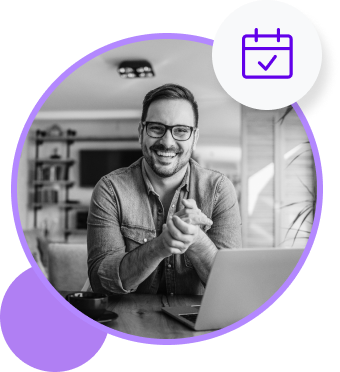 Rohit Verma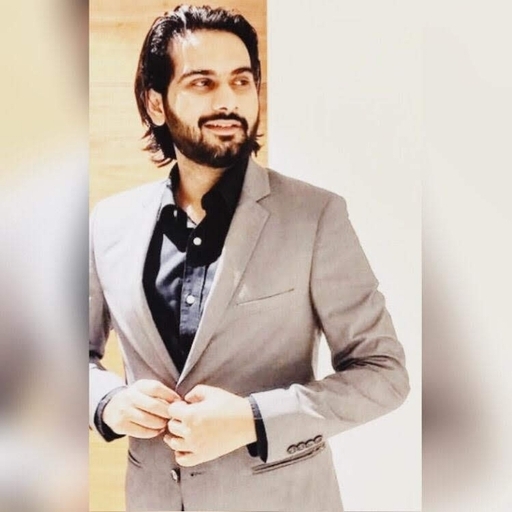 Senior Manager of Enterprise Marketing at Builder.ai
Rohit is the Senior Manager of Enterprise Marketing at Builder.ai. He comes with over 8 years of experience managing multiple B2B & B2C brands, across multiple geographies. Rohit is an expert on solution building for enterprises in big industries.