For Senior Technical Recruiter Bobby Guarisco, building an engineering team that can meet the rigorous demands of the startup world largely comes down to the soft skills. Sure, Builder loves a tech savant as much as the next startup, but at the end of the day, superior coding skills won't make up for a lack of creativity, passion or flexibility.
But competing for the best and brightest tech talent in LAis a whole other challenge. For that, Guarisco focuses on what makes Builder different: the opportunity to pursue new ideas, grow and make a tangible impact with your work.
What are the most important factors to consider when building a great software engineering team?
Technical expertise is obviously a key consideration when I'm selecting potential candidates for our software engineering team; their experience needs to fit the needs of the company and the qualifications necessary for success. But beyond an impressive resume, character also plays a large factor in the hiring process.
At Builder, we don't just want brilliant minds, we want passionate and excited ones, too. This is incredibly important in a startup environment like ours where we're working to redefine the software development industry. It's not something that happens overnight, so it's critical that you create a team that is willing to look at things differently, be flexible when it comes to finding solutions and empower one another along the way. This type of enthusiasm cannot be taught in a course or handbook, but it's what sets some candidates apart from the rest.

What challenges have you faced as you've scaled your software engineering team, and how did you overcome them?
As a startup, it can be a challenge not to be overshadowed by the big names, and that's why communicating Builder's story and vision to the candidate is so important.
When I connect with potential talent or identify a good match for the team, I don't just send them the job description and call it a day. Instead, I make sure to have an authentic, informative conversation not only about the role at hand, but about our company and the family that they'd be a part of. It's important that they understand and resonate with the exciting potential of Builder and of working within a team that truly has the opportunity to make an impact in a demanding industry. It's an environment that empowers new ideas, supports growth and sees hard work manifest into something measurable. That's what makes being part of the software engineering team at Builder different.
Team Builder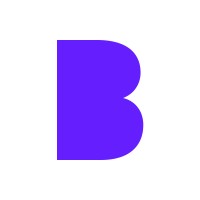 Editorial Team at Builder.ai
Stories published by the editorial team at Builder.ai.