When the coronavirus pandemic forced retail businesses to shut their stores indefinitely, many retailers found themselves without sales or revenue overnight. The economic crash in 2020 was proof that a majority of retail businesses were inflexible to make a sudden shift to digital commerce. It has also shown that inadequate data on customer behaviors and product availability rendered many companies unable to meet demand. Remember when the world ran out of toilet papers?
The pandemic-led change in customer preferences is here to stay. Once retailers come to terms with the fact, they would also realise that now is the perfect opportunity to innovate, to become more versatile in terms of channel diversity, and to improve business resilience to unforeseen adversities. In fact, Capgemini Research Institute's report 'The consumer and COVID-19: Global consumer sentiment research in the consumer products and retail industry' found that 40% of consumers think they will have high levels of interaction with online retail channels in the coming 6-9 months, compared with an average of 30% before COVID-19.
What is DTC anyway?
Direct-to-consumer (DTC) selling – that enables retailer business owners to build, market, and sell their products and services themselves – is the only way to reach consumers and maintain revenues today. In the last year alone, direct selling channels, both e-commerce and social commerce, have exploded in locked-down countries where they enable enterprises to interact directly with their final customers, rather than work with third parties. Direct-to-consumer distribution provides some significant advantages in the highly competitive world of online retail.
The direct production, marketing and distribution of products enables efficient cost reduction and direct interaction with customers. L'Oréal says its online sales have increased by 52% over the last year, to reach 16% of its total sales, while DTC accounts for 32% of Nike's total sales.
The entire consumer journey is owned by the brand. The brand can then trade in such a way that products, processes, and communication are optimised precisely for the customer. At the end of October, Puma announced that direct e-commerce sales to consumers grew by more than 60%, significantly contributing to the increase in sales in the third quarter of 2020.
Personal relationships can be better established, therefore improving the overall customer experience.
What does a DTC strategy look like?
The implementation of direct-to-customer constitutes a significant change of paradigm for retailers who've been apprehensive of digital transformation and consequently, triggers a lot of questions in the following areas:
Management of existing physical distribution networks:
A unique asset to a personalized and territorialized customer relationship – stores remain one of the key pillars of the brand image. The physical network therefore constitutes one of the main assets of the omnichannel experience, to serve customer needs: For example in-store pick up of orders (drive to store), or management of returns in store.

Handling of third parties (multi-brand wholesalers, licensed stores):
Just like physical stores, this network represents a geographical asset for companies, providing advantages for final customers (order pickup, returns). It is essential to offer third parties a new alliance so that they don't feel left out and in competition with this new channel, especially since they contribute to a big part of the current business. Services such as training, B2B service (drop-shipping, event management), and limited editions can help sustain and foster the relationship. Want a prepackaged app

Omnichannel experience:
The whole customer experience must be re-evaluated, leveraging the data collected from the customer journey. New standards can be introduced: customer knowledge and recognition no matter the channel, product personalization (embossing, packaging), multiple payment methods (PayPal, wire transfer, AliPay), adapted delivery means (tight slots in a short time horizon, white-glove delivery for premium brands), and access to exceptional experiences for VIP customers (a members' club). Here's a little help for those going digital for the first time.

Supply chain management:
The demand forecast and securitization of distribution channels in an agile way are key to succeeding in managing stocks and meeting customer needs. The logistics scheme must be anticipated from the very beginning of DTC, by leveraging existing assets: International or regional platforms, new distribution scenarios and capabilities (last-mile partners, spot delivery), and handling of multi-brand delivery. Additionally, sustainability should be kept in mind, as customers are increasingly rewarding sustainable initiatives such as carbon compensation and electric transport.

Evolving the organization:
New skills are required to make this new selling channel work. But as well as specific skills for individuals, the organization as a whole needs to be reinvigorated to support this B2C model, for example with dedicated customer service, and incentives for the workforce on digital sales.

Should retailers go direct?
Despite how daunting the move may seem, the direct-to-consumer approach has benefited retail brands during COVId and will continue to after, for the following reasons:
Better Understanding of the Customer
In traditional retail, consumer data is often collected and protected by the retailers and distributors. Traditional brands haven't had the need for consumer behavior data in the past. But with the shift to DTC, that data has become a necessity for learning the customer and creating the right experience. Direct selling in digital channels creates opportunities to measure every aspect of the user journey. Digital channels especially provide invaluable data about consumer attitudes and shopping habits, and that data is easy for companies to access directly. Once companies build their own audiences, they can create engaging experiences that encourage consumers to maintain a relationship with the company.

2. Create a Better Customer Experience
In the age of D2C, brands need to make the customer experience as seamless as possible because consumers are in charge and, if they encounter friction, they will shop elsewhere. Consumer behavior, attitudes and expectations are driving business decisions more than ever before because of the rise of mobile, social and cloud technologies. Customers are demanding a seamless experience across all channels and devices. The companies that deliver those experiences are the ones making the sales.
Companies that sell directly to consumers are better positioned to meet these demands because they can control the customer experience. In traditional retails sales, the manufacturer is responsible for the product end of the experience, but loses control over the front-end experience once products hit retail shelves. By selling directly to consumers, companies can create the customer journey as they envision it should be. To create these experiences, companies have to know and understand their customers, which is why data collection and analysis has become so important to businesses that didn't traditionally have access to detailed consumer data. And digital media monitoring is providing a lot of that data.

3. Build Brand Relationships with Consumers
Selling is as much about the relationship as it is about the product. Direct-to-consumer sales allow companies to control their brand story to build better relationships with their customers. When companies sell through resellers, they lose the opportunity to tell their stories and bond with customers. By owning these customer relationships, companies can deliver a more targeted value proposition.
When a company controls its narrative and messaging, it can personalize the relationship with the consumer. The direct connection that is established between the customer and the company helps create trust and familiarity that isn't possible when customers buy products from retailers.
The takeaway
Today, consumers want more — more access, more personalized content, more products, more customer service. As a retailer, it is your onus to deliver on these consumer expectations. The only way to do that is to maintain control of the consumer experience from beginning to end of the sales cycle. That is why so many startups, and some legacy brands, have made the decision to own their sales channels. By selling directly to consumers, these companies are able to meet customer demands and build personal relationships with customers that help ensure future stability and longevity in a crowded industry.
What do you think?
Lakshmi Devan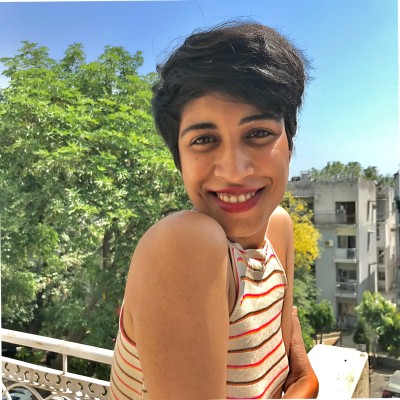 Senior Manager Content at Builder.ai
Lakshmi is a communications professional with over 6 years of experience across industries- from digital media and fashion to health and technology. She specialised in Integrated Marketing and Communications cum laude, and naturally, can work her magic best when handling public relations, marketing and editorial content and communication. Most people find her moderately introverted, conspicuously sassy, significantly energetic, and massively dog-loving.