Artificial intelligence (AI) is reshaping the world we live in, with profound implications for the software engineering industry. Gartner's groundbreaking research uncovers the transformative power of AI across the software development lifecycle. In this blog, we'll explore key findings, recommendations and strategic planning assumptions from the Gartner report. 
Let's dive in👇
The top 5 trends to look out for in the Gartner report
1 - Unleashing AI in UI/UX design
Creating exceptional digital products is an ongoing challenge for designers. However, AI is opening up new possibilities. According to Gartner's report, AI tools equipped with UI and UX design heuristics enable designers to excel at user research and design strategy. Designers can tap into a wellspring of creativity by leveraging AI-driven generative design, enhancing user experience while adhering to established design principles.
2 - Turbocharging development with AI-generated code
Coding is labour-intensive. But what if it didn't have to be this way? According to Gartner, code-generation products based on foundation models have the potential to significantly increase developer productivity. By automating repetitive coding tasks, these tools help developers to focus on more strategic aspects of software development and drive innovation.
3 - Enhancing resilience with predictive analytics
Unexpected failures in software systems frequently occur, resulting in a negative impact on users. The Gartner report emphasises how AI can help with this problem. Organisations can proactively identify and resolve issues before they impact users by leveraging predictive analytics and anomaly detection. As a result, applications are more reliable and resilient, ensuring a seamless user experience even in the face of unexpected challenges.
4 - Democratising ML with AutoML
Machine learning (ML) has transformed businesses, but developing ML models is difficult. This is where AutoML comes into play. According to Gartner's report, AutoML enables fusion teams to rapidly develop, deploy and maintain ML models, even without extensive data science knowledge. This democratisation of machine learning enables organisations to tap into its potential and extract valuable insights from their data.
5 - Super apps: building an ecosystem of possibilities
Super apps, which are all-in-one digital platforms that provide a variety of services, have grown in popularity. The true challenge, however, is in developing the business and partner ecosystems required to support such platforms. The importance of strategic partnerships and a compelling value proposition in providing users with a seamless experience across multiple services is emphasised in Gartner's report. A successful super-app necessitates careful planning and execution.
Generative design AI tools, powered by UI & UX design principles
User interface (UI) and user experience (UX) design are critical in creating intuitive and engaging digital products in today's digital landscape. These design principles serve as the foundation for AI-powered generative design tools.
Generative AI tools can automate the design process and generate innovative solutions by leveraging design heuristics, patterns and best practices. This allows designers to concentrate on user research, strategy and evaluation rather than on detailed screen design tasks.
According to Gartner, generative design AI tools will automate 70% of the design effort for new web and mobile apps by 2027, revolutionising the design landscape and enabling designers to deliver exceptional user experiences.
Code-generation-based products boost developer productivity
Developers must meet increasing demands for faster and more efficient software development. Code-generation products have emerged as an effective means of increasing developer productivity. 
Based on foundation models, these products can generate complex and extensive code suggestions, allowing developers to work more efficiently and solve problems faster. These tools can provide valuable suggestions and streamline the coding process by understanding the developer's intent through surrounding comments and code. 
According to Gartner, by 2027, 50% of enterprise software engineers will use machine learning (ML)-powered coding tools, a significant increase from the current adoption rate of less than 5%. This shift reflects a growing appreciation for the productivity benefits provided by code-generation-based products.
The challenge of creating a business and partner ecosystem in building super apps
Superapps have gained popularity as all-in-one platforms that provide a variety of services to users. But as we mentioned above, building a successful super app entails overcoming the challenge of developing a robust business and partner ecosystem. 
Superapps thrive on a diverse set of mini apps and partners who offer a variety of services to users. This necessitates attracting and engaging partners, developing monetization models, and ensuring a consistent user experience across multiple services. 
According to Gartner, by 2027, more than half of the global population will be daily active users of multiple super apps, demonstrating the enormous potential of this emerging trend. To provide a comprehensive and compelling user experience, super app developers must overcome the challenge of creating a business and partner ecosystem.
Challenges faced by software engineering leaders in planning for failures of modern software systems
When it comes to planning for failures in modern software systems, software engineering leaders face significant challenges. The complexity of these systems, which are frequently highly distributed and interconnected, makes anticipating and addressing potential failures difficult. 
Downtime, negative user experiences and even financial losses can result from these failures. Building resilient applications that can recover quickly from failures and mitigate risks is a significant challenge for software engineering leaders. 
According to Gartner, it's critical to prioritise digital immunity activities in order to increase system resilience and improve user experience. Software engineering leaders can improve the resilience of their systems and reduce the impact of failures by implementing practices such as observability, AI-augmented testing and chaos engineering.
To embrace the AI revolution, software engineering leaders should:
Experiment with generative design tools during prototyping and user testing to see how they affect user outcomes.
Test machine-learning-powered coding assistants to boost developer productivity and efficiency.
Assess digital immunity concepts throughout the software delivery life cycle to increase customer value and decrease downtime.
Integrate AutoML capabilities into software engineering processes, reducing reliance on data science teams and encouraging innovation.
Create and test super apps by consolidating services for specific user segments or building experiences for monetized partner ecosystems.
How Builder.ai is enabling this revolution
As a low-code, no-code AI app developer, Builder.ai sits perfectly nestled in Gartner's prediction for 2023. Builder.ai has emerged as a market leader in the software development industry, thanks in part to its collaboration with Microsoft. We've been enabled to further harness the power of AI to revolutionise the software development process. 
Builder.ai's platform enables businesses to create custom software without extensive coding knowledge, significantly reducing development time and costs. 
Builder.ai enhances its platform's capabilities to deliver sophisticated and intelligent software solutions to customers by utilising a wide range of AI technologies, including generative design AI and ML-powered coding assistants.
Conclusion:
Adopting AI innovation in software engineering is critical for businesses seeking to compete in a fast-paced digital landscape. 
Gartner's findings highlight AI's transformative potential in a variety of software development areas, ranging from UI and UX design to developer productivity and resilience planning. 
Businesses that embrace AI can create new opportunities, deliver exceptional software solutions, and shape the industry's future. The potential for AI-driven software engineering is vast, with Builder.ai also joining the bandwagon, paving the way for a more efficient, innovative and transformative future.
Neetu Mogha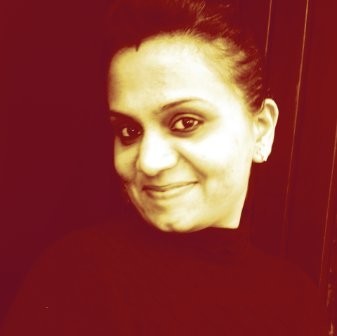 Neetu Mogha is a Tech Lead at Builder.ai where she applies 10+ years of management experience to guide the software development team. Neetu has a BTech in Computer Science from Hemchandracharya North Gujarat University.