As I sit at my desk and contemplate the EY Entrepreneur of the Year award in front of me, I find myself lost in a sea of gratitude. This isn't just a personal accolade; it's a testament to a dream that seemed almost too bold. And that it happened on the eve of Diwali has been such a treat.
The real essence of entrepreneurship
A win like this really makes you take stock of the path that brings you to this moment and what it all means. What does it really mean to be an entrepreneur?
It's about passion, resilience, and the relentless pursuit of a vision that often seems just out of reach. It's a journey filled with challenges, learning and the joy of small victories.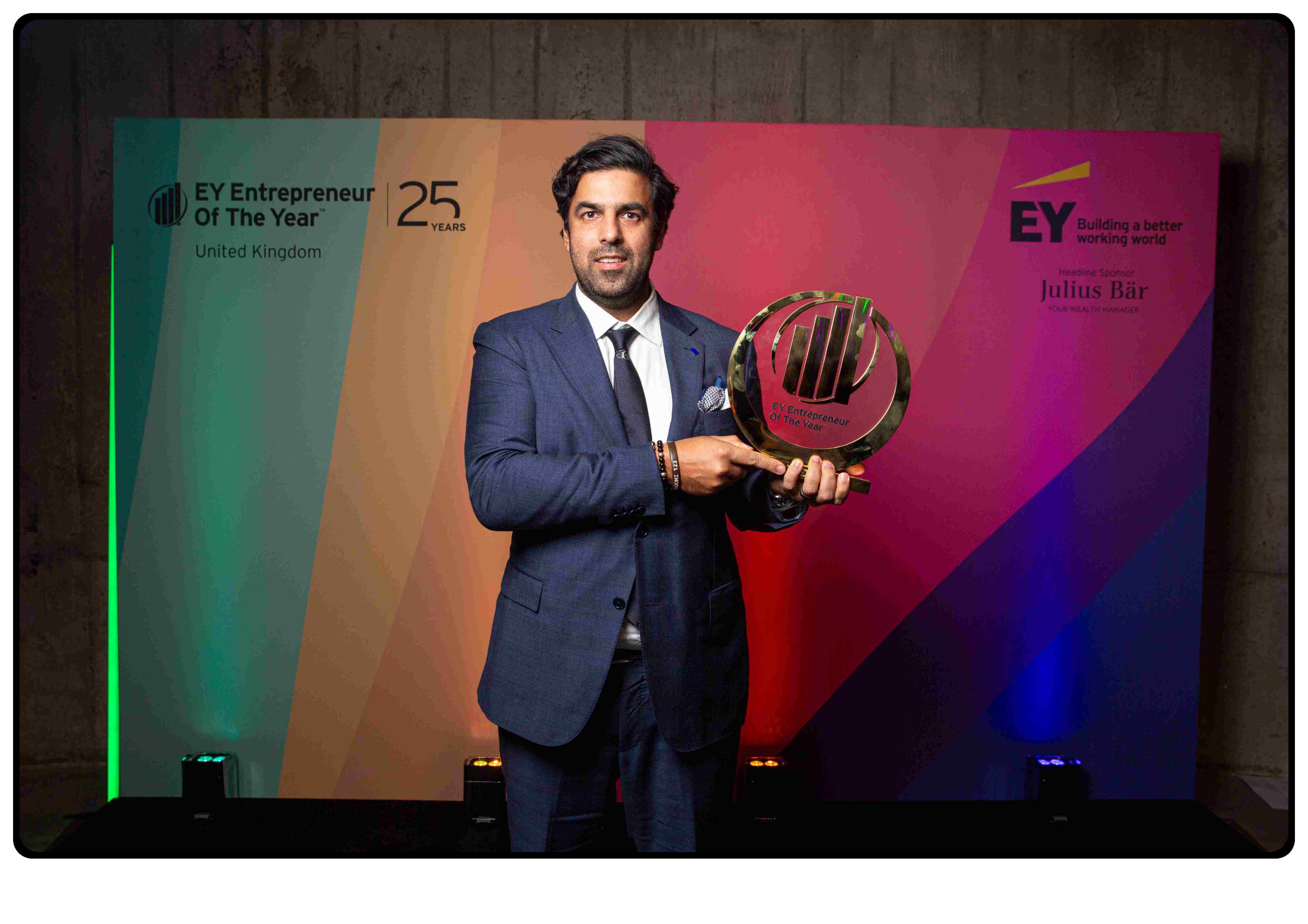 A celebration of collective dreams
This award is not just for me. It represents the spirit, hard work, and dreams of every member of the Builder.ai family. To my team – you are the true architects of this success. Your dedication, creativity, and relentless pursuit of excellence are what brought us here.
Demystifying tech, one step at a time
Our mission at Builder.ai was always to make the world of technology more accessible, as simple as ordering your favourite pizza. This vision was about empowering dreamers and doers everywhere, breaking down barriers that stand in the way of innovation.
A heartfelt tribute to my pillars of support
Reflecting on the whirlwind of the awards night, I'm filled with immense gratitude for everyone who's been a part of this journey. From my team to our partners, investors, and mentors – your belief in this vision has been unwavering. And to Pooja, my wife, my anchor in this tumultuous sea – your support is my constant.
Onwards to new adventures
From the inception of Builder.ai to holding this award, it's been nothing less than a fantastical adventure. But this is just the beginning. With an incredible team and a supportive community by our side, the possibilities are limitless.
To all the dreamers, builders, and believers who have been part of this journey – thank you for turning what seemed like an impossible dream into a vibrant reality. Let's continue to chase those dreams, push boundaries, and inspire each other every step of the way.
With heartfelt thanks & Metta,
Sachin Dev Duggal,
Founder & Chief Wizard, Builder.ai
Sachin Dev Duggal
Founder & Chief Wizard, Builder.ai