At Builder, we stay busy. This includes, for example, hosting a Cannes Dinner celebrating Sylvester Stallone's new Rambo V. Moreover, let's not forget the Collision Conference BuilderStore and PITCH competition. This is just the beginning, though! We have numerous experiential events in store for 2019 so be stay up-to-date here, Builders!
NOAH Conference, 13-14 June
About NOAH Berlin
NOAH Berlin happens from 13-14 June at STATION-Berlin. Over 5,000+ senior executives, leading experts and world-class investors will attend.Across five stages, 400+ speakers will discuss their vision for the future, structured into 10 growth verticals. These include FinTech & InsurTech, Ecommerce, Marketplace & Classifieds, B2B SaaS, Mobility & Travel of the Future, Industrial Digitalization, Digital Health, Revolutionary Consumer Products, EduTech, Cognitive Computing and Blockchain-Powered Businesses.There will also be 80+ hand-picked, exciting start-ups delivering 10-minute elevator pitches. NOAH 2019 provides the highest quality, curated conference designed to foster introductions, strengthen relationships and develop partnerships. NOAH: where leaders connect. Curious what we'll be up to there? Find out below.
BuilderStore is back
There, our BuilderStore will be in full effect. Like Collision Conference and Web Summit, we've planned to bring our BuilderCube-style pop-up (remember our BuilderCube from Web Summit?). There, attendees will be able to build their ideas real-time with our Builder platform! Want to try it out but won't be attending NOAH Berlin? Try creating your idea now using our Builder platform.
Our Chief Wizard, Sachin Dev Duggal, will speak there
Have you gotten the opportunity to see our Founder, Sachin Dev Duggal, speak yet? He's eager to share the problems Builder (formerly Engineer.ai as you can see below) solves, his story and what we've learned along the way. Not sure what to expect? Find Sachin's featured talk from NOAH Tel Aviv. Check it out below.
Just before, June 10-12, Sachin Dev Duggal speaks at CogX
Haven't heard of CogX? CogX 2019 provides an ideal platform for networking, partnering and establishing and strengthening commercial relationships and ecosystems with AI and emerging technology leaders from across the globe.There, you can discover the latest success stories from innovators already deploying cutting edge AI and emerging technology and experience the whole supply chain. From the next generation of startups with AI and emerging technology products, services and applications to enterprise innovators, policy makers and academic thought leaders.There, Sachin will provide attendees more information about the story behind Builder. He'll cover insights he's gained from our growth-focused products including our Builder platform. It's a talk you won't want to miss!
Soonest yet--we attend the WeAreDevelopers World Congress, 6-7 JuneWhere else can you find us over the coming week? We'll also attend the WeAreDevelopers World Congress 2019 from 6-7 June in Berlin. We knew we weren't the only ones who found coding magical. Indeed, at this event, you can, "experience the magic of software development," alongside 10,000 other attendee developers as the, "world's largest developers conference."It's sure to be coderific.Our Capacity Partnerships Coordinator, Nikolay Ludvichuk, will represent Builder there. Are you a software development agency considering joining our extensive Capacity Partnership network and attending the event? Meet up with Nikolay there by getting in touch with him directly via his e-mail and he looks forward to meeting you there!
Greig Robertson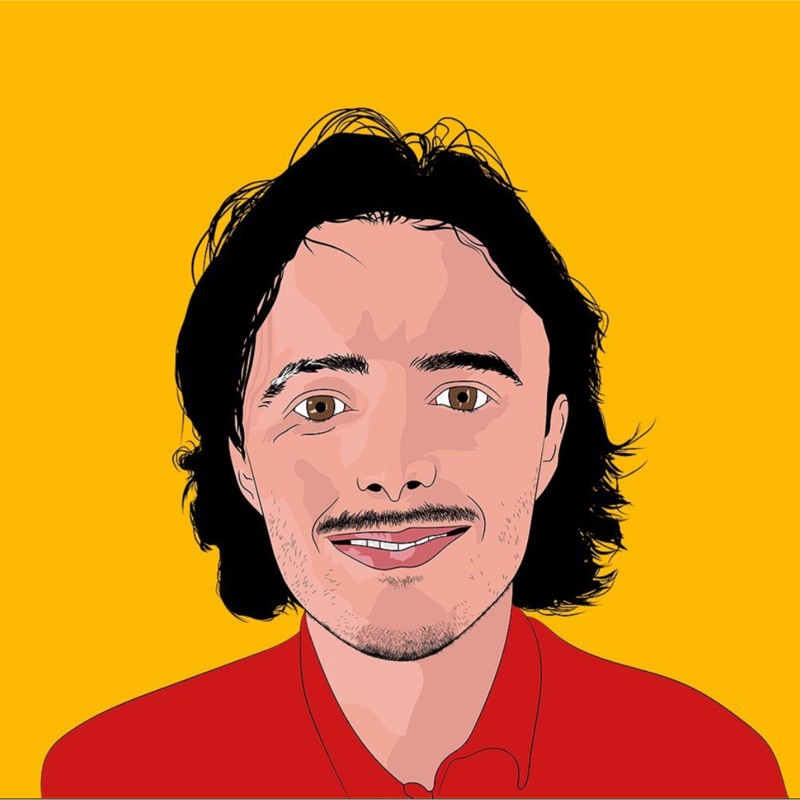 Greig is the Digital Content Lead at Builder.ai and a University of Bristol History grad. He has 5+ years' experience in B2B SaaS, creating data-driven, human-friendly content for high-growth tech startups. When Greig needs a dopamine hit, he checks Builder.ai's keyword rankings.