Humans have been using contracts since ancient times.
Oral agreements, handshakes, paper documents and, more recently, digital documents and e-signatures. Whether with clients, suppliers, partners or employees, contracts are the glue that holds relationships together.
But let's face it:
Managing them manually is a misery. Every day, there's a struggle to keep key stakeholders updated while you're constantly worrying about mistakes and potential security concerns, all of which can lead to financial and legal risks.
In this article, we'll discuss each of these pain points in detail, explaining exactly how custom contract management software can help to streamline your legal process.
Let's dive in 👇
5 key pain points of ineffective contract management (and how to solve them)
Other than being incredibly time-consuming, ineffective contract management presents a wide range of challenges. These include: 👇
1- Manual data entry
Manually inputting contract data is a never-ending chore that can result in disorganised files and scattered information. Once disorganised, finding the right contract is like searching for a needle in a haystack.
Worse, manual data entry can result in huge financial losses and compliance issues. You might face payment disputes, difficulty in audits and be vulnerable to legal action due to vague or unclear language.
You can avoid this with custom contract management software from Builder.ai.
We build you a custom solution that leverages advanced data processing techniques to automate data entry. This involves data import and export functionalities, data capture technologies, extracting critical data to autofill and automated data verification, significantly reducing manual efforts and mitigating risks.
2- Lack of real-time updates
As contracts are very complex and involve multiple teams, ineffective contract management can circulate outdated information among different teams.
Without a clear record of which document is the most up-to-date and which is the older one, there's a huge chance of ambiguity in contract terms, loss of accountability, operational inefficiencies and compliance risks.
The lack of real-time updates on contracts makes tracking changes and approvals cumbersome, slowing down the overall process.
All of this can be resolved with a contract management software solution from Builder.ai. Using it, each member of your team can access the contract, providing unified viewing and editing capabilities in real time.
You can also customise it to send notifications to the relevant stakeholders every time a change is made to keep everyone in the loop.
Obviously, you can add access control to maintain control over data and define user roles and provide relevant access permissions.
3- Searching for contracts
Sifting through mountains of files, diving through folders, flipping through paperwork and searching emails never to find the required contract can leave you flustered and waste precious time.
The inability to simply find the required contracts, documents and data quickly can cause massive delays, the loss of valuable contracts, missing deadlines and poor customer and supplier relations.
However, contract management software from Builder.ai can keep all your documents and contracts in one secure contract repository with a search filter that enables you to have better accessibility. You can effortlessly retrieve critical information at any time.
A central repository simplifies the process of monitoring and handling all contract-related tasks while providing a centralised dashboard for viewing consolidated data. Using custom contract management software, losing your contracts is assured of becoming a thing of the past.
4- Difficulty tracking contractual obligations
It is given that a contract depends on the tasks and obligations outlined in them. These obligations play a vital role in how a contract operates. However, manual tracking of contract deadlines, milestones and renewal dates can result in a breach of contract, seriously impacting trust and relationships.
Without a comprehensive workflow and tracking of obligations, contracts are certain to be delayed, resulting in missed obligations, legal issues and wasted time.
Overcoming this is easy with Builder.ai's custom contract management software. Using it, you can send friendly reminders about approaching deadlines, renewals and contract expirations, making sure you never miss them.
5- Security and compliance concerns
Scattered contractual data is impossible to secure. Not only does it become prone to hacking, but it can also be challenging when it comes to complying with data protection rules and regulations.
Physical files or unsecured digital repositories can expose contracts to potential risks. These are some serious concerns, as it's your duty to assure the safety and integrity of contracts.
Contract management software built by Builder.ai prioritises security and compliance by implementing strong encryption and access controls. We have our own fully encrypted data centres where we store customer data and adhere to industry regulations and data protection standards.
Why should you invest in custom contract management software?
Because of these real pain points, the contract management software market is expected to grow from $1.5 billion in 2019 to $2.9 billion by 2024, a compound annual growth rate of a whopping 13.5%, according to a report by MarketsandMarkets.
This is on the back of increased demand for contract management, increased complexity and diversity in sales and licencing models and regular changes in compliance across the globe.
Although it's fairly simple to manage your contracts when you're a small business, once the number of your clients and partners increases, as does the number of contracts. At the same time, existing contracts renew or close out on different terms every day.
This is where the risk associated with your contracts starts to multiply exponentially. It's at this point the implementation of custom contract management software starts delivering huge cost-saving benefits by mitigating risks, reducing costs of compliance, reducing administrative overheads and improving business efficiency and outcomes.
Using Builder.ai's contract management software, you can improve the efficiency of your legal and compliance operations and address pain points to facilitate better business outcomes.
We build bespoke software for your business with sophisticated features like a built-in document editor, built-in e-signatures, password-protected access control, an obligations module with reminders, analytics and comprehensive contract lifecycle management.
To create the software that helps you scale legal, hit the button below 👇
Rohit Verma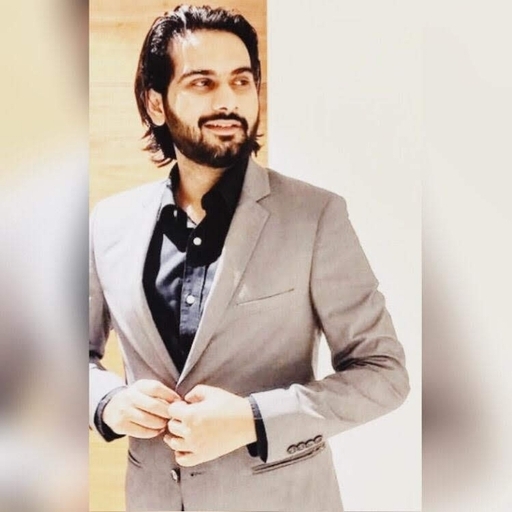 Senior Manager of Enterprise Marketing at Builder.ai
Rohit is the Senior Manager of Enterprise Marketing at Builder.ai. He comes with over 8 years of experience managing multiple B2B & B2C brands, across multiple geographies. Rohit is an expert on solution building for enterprises in big industries.