"It's not the strongest of the species that survives, nor the most intelligent. It's the one that is most adaptable to change." - Charles Darwin
What Darwin said centuries ago rings more relevant today than ever, especially in the business sense. No one anticipated the rise of the novel coronavirus (COVID-19). As Fortune magazine recently noted, 94% of the Fortune 1000s are already seeing business disruptions. If these mammoths cannot cope, one can only imagine how small-to-medium enterprises (SMEs) will cope.
The biggest challenge right now is continuity. Director of People (APAC & MENA) at Builder.ai, Mohit Puri says, "Businesses are using this phase to critically re-evaluate their business models. Many organisations have drafted their 'Business Continuity Plan'. They have mapped all critical activities that can only be done on-site. For all other activities, they have created processes and provided technology support to enable people to work from home at high levels of productivity. While the 2007 financial crisis made the boardrooms look towards their CFOs, COVID-19 has made significant another corporate function – the people's team."
Right now, corporate organisations are busy trying to pick up end-to-end business processes. They are critically reviewing each activity associated with a business process and coming back with ideas on activities that can be eliminated, activities that can be cost optimised by improving processes or using technology, and activities that can be performed from remote. They are using this phase as an opportunity to introspect and reinvent business processes to become more competitive and efficient."
But let me ask you - given the situation, can your business succeed in operating at normal capacity and tackle challenges like slumping sales, stalling supply chains and the remote workforce? The answer is yes, if you embrace technology.
What could never be more true is this; now is the time to invest in tools that can bring your business big returns in the future. Some of the world's most famous businesses were founded during times of economic hardship. We'll make it even easier for you to make this change by bringing you our own tried and tested tools. You don't have to waste time, energy or money on experimentation anymore. Are you ready for Builder.ai's most favourite tools to success?
Our top 5 apps to help your business mitigate the impact of COVID-19
#1 Zoom
For multinational enterprises with employees working remotely, meetings can be a struggle to plan and implement. However, Zoom is our favourite tool that offers solutions across industries including education, healthcare, finance and government. It combines video conferencing, meeting, enterprise cloud phone system, webinar hosting, collaboration and chatting- all into one power package! This is the closest you will get to remote work that feels just like working in an office together.
What we love most: Zoom's virtual backgrounds have us Builders going gaga! This feature allows you to display an image or video as your background during a Zoom Meeting, so your colleagues don't see your dirty bed strewn with old socks, children food fighting in the kitchen or your dog doing the nasty with the pillow. You can also use custom backgrounds. Check out our current favourite below: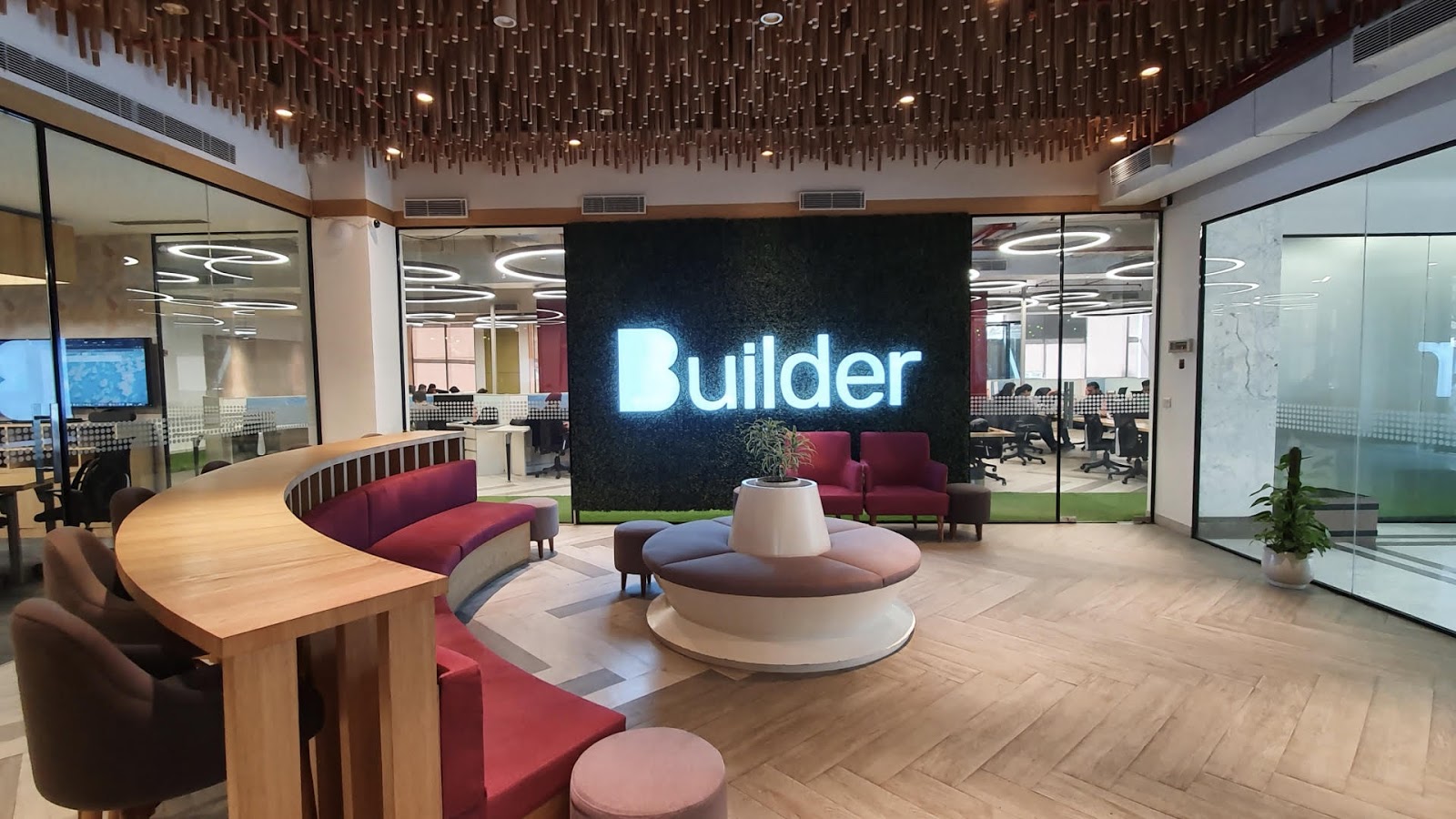 #2 Slack
Before we used Slack, we didn't even realise that the world needed a professional messaging and collaboration tool so bad. Once you Slack it, there is no way to back it. Slack gives you the power and alignment you need to deliver complex projects with cross-functional participation. It supports collaboration at a global scale, with unlimited channels to mirror the way your company works. It also offers chatting, audio and video calling and supports 2000+ app integrations to streamline work.
What we love most: Slack gives you the ability to customize its Slack-bot according to your preference. Take a small tutorial and use Slackbot to the best. It'll make your life easier.
#3 Quip
We recently moved to Quip and we love it! Quip combines documents, spreadsheets, slides, and chat into one place. It unites work and communication, so everything gets done in one place. From pricing proposals and account planning to performance review and root cause analysis – this is one of our top collaboration tool.
What we love most: All of your data is encrypted, easy to review and controlled on this platform.
#4 Hootsuite
Social media is an incredibly powerful platform to build strong internal culture, uncover emotionally rich consumer insights, and unify the customer experience across channels and departments. So we spoke to the social media manager at Builder.ai, Usman Ahmed, to see what social tool he would recommend to all SMEs out there.
"With remote working, it can be challenging to keep all social content organised as it often relies on strong communication and cohesion from other team members. Personally, I feel Hootsuite has eased the chaos. I can keep all content organised for any number of platforms, whilst making sure that they are also all scheduled in advance, being mindful of different time zones," Usman had to say. Hootsuite happens to be the global leader in social media management, trusted by more than 18 million customers and employees at over 80% of the Fortune 1000, by their own admission.
What we love most: Perfectionists that we are, we love that Hootsuite enables us to customize link previews. We choose a thumbnail image to display and edit the title and description that's published with the link.
#5 Builder.ai
This is the most key tool of all and let us tell you why. If you're an offline business that has never considered a digital presence, then not even our top tools above will help you. You see, while tools like Zoom, Hootsuite, Quip and Slack help you navigate your internal day-to-day, there needs to be a way for your customers to connect with you from wherever they are at this time.
Therefore, digital transformation is the only way to go. Now, here's a little about us. The Builder.ai platform was built to support digital transformation as the economy fast-tracks its way to a digital future--from cloud management to software development. And therefore, it can withstand lock downs, office closures and quarantines. Unlike any single technology vendor, we have the benefit of 11 time zones and 140+ partner companies to lean on. So, we're able to ensure that during uncertainty, we provide our customers both certainty and clarity.
Our human-assisted AI can build your tailor-made software using the collective knowledge of what has been built before; an assembly line connects reusable features with specialist creators from our global network. Once built, we provide after-care so that everything is working optimally and never goes out of date, we make sure they have access to all the services needed for their idea to be successful; technology infrastructure to specialists service providers.
Like any crisis, coronavirus will leave an indelible mark on us all. This, right now, is the before-and-after moment in the history of the economy, where digital transformation is the 'after'. Megacorps around the world are beginning to realise that with right technology, employees can be just as productive from home, business can still generate revenue through on-demand delivery, and brands can still create experiences through virtual events. Digital transformation has already saved millions of jobs, helped slow the spread of the virus, and allowed businesses to maintain a level of normalcy amidst a chaotic situation. And it can do wonders for your business!
Click here to kickstart digital transformation for your business today! Alternatively, follow us across our social media streams to discover more about our company and how we help entrepreneurs and enterprise alike build and scale like never before.
Greig Robertson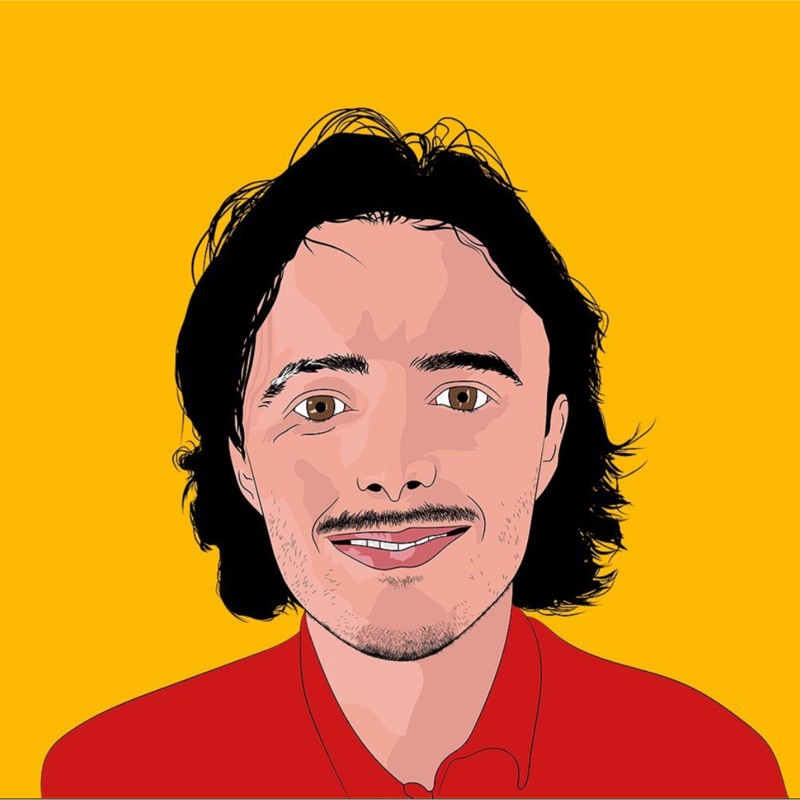 Greig is the Digital Content Lead at Builder.ai and a University of Bristol History grad. He has 5+ years' experience in B2B SaaS, creating data-driven, human-friendly content for high-growth tech startups. When Greig needs a dopamine hit, he checks Builder.ai's keyword rankings.