The Black Friday and Cyber Monday shopping frenzy is just around the corner, and if you haven't started planning your app tactics, you should! It's a sales marathon and the most-prepared apps are in the lead. 2021 saw almost £10.7 billion in revenue from sales, who wouldn't want a slice of that zealous shopper pie?
If you're unsure of where to start, fear not we've got you covered! Hurrah!
1. Start early, basically now…
It's a hectic period leading up to Black Friday and Cyber Monday, the prep, the planning, we're overwhelmed thinking about it. So to take the stress out of it you can strategically begin your plans as soon as possible. So this article has come in just in the nick of time for you!
Thanks to your existing customers and app, you should be able to get your hands on some previous user behaviour and preferences before the big day to help scale up your offerings!
2. Be ready for the rush
With apps taking the lead with shoppers' preferences- your app has to be ready and up to scratch for the big rush. Test your user experience and journey to find any friction points for your enthusiastic customers. Ensuring that the journey to checkout is seamless is essential. After all, no one wants an unexpected bug or a lagging checkout when trying to bag a bargain. If customers don't feel comfortable enough inputting their credit card details because of bugs or security issues during the sale, it'll end up costing you.
3. Optimise your speed
Patience is a virtue. Well, it seems your customers don't have much. Approximately 40% of people will leave a page that takes longer than 3 seconds to load. Those precious seconds are the difference between big sales and a major flop. Making sure your website's speed is up to the task of the influx of spend-happy shoppers should be high on the list of your priorities.
4. Push those notifications
*Ping* 30% off! Last Chance!
Push notifications are a great way to promote your promotions, deals and products over the busiest weekend of the year when every eCommerce brand is fighting for attention. These direct notifications through an app have been proven to boost engagement up by 88%.
A simple call to action and personalised deal through these notifications is all it takes to jump the queue to the front of your shoppers' minds.
With these app strategies in mind, you're sure to have a successful Black Friday and Cyber Monday. Just start planning now and make sure your app is ready for the big holiday rush!
Need more app insight? Join the Builder.ai community
Constandina Patsalou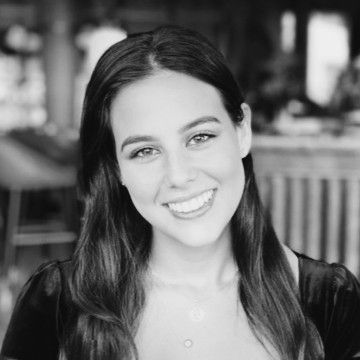 Senior Content Executive at Builder.ai
Constandina is the Senior Content Executive at Builder.ai. With 4+ years of experience in marketing, copywriting and with a special interest in creative writing, she squeezes an audacious personality into any complex topic. Constandina has an MSc from the University of Edinburgh.