MyRatesMagic
MyRatesMagic is a game-changing hotel management system - delivered in less than four months - that has helped hotels to reduce their price distribution errors by 99%.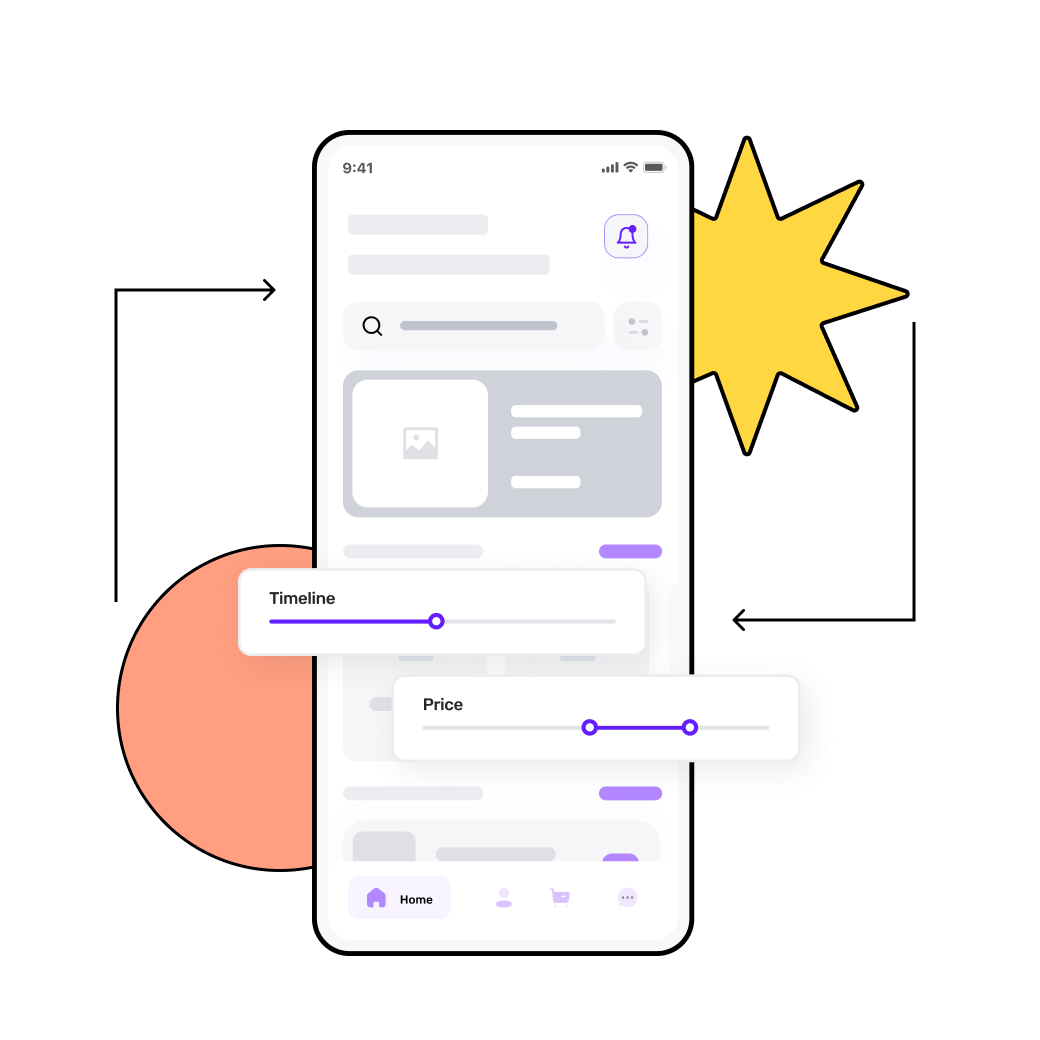 Challenge
Booking accommodation is easy and intuitive. Consumers have a huge range of options to choose from - both in the accommodation itself as well as apps and websites dedicated to helping them find the best place to stay.

But there are very few equivalents for hotels to use internally. That's why Richard Bedenham, founder of MyRatesMagic, set out to build a single hotel management system that would provide users with complete oversight of everything going on in their hotels.

He had tried to build it himself but found that this took him away from his core business. He had tried hiring and managing freelancers but found the process time-consuming and the end-result inconsistent. Finally, he tried an app development agency but ended up spending a huge amount of money for an MVP that would not scale with his business.That's why he approached Builder.ai - for a solution that was 6x faster, 70% cheaper, and would help him.
Solution
In less than four months, we worked with Richard to build a one-of-a-kind web-based hotel management system with a built-in subscription platform.

The solution was scalable. The User Experience (UX) was intuitive and consistent. And the product created a revenue stream that helped to prove product-market fit fast.

Small and medium-sized hotels can use MyRatesMagic to calculate and manage their daily pricing for each individual property in their portfolio. Five powerful hotel management models help users to build and report on the right rate plans that support their businesses.
Book your free demo today
Transforming the Hotel Management Industry
Since launching, MyRatesMagic has helped hotels to reduce their price distribution errors by 99%. It's provided customers with an easy to use, independent, and secure hospitality rate calculation and planning platform - one that has helped hotels to save time and money while driving revenue across-the-board.
Some of the features used
Profile
Users can create and edit basic profile information that's visible to other users. Good for building identities and helping users recognise each other.
Post creation
Users can create and publish text updates, tag locations, tag friends and upload media. Useful for encouraging conversations and understanding more about the users.
Dashboard
See a summary of how the business is performing over different time periods. Uses two key metrics for deeper understanding, such as sales, cashflow, recent activity.

Api Integration
Integrate another piece of software with the product so they talk to each other by automatically sending and receiving data. You can then use or make the data and software available to users. Example: Using Google Maps API to help users find their location.



Discounts & Offers
Display a list of all available discounts and offers. Can be used as a way of boosting customer loyalty and encouraging purchases.

Pricing Engine
Helps you find the right price to sell your items. Works by showing different prices and measuring whether sales go up or down depending on the prices.
Order Detail View
Displays a summary of order details. Choose elements such as customer ID, order status, shipment status, product name, size, price.

Email login
Enable users to login with an email address and password. Authenticates their identity, and good for user experience (email addresses are easier to remember than usernames).

Categories & Sub categories
Use categories and subcategories to organise and group data, products, listings or posts. Helps manage large amounts of data, and can benefit users when they want to search and filter items.
Pepsi Case Study - Builder.ai®
We created a B2B ecommerce app for Pepsi at a fraction of the cost. Automating the order process and enabling their resellers to order online. Read the full case study here.
Software as easy as ordering pizza