GrabOn
India's leading coupon marketplace uses Builder Cloud to help millions of people save big on the best brands.

Find more about GrabOn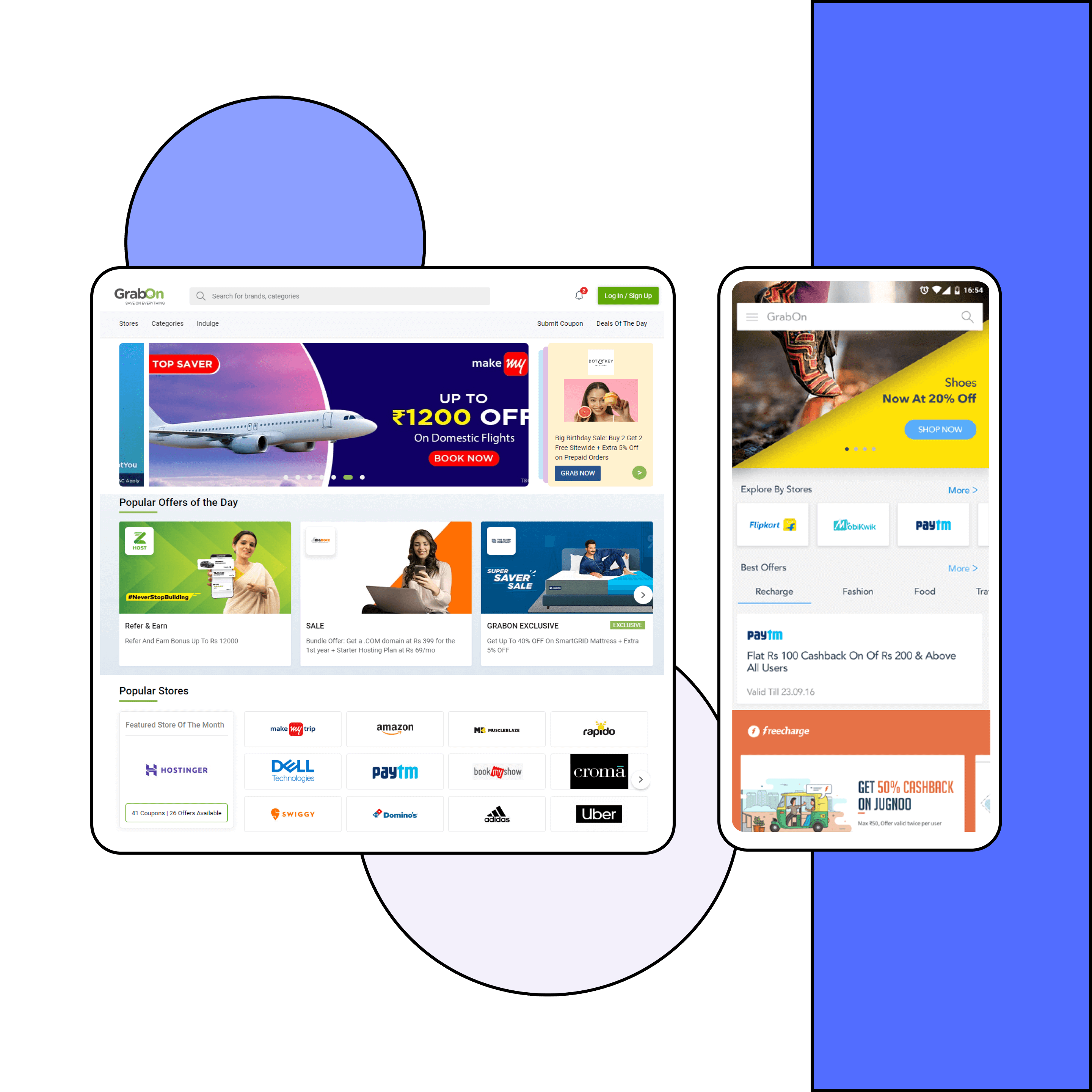 Make the world a better place to shop.
Challenge
GrabOn is India's leading coupon and discount marketplace. But being such a popular destination for people looking to save big on the best brands presents its own set of challenges. GrabOn needed a way to meet this growing demand and continue delivering
Solution
GrabOn needed a reliable and robust Cloud solution that would support its rapidly growing user base and library of brand deals in a secure and cost-effective way. That's why it approached Builder.ai - to fuel its continued growth without breaking the bank.
Book your free demo today
Our experience with this tool has been nothing short of exceptional. Since using Builder.ai, we have seen significant improvements. The customer team is incredibly responsive and knowledgeable. They go above and beyond to make sure that we get the most out of the platform.
Millions of users. Billions of coupons.
The platform offers users an easy, speedy and hassle-free way to save big. Through the website and accompanying apps, millions of visitors are able to access a vast collection of up-to-date offers and coupons from thousands of brands like Amazon, Dominos, and Myntra - to name a few.
Meeting rapidly growing demand
Customers redeem billions of coupons every year - a number that continues to grow and shows no signs of slowing down. This rapidly growing demand puts pressure on the platform to perform at scale.

AVP-Product, Raghu Chandra Prodduturi, said, "our aim is to reduce our development costs and deployment time while providing a robust, scalable, and secure infrastructure. We were attracted to Builder.ai due to the platform's competitive pricing."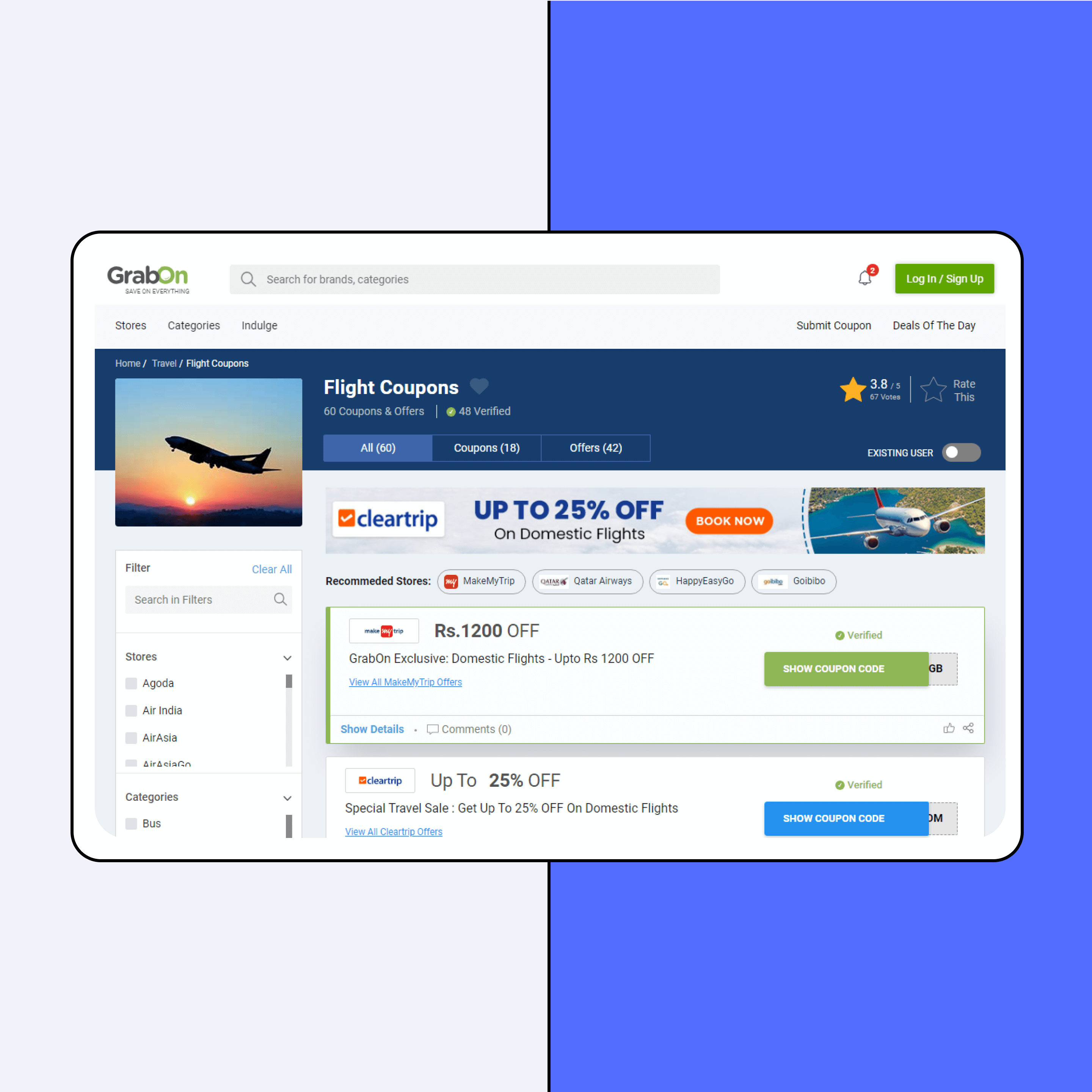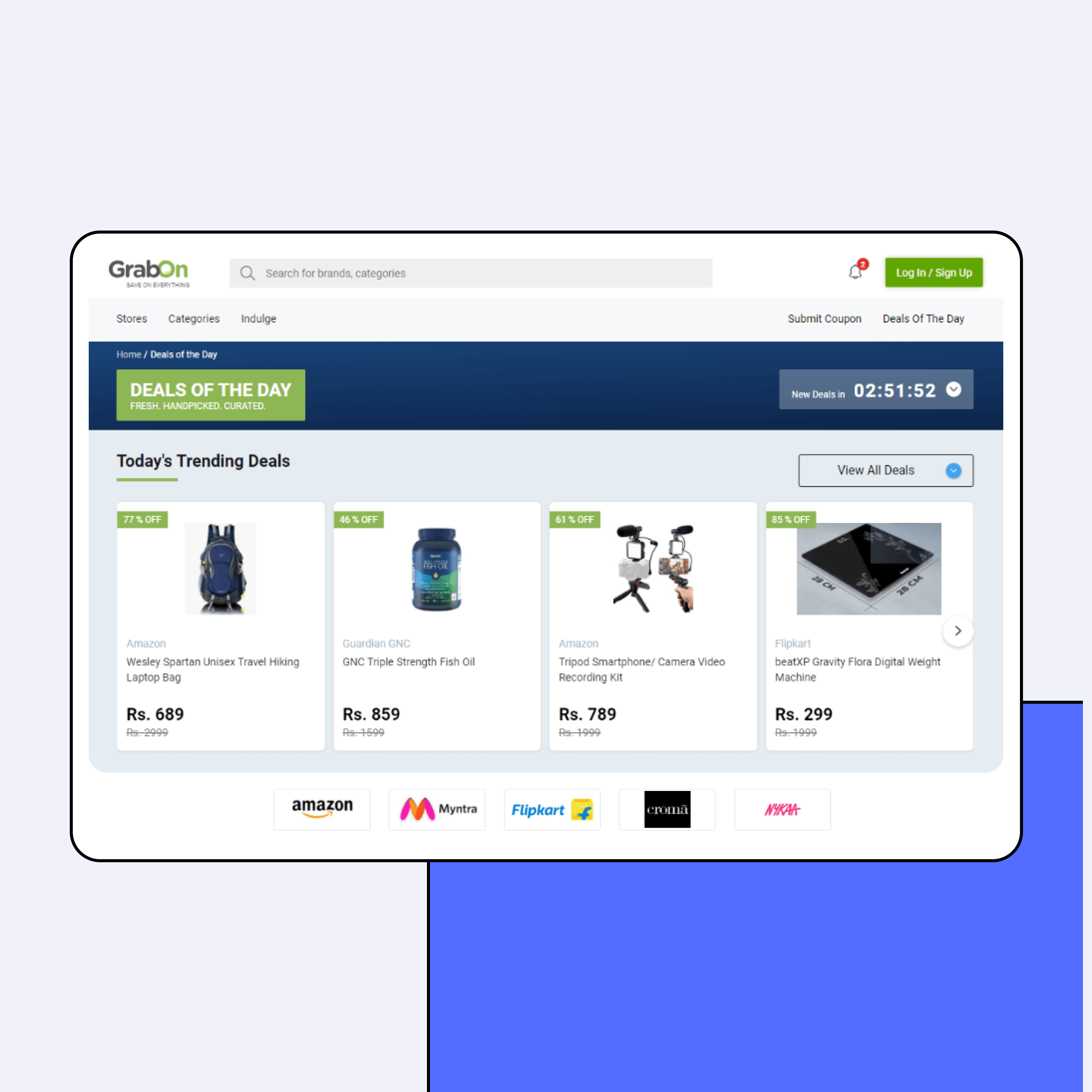 Choosing the right cloud platform
For GrabOn, Builder Cloud's competitive pricing was one piece of the puzzle. Customer service and support was an equally important part of the equation.

"The team goes above and beyond to make sure we get the most out of the tool. The customer service team is incredibly responsive and knowledgeable. They make solving any issues a breeze."
Since switching to Builder Cloud, Grabon has seen significant savings allowing the company to make the most of its budget and resources as it continues to grow - all while keeping up with growing demand.

"Builder Cloud has had a profound impact on GrabOn's operations. The platform's real-time cost tracking and optimization tools has allowed Grabon to save considerable amounts of money by optimizing our spending on cloud resources. We would highly recommend this platform."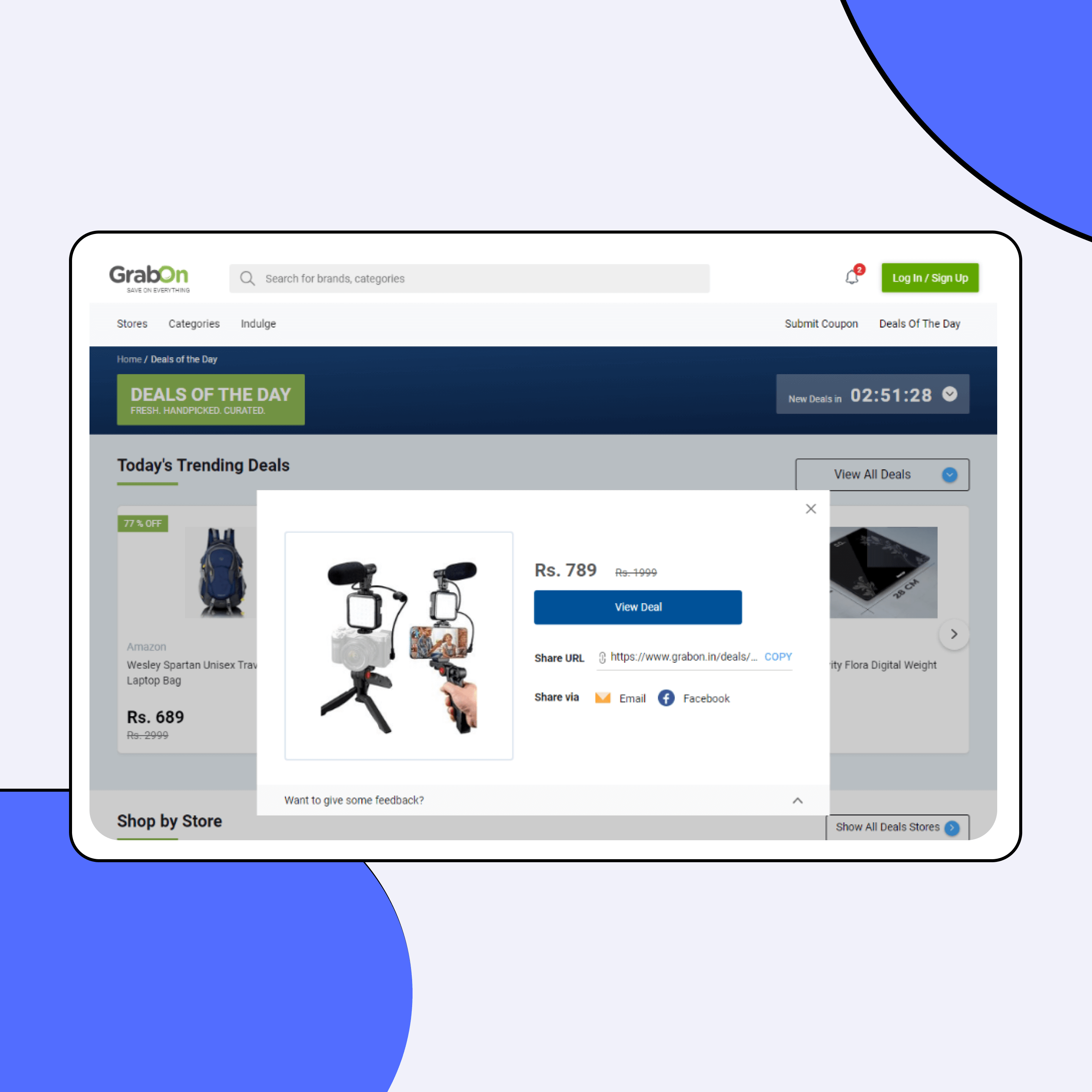 Pepsi Case Study - Builder.ai®
We created a B2B ecommerce app for Pepsi at a fraction of the cost. Automating the order process and enabling their resellers to order online. Read the full case study here.
Software as easy as ordering pizza