Cup O'Sugar
A third of food goes to waste. That's 1.3 billion tons and USD$1 trillion of food every single year. The entrepreneur behind Cup O' Sugar wanted to change this by making it easy for local communities to cut down on food wastage.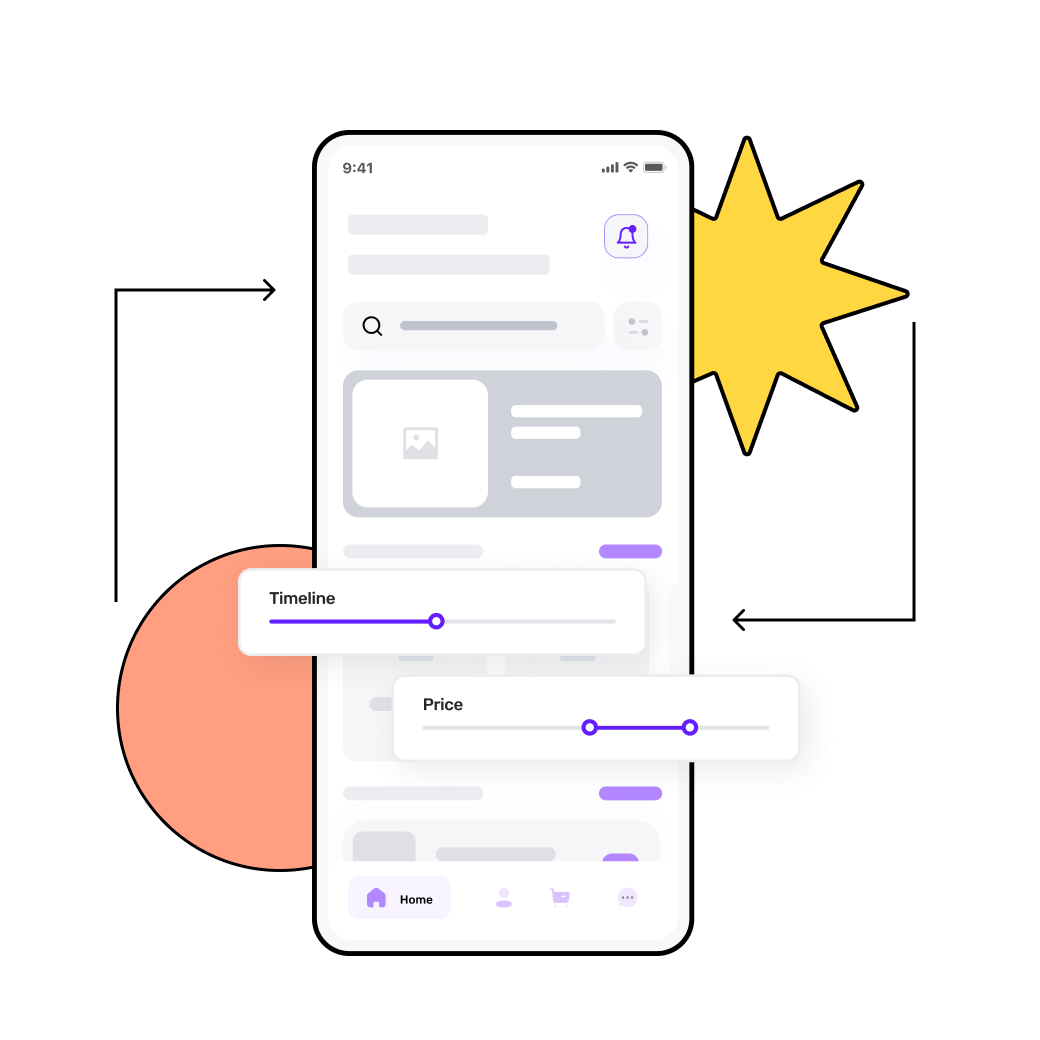 Challenge
Between 30-40 percent of the food in the USA goes to waste. The US Department of Agriculture has cited this as a key contributor to climate change and increased food scarcity which is why they want to reduce wastage 50% by 2030.

One challenge to overcome is when consumers buy more than they need and discard the extras. This is why Cup O' Sugar approached Builder: to help eliminate food wastage.
Solution
The Cup O' Sugar app, built for iOS and Android, connects people within their local communities.

Users can either request specific items or share the leftovers they have available and their location. The live chat feature then lets people arrange drop-offs and collections.

The app makes sure no food goes to waste while helping neighbors who need extra ingredients in a pinch.

The platform uses gamification (AKA Sugar Cubes) to incentivise more people to share food. These Sugar Cubes can then be redeemed for dining and travel discounts - helping people to save money by saving the planet.
Book your free demo today
Since launching, Cup O' Sugar has been nominated for a Best New Mobile App award in the Social Media category and has been featured in publications like ecogreenlove. It's helped to reduce the amount of food we waste by connecting neighbors with one another and fostering a real sense of community.
Eliminating Food Wastage by Connecting Communities.
Builder.ai exceeded our expectations on all levels - customer support, user interface and user experience. Their design team is top notch and implemented all of our ideas perfectly the way we envisioned. With weekly project update calls, we were updated on our project every step of the way and had full access to the Build Card to see how progress was moving along.
Some of the features used
Dashboard
See a summary of how the business is performing over different time periods. Uses two key metrics for deeper understanding, such as sales, cashflow, recent activity.

Chat
Users can live chat on a 1-on-1 basis. They can write text, share images, send and receive push notifications - giving them more reasons to stay inside the product.
Email notifications
Email notifications to users, ability to unsubscribe to such emails.

Email login
Enable users to login with an email address and password. Authenticates their identity, and good for user experience (email addresses are easier to remember than usernames).

Location
$ 1,500.00
Users can check-in when they've arrived at a location, or edit their location. Useful for finding friends, or letting businesses know when potential customers are nearby.
Post creation
$ 1,201.01
Users can create and publish text updates, tag locations, tag friends and upload media. Useful for encouraging conversations and understanding more about the users.
Store Credits
Issue credits which customers can store and use as part of their balance. You control the possible actions, such as add to gift card, withdraw as cash, or make a refund
Push notifications
Send notifications that users can receive and see - even when they're not inside your product. Useful for getting users to login, and for giving them important, relevant and new information.

Barcodes scanner
$ 708.85
Scan, read and process a barcode, using the device's camera. The result can be used with your inventory for reference.
Pepsi Case Study - Builder.ai®
We created a B2B ecommerce app for Pepsi at a fraction of the cost. Automating the order process and enabling their resellers to order online. Read the full case study here.
Software as easy as ordering pizza