Join our team
We're a global team united by something big, our commitment to making amazing software easy to build and accessible to everyone. Join us!
See open positions
Serving the world's leading brands
Our mission
Our mission To use the power of software to unlock every human's potential. Your background, tech knowledge or budget shouldn't hold you back – we make software so easy, everyone can do it.
Our clients include thousands of innovative entrepreneurs, small businesses and big global brands like the BBC, Virgin Unite, and Pepsi.
Perks of the job
Hybrid working model

Family friendly policies

Private healthcare

Stock options

Variable pay schemes

Generous paid annual leave

Family Days - 2 additional days off

Time off between Christmas and New Year

Learning and development budget

Regular team, office, and company-wide celebrations
What life at Builder.ai looks like
We're proud of our culturally diverse offices and global team. Each of Builder's global bases brings something uniquely different to the company, but we work together as one team.
This happens through cross-collaboration across projects, open channels of communication, global offsites and a shared love of office dog pics!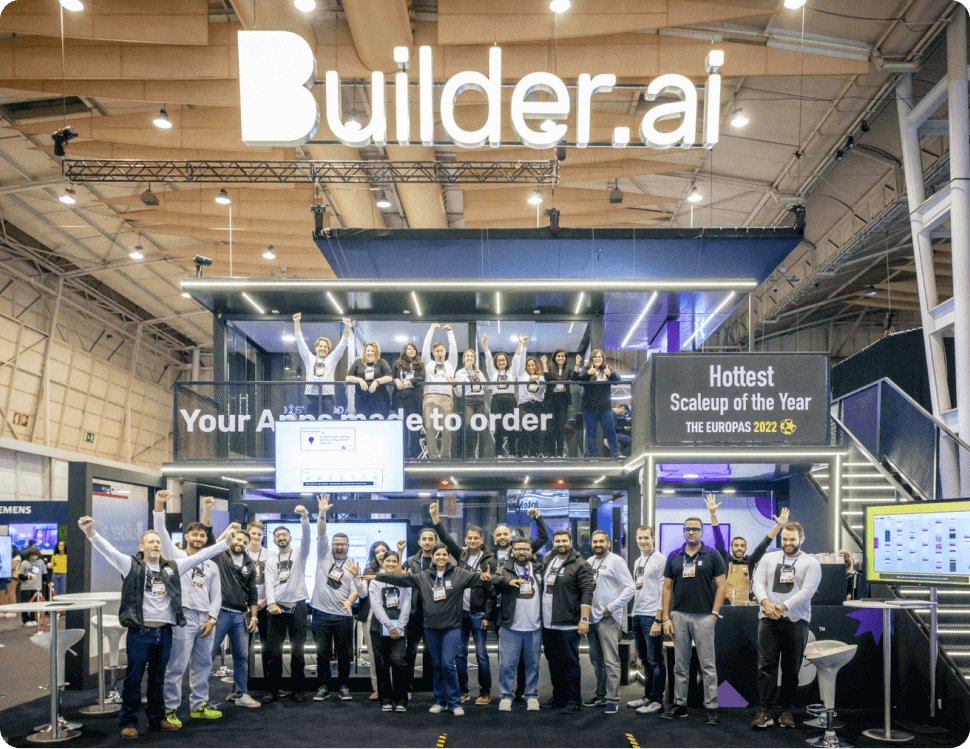 Our offerings and products are constantly evolving and so are we! At Builder.ai no two days are the same. Each of our Builders work with their manager to create a tailored career path that focuses on developing skills, meeting goals and progressing at a pace that's right for you.
We're so focused on helping people unlock their true potential, we've made it our strapline.
Whichever office you're based in, you can expect a supportive and fun work environment. Even if we do say so ourselves. From local team socials, to international global offsites – we believe a balance of hard work and fun is essential for success, so leave space in your calendar for regular invites to hang out.
And there's no harm in spontaneous office pizza deliveries too…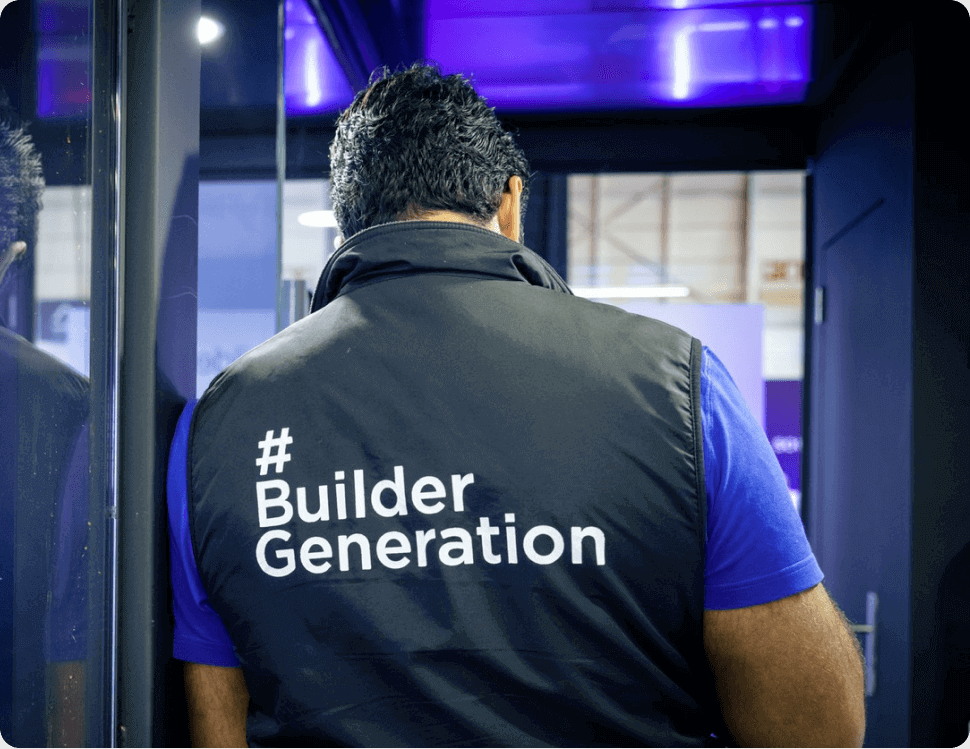 The first steps to your future
From when you first apply, our brilliant people team will support you through the recruitment process. If successful, you'll be given a tailored onboarding program to welcome you into the business. You'll even have your own Builder buddy on hand for regular check-ins to make sure you have everything you need.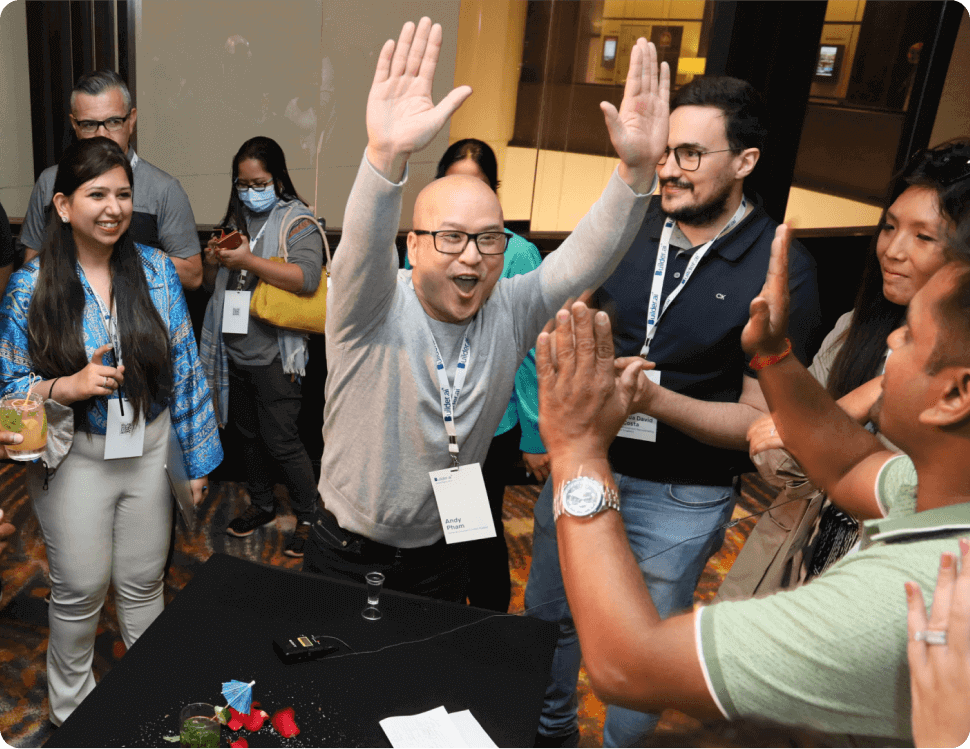 Every member of our team is vital to Builder's success. Without you, there is no us. Our monthly global meetings, informal team chats and even our weekly leadership email update all include opportunities to recognise those who have gone above and beyond and really delivered on our company values..
Our HEARTT values
Heart
In everything you do, show compassion, belief and empathy.
Entrepreneurial
Spend money like it's yours, take risks when your gut tells you.
Accountability
Be responsible for the decisions you make.
Respect
There needs to be respect in the good times and the bad.
Trust
At our heart: always act to build trust, never compromise it.
Transparency
Always be honest, no matter what the situation.
What to expect when you apply
Our recruitment process has 4 simple steps that help us get to know you and give you a chance to really find out about Builder.ai as a company and as an employer. We welcome your questions (and suggestions) at every stage!
Nice to meet you
The first stage of the process is designed to help us understand more about you as a person and your experience – as well as giving you an overview of the role you're applying for and Builder.ai as a whole.
Show us your skills
Depending on the type of role you've applied for, this is a chance for you to show off your skill set either with a task/assignment or by giving us an in depth breakdown on your background.
Do we feel the same?
This is a discussion involving competency based questions aligned to our company values (HEARTT). It's also your opportunity to ensure our values are in line with your own.
Final chat
Feedback time! We try to provide feedback as soon as possible from your culture interview and - fingers crossed - this is where you'll get an offer to join our team.