Whether your business is looking to create, run, or scale its software, the same priorities hold true: you want it done quickly, efficiently, and cost-effectively. By disrupting traditional processes, Builder is ensuring clients, from solo entrepreneurs to enterprise CEOs, of exactly that. With a business model that dares to look at software development differently, the SAAS or agency routes are no longer the only two options. As we enter a new year, we want to make sure those looking to create custom software are fully familiar with the third option, our option, and the opportunities it brings for the future of their business.

Before we were providing solutions to the software industry, we were busy getting to the root of the problems that existed within in. Numbers showed that more than half of software projects in the SME/SMB space never made it to fruition, resulting in an incredible amount of wasted potential. And so, we began by asking the question of, why? Why was this the case? In pushing the boundaries of conventional thinking and challenging the status quo, we sought to identify what it was about the traditional method of software development, that is via a SAAS or agency, that was resulting in so many unfulfilled dreams.
Clients limited to these two solutions shared the same feedback. They found SAAS to be on-demand and affordable, but constrained and slow, and agencies to provide more flexibility, but be risky and expensive. And yet, the reality that this was the give and take of getting your tech off the ground was simply accepted. Building software without the explicit know-how, was simply understood to be complex, expensive, risky and inefficient. And for a bit, the story seemed to end there.

Enter Builder. When we offered a new, third option that gave clients the best of both worlds: the infinite customisation normally reserved for expensive agency-led solutions, with the on-demand speed, reliability and consistency normally associated with SaaS, (minus the issues that usually came with both), many potential clients were understandably hesitant. In order for them to be compelled to trade in SAAS for Builder Studio, the three main concerns consistently associated with traditional software development needed to be explicitly addressed. In our quest to never make #BuilderGeneration choose between speed and market altering innovation ever again, we're recapped them for you below!
It saves on time
Builder's proprietary platform is the answer to traditionally time-consuming operations. Customers assemble their desired features to begin to see their idea come to life in minutes; No wasted time on meetings and scope-creep. Then we leverage human-assisted AI to provide a more optimized model of building and operating technology, thus delivering your projects on-time and faster than the rest. In pulling from a network of collective code and machine learning.
It saves on inefficiency
Every step in the development process is customizable, immediate, and most importantly, up-front. Every Builder product allows you the customer to program your own budget, timeline, approval flow, functionalities and more, right from the start. Our spec and pricing system is fully transparent, guaranteeing a maximum price from day one, and the progress of your project can be viewed in real-time so you remain in control along the way. Furthermore, you can sleep soundly knowing your end product is guaranteed quality. A rigorous developer qualification process ensures that only the most specialized engineers and designers across the globe are part of our network. Your project is then assigned to the individuals best suited for your business's software needs via a cognitive project management system. As they work to bring you the best, most cost-effective final product, a dedicated QA team provides consistent support to make sure we're delivering exactly to your requirements.
It saves on costs
We build software from reusable features that have been tested, scaled and built on best practices. Unlike traditional outsourcing, we split this cost of common code across many customers so you pay for only a fraction of the cost. Specialists from our network then customize this to your exact needs, eliminating waste, errors and cost.
Katherine Fotinos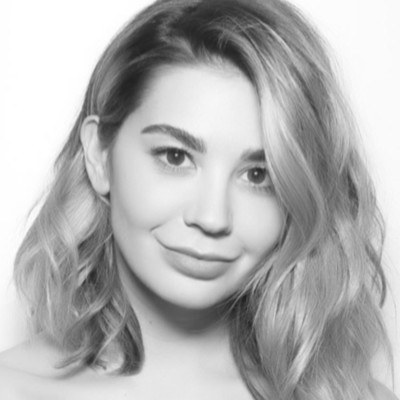 Technical Content Writer at Builder.ai
Katherine loves to write about technology and business operations.