Can you believe it's already 2020, Builders? We can't believe it either! But to ring off the new year with gusto, we created a Happy New Year video we shared on LinkedIn and hope you kicked in the new year with excitement because it's going to be an amazing year! And decade.
As the new year begins, Builders, we want to take a moment to look ahead towards trends that impacts technology and innovation for years to come. What better than 2020 to deliver innovation in ecommerce that heighten and streamline the user experience and dial up the revenue for retailers? Everyone from Amazon to Builder favorite Lens Kart are taking advantage of innovations in ecommerce that are changing the landscape of how your customer engages with your product.
Innovation #1: Artificial Intelligence
AI takes first place for giving ecommerce businesses a way in which to unite automation and a personalized shopping experience. AI technology can have the ability to learn from human behavior far quicker than the manual (read: non-automated) approach of previous years in ecommerce.
AI enables the quick and efficient recommendations for consumers that can dial in on everything from a consumer's favorite color to their budget to their best friends birthday and other specific unique selling points to 'wow' your prospective buyers. Product search can move to the next level with AI, as well, enabling the display of more relevant and personalized shopping suggestions.
This saves customers time and stress and dually wins ecommerce platforms higher margins and Amazon has clearly seen wins through their AI-powered matching engine. Did you already buy sheets? You might want some pillowcases. Win-win-win.
Innovation #2: Personalization
Let's start with a simple statistic—nearly three-quarters of consumers get frustrated when their shopping experience is not about them. Surprising? It shouldn't be. Personalization in ecommerce has been building and building, and it's now all but an expectation in the digital marketplace. What's more, nearly half of ecommerce users end up spending more when their shopping experience is personalized.
Personalization in ecommerce today involves creating a bespoke experience at every step of the customer's journey. Elements such as social media, browsing and ads all adjust in response to the needs and historical actions of the customer. Wherever she looks, in other words, she sees the brand speaking to her and her daily challenges and pain points. Personalization can be a powerful motivator for shoppers, and one of the most dynamic ways to establish a long-lasting relationship with your prospective loyal customer.
Innovation #3: Payment flexibility
If we know anything, it's that ecommerce means your customer is looking for their item quickly and easily. When payments get in the way, it's a point of instant frustration for customers. Ongoing innovations in mobile payments that improve the user experience will only continue to increase in relevance in 2020. Mobile wallets and well-loved online wallets such as PayPal will continue to remove friction during the payment process and increase conversions. Newcomers to the scene, including "buy now pay later" models in fintech will continue to streamline the process.
Innovation #4: Headless ecommerce
Selling online only? That's headless ecommerce. Headless ecommerce involves using platforms that aren't coupled with a brick and mortar pre-fabricated storefront. A headless ecommerce approach leaves companies free to develop richer content on the frontend (read: meaning the website) and— surprise!—deliver a more personalized experience to the consumer.
Companies also get more control of the storefront in terms of how it deploys across social media and mobile when they're solely focused on their online experience. What's more, with Headless ecommerce, any change to the front end no longer involves the complexities of editing the database and code on the backend. Frontend developers can simply execute an API call to initiate a change, making it a much simpler and faster process.
What's also interesting about an online/ brick and mortar experience is you can tailor it to your audience and use your brick-and-mortar shop to host regular online sales events. Take Everlane, for example, which only opened up a store after winning over customers online and is moving towards a more hybrid brick-and-mortar as well as online.
Innovation #5: Augmented Reality
Imagine you want a new couch. You have your eye on one, but aren't sure how it would fit into your living room. Augmented reality as an ecommerce tool allows customers to see how a product would actually look and function in a space. Major retailers such as IKEA and Sephora have already put AR to good use, allowing their customers to "try out" products in advance. AR shows no signs of slowing done.
The future of AR in ecommerce means trying on entire outfits without leaving your home and redesigning the living room in a few clicks. It's all part and parcel of extending the personalization of the ecommerce experience, too, which we've already established is a very significant driver for consumers.In summary, enhanced personalization, enabled by AI, is in the near future for ecommerce.
The innovations that will transform this space are myriad. What are your thoughts, Builders? What do you think is on the horizon? Let us know across social via Instagram, Facebook, Twitter, and LinkedIn. Considering putting your entrepreneurship resolution on your 2020 calendar? Then don't forget to visit Builder Studio to see AI and ecommerce in action with your next million dollar business idea.
Greig Robertson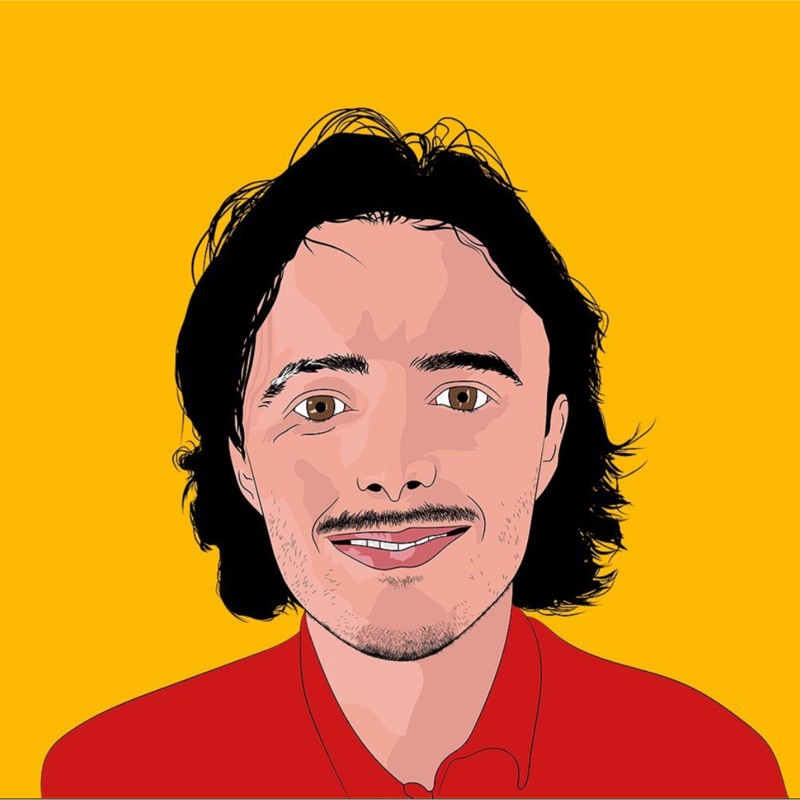 Greig is the Digital Content Lead at Builder.ai and a University of Bristol History grad. He has 5+ years' experience in B2B SaaS, creating data-driven, human-friendly content for high-growth tech startups. When Greig needs a dopamine hit, he checks Builder.ai's keyword rankings.