Working remotely is more important than ever in today's world. More and more people today have gone forth into the world with nothing but a messenger bag full of technology to tie them down. You've watched them as they sip coffee and tap away at their keyboards. You've seen them on social media. "Best office ever!" they gush as your boss walks by and you quickly close Facebook.
Right now, working from home has become an emergency measure rather than a lifestyle choice. But it's here to stay. Increasing numbers of companies are reaping the benefits of remote working: improved employee morale, better retention and the ability to attract better candidates.
What does it take to successfully make the switch to the remote lifestyle?
Here are five tips for successfully losing that commute and phoning it in successfully:

#1 Let's start with the obvious

Connectivity.

If you can't connect, you can't work.

You can't receive assignments. You can't collaborate with teammates. You just... can't.

High-speed internet is such a basic need when you're working remotely that you should never have to think about it for more than a moment. Home WiFi not working? You should have a personal hotspot ready to go. Personal hotspot glitchy? Make a deal with a neighbour to share their WiFi in emergencies. What are the five closest places you could visit that have public WiFi? You should know.
Yes, it's obvious. Yes, it's basic. But taking those added steps to ensure uninterrupted internet connection will translate to much healthier blood pressure levels the next time you're pushing the limits of a crucial deadline.

#2 Place

Since you no longer have a physical office to go to, it's tempting to just crack open the old laptop wherever you are and get to work. And it's true that this is one of the perks of remote work. In the long term, though, it's important to designate a space at home that is specifically your WORK space.
It should be a place that's comfortable, but not so much that you're more inclined to take a nap than to finish answering those emails. It should be a place with plenty of room to spread things out and to leave them that way. Working from bed may sound like a great idea, but that means getting everything out and then putting it all away again when you're done. Because eventually you're going to want to use that bed for, you know, sleep.
And speaking of sleep, it's important to note that combining your working and sleeping areas in general is just a bad idea. I won't list all of the reasons here. But suffice it to say that if our brain identifies 'bedroom' as a place where work is done, it's going to be much harder to convince it to fully relax when it comes time to put that work away and rest.

#3 Punch the clock

OK, not literally. But one of the greatest potential pitfalls of working remotely is the fact that, in effect, you're always at the office. It becomes way too easy to work just a little bit longer. You start feeling guilty about relaxing with a book on the couch, because your laptop is right there on the table and you could be doing something productive. Next thing you know, it's bedtime, and your brain is a clenched fist of stress and exhaustion.

Don't do it.

Clock out.

Set regular work hours for yourself and stick to it.
The fact that you don't go to an office doesn't mean that the office becomes your home.
When it's time to take a break, put the work away, and don't pick it up again until it's time to clock back in.
You get in your zone and lose track of time. We get it. Part of the magic of working remotely is that you're not constantly inundated with background noise and distractions from fellow workers. It's important, though, to remind yourself that, despite being blissfully alone on your personal island of productivity, you still work for and with other people.

#4 Communicate

Schedule specific times devoted to initiating and responding to communication from clients, co-workers, managers, etc and stick to that schedule.
If you don't maintain open communication channels, you might find yourself losing work to those who seem more available.

#5 Don't short-change yourself

You've got work to do, and there are things you need in order to do it right. The proper supplies and equipment can make a world of difference in the quality and efficiency of your work. Even if that's as simple as making sure you have a comfortable chair. If you're not in the position to have it provided by an employer, shell out the money to get it for yourself.
The better your tools, the better your product. The better your product, the more work you'll get. Don't budget yourself into mediocrity. Spend the money now. It'll pay off in the long run.

Are you making it work?

Once you have those five nailed, then remote working becomes just... working. And you wonder why you never did it sooner. Got any working-from-home advice? Share your tips on Facebook, LinkedIn, Twitter, or Instagram. And good luck Builders!
FAQs
How can you develop a good team when working remotely?
Project management tools give the entire team visibility of who's doing what. Remote teams need daily communication, whether that's a daily stand up or casual chats in a Slack channel. 1:1 check-in meetings with the core team or direct managers really help too. And encourage informal networks so team members can support one another. More human interaction means when team members experience challenges, they don't feel alone.
Remote leaders need to work hard to avoid being... remote. Schedule monthly Townhall meetings with the entire company, celebrate individual successes and share future plans.
What should organisations do to ensure the successful implementation of remote working?
Your security operations team become essential to keep remote teams secure. If you haven't already, consider your remote work policies - are remote employees using their own devices? Do you need to consider a VPN? It's a challenge keeping company data secure without adding hoops that add extra time to tasks, impacting employee productivity.
You can improve relationships with clients by making collaboration tools available with people outside of your organisation. Again, it's a delicate balance for your security operations team to manage.
A strong culture that rewards soft skills, like emotional intelligence and encourages frequent communication will improve your customer experience and relationships with clients - as well as employee wellbeing.
What are the pros and cons of working remotely?
Pros
Flexible schedules were on the top of many employee wishlists long before Covid-19 hit.
Office hours in a corporate office don't suit everyone.
Avoid long commutes.
Fewer distractions during the day.
More time to spend with family or friends in the evenings.
Your potential clients aren't limited by geography.
Recruitment is easier - talent pools (and new skill sets) open up if you can show you've nailed remote working.
Cons
Much harder to create a virtual culture.
On a personal level, lack of human interaction can really impact employee wellbeing.
Isolation can impact mental health.
Reduced level of service for customers or clients.
Alters relationships with clients and core team.
Endless video meetings can create burnout.
No office hours can mean always on.
Why does culture matters even more for remote work?
With no physical water cooler, companies need to create ways for teams to keep in touch. The People Team is key here but company culture needs to be everyone's priority in remote companies. It's important to encourage frequent communication, introduce chat tools and strongly suggest cameras are on for video calls.
Collaboration tools can help with more than just work, if you introduce interest-based Slack channels that encourage work-free chat.
Creating a strong culture is great for the entire company. It makes recruitment easier - top talent will ask about company culture so your People Team will be an invaluable resource to help you level up.
How can I build relationships and collaborate?
Get a reliable cloud storage solution, the right tool avoids people getting stressed while trying to do simple things at home. Whether you're storing work on a document platform like Google Drive, or just avoiding versioning issues (as you send work for sign off to remote clients) with Google Docs.
Put a performance management process in place, that way even when working remotely, everyone knows what's expected of them, not just daily tasks but the longer term goals. This will also show up any skill gaps in the team.
How can I avoid miscommunication?
On video calls, turn your camera on. Customer experience is massively improved by seeing a human face. And large percentage of communication is non-verbal. So rather than talking to initials on a Zoom call, personal interactions let you read a person's expression and miscommunication is far less likely.
Effective communication with everyone from potential clients and your core team might need you to work on your soft skills. Good people skills are just as important when leaving comments on Google Docs, as in video conference with creative teams.
If you keep in regular communication, the odd off-hand comment is more likely be taken as it was meant.
How do you balance work and personal commitments?
Work-life balance is one of the trickiest things to get right - even without a global pandemic.
Chat tools are powerful but constant communication is draining. Be available. But let your team lead know if you're finding remote working hard. And make sure you're taking 15-minute breaks regularly.
There's no 1 solution: try turning off notifications, explore collaboration tools and decline video meetings you don't need to be in.
How can I increase productivity when working remotely?
Set aside a dedicated workspace. Then invest in physical tools like noise-cancelling headphones that remove background noise and let you concentrate on video calls and never underestimate the power of a comfortable chair.
Poor productivity can often be due to remote workers not fully understanding projects briefed over email or Slack. So put a briefing process and project management tools in place to keep track of projects' progress.
And finally, remember to take regular breaks - not just a quick dash to make a cup of tea but go for a walk and really clear your head. Take a lunch break, make plans for evenings and weekends... switch off.

Erica Grigg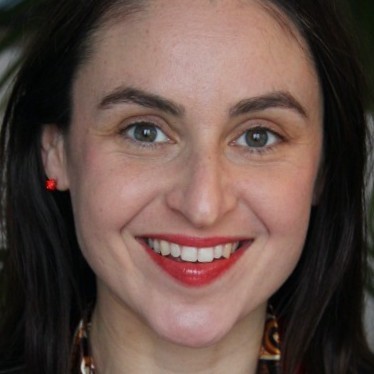 Technical Content Writer at Builder.ai
Erica Grigg is our Global Lead of Digital at Builder.ai, where she's been on board since August 2018. Previously, Erica Co-founded a media startup, co-authored a book on Facebook and worked with numerous businesses and non-profits, including the World Wildlife Fund, the United Nations and Comcast. She's happy to share her lessons learned and best practices yet to be developed on the Builder Blog. Follow her on social media @EricaGrigg on Twitter and at linkedin.com/user/ericagrigg.