Times may be uncertain, but one thing remains true. There's a simple power in people coming together. That's why the Web Summit is going online for the first time this December. It is the event that Forbes called "the best technology conference on the planet" and The New York Times touted it to be "a grand conclave of the tech industry's high priests."
If you know us, then you know that there are three things we love most dearly- powerful ideas, digital transformation and helping people bring these ideas to life through digital transformation. Therefore, we couldn't miss Web Summit 2020. Some of the 800+ speakers are Serena Williams, Kevin Hart, Ursula von der Leyen, Eric Yuan, Mark Cuban and Gwyneth Paltrow. Plus, there's something extra special Builder.ai has in store for all of you at the event.
Builder.ai at Web Summit 2020
We also come with presents - exciting opportunities that are hard to resist. So, if you are a small business owner looking to sell online in the light of COVID-19 or a budding startup looking for the right software development partner...or even an enterprise looking to innovate and unify operations to boost organisational productivity through a custom application, then meet us at Web Summit 2020.
What to expect
Tell us your idea and our AI creates an instant spec, using a library of reusable features (common ones that make up lots of apps, like secure payments, push notifications or Live Chat). AI also manages our human specialists, who'll customise these features to fit your idea and create any new, custom ones you need. This assembly line process guarantees your price, saves you time and delivers high-quality custom software.
Build your app for €9,999
That's any app with any 15 features, on any platform you like for €9,999. We're here to make building and running software easy.
Why now is the time to make your ideas a reality
The present day also offers once-in-a-lifetime opportunities and unfair advantages to those who dare to dream. Paradoxically, some of the biggest businesses across the world like General Motors, Burger King, CNN, Uber and Airbnb were founded during times of economic downturn in response to shifting market dynamics. Historical evidence would suggest that recessions and unstable periods present the best opportunities to start new companies. While we are, in no way, asking you to take such a big decision without thought, we would like to present a fresh point of view - one that doesn't leave your aspirations up in the air. Click here to read our detailed blog on the matter.
Still not convinced? Simply come say, "Hi," to Builder and let our team give you a free demo. Who knows, maybe you'll be floored. Either way, we'd really value e-meeting you there. Be sure to reach out to us via social media (want links? Sure! Find us across LinkedIn, Facebook or Twitter!) to let us know, so we can give you exclusive access to our knowledgeable Customer Product Experts (CPEs) to lead you through the process of creating your dream from scratch using Builder Studio--in real-time!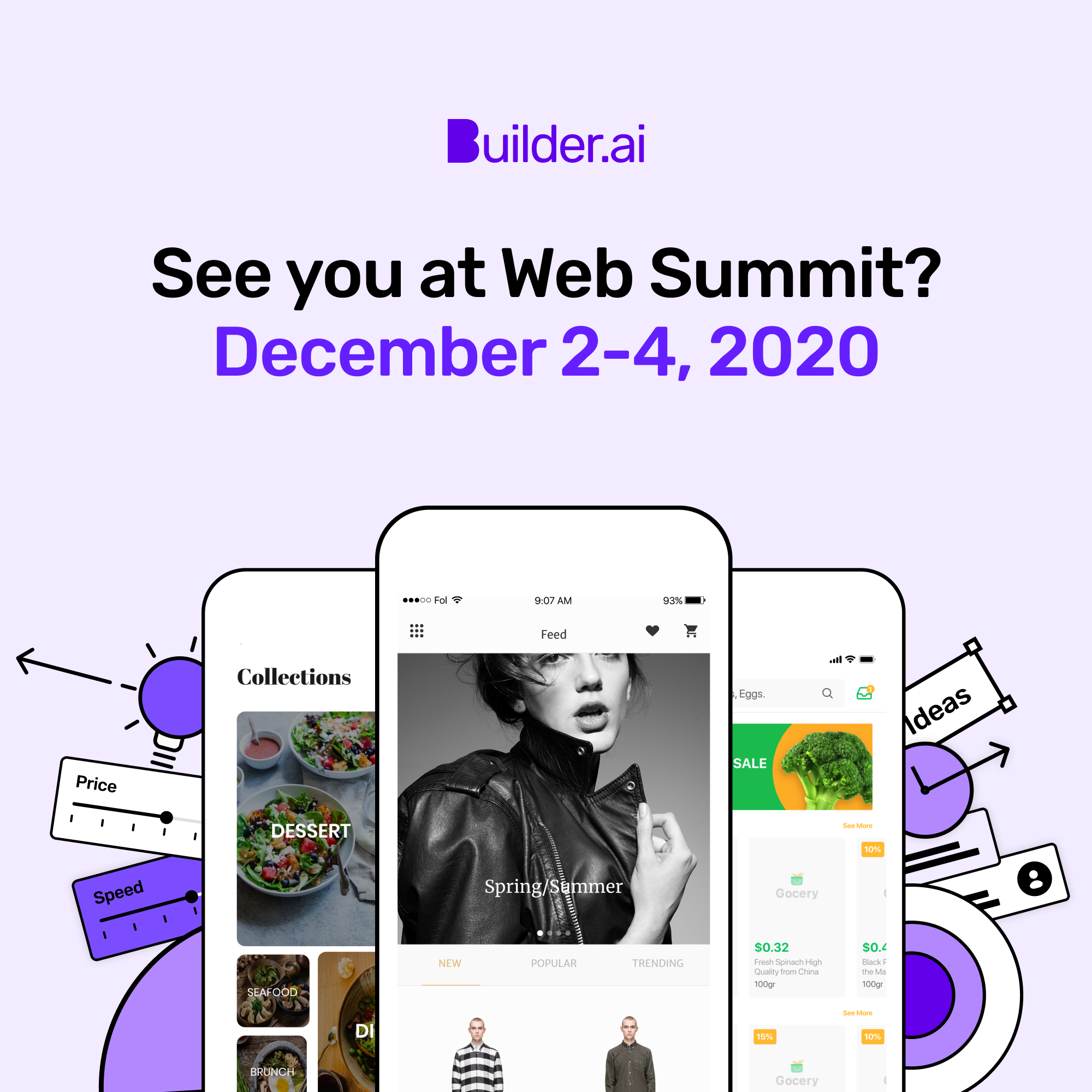 Senior Manager Content @ Builder.ai®
Lakshmi is a communications professional with over 6 years of experience across industries- from digital media and fashion to health and technology. She specialised in Integrated Marketing and Communications cum laude, and naturally, can work her magic best when handling public relations, marketing and editorial content and communication. Most people find her moderately introverted, conspicuously sassy, significantly energetic, and massively dog-loving.